Story
Develop your illustration skills with a short course
Written by

Yusuf Tamanna

Published date

26 March 2021
Share story

"Put simply, my goal behind doing the course was to be inspired - learn something new and maybe some useful bits and bobs for a possible future career," Franziska Dettner says.
Franziska was looking for that inspiration when she attended the Introduction to Illustration Online Short Course with Central Saint Martins. With a background rooted in science, Franziska works as a scientific researcher and lecturer at a university in Flensburg, Germany.
"I am a keen scribbler with a curious, scientific mind. I like walking, aimlessly wondering around our amazing planet earth. Workwise, my main key areas of focus are environmental economics, external costs and energy systems."
Despite being used to work with rigid process and formula daily, Franziska says she decided to do a short course in illustration to potentially look at moving into a field with a little more freedom where she could tend to her creative side.
It's a sentiment shared by language graduate Lydia Coleman, who also attended the Introduction to Illustration Online Short Course. Currently working as administrator, Lydia says that despite her current job, her interests and passions have always been within the arts.
"My dream is to be able to one-day work full time in a creative field," Lydia says.
It was only during lockdown that Lydia started to look into what a full-time career in illustration could possibly entail and was motivated to get the ball rolling based on the information she found.
"Everything I read about a career in illustration spoke to me as something I would truly love to do and an environment I could really thrive in. Having admired Leni Kauffman's work for a while I was excited to see that she was the teacher too!"
But for How Yan Betty Wong doing the Introduction to Illustration Online Short Course stemmed from her longstanding desire to attend arts school. She tells me she spent many years searching for just the right course that would give her the space she needed to express her creativity. In that time, she attained a masters degree in Cultural Economics and Entrepreneurship from Erasmus University in Rotterdam and worked odd jobs as an administrator. All the while still looking for her own creative outlet.
"I believe that everyone has a passion for something in their life that could keep them motivated and inspired. For me, I have always been passionate about drawing, painting, and making different kinds of arts and crafts," How Yan Betty explains.
"After all these years of looking for my career path, I decided to take a further step to accomplish my dream of making arts by attending the Introduction to Illustration Online Short Course with Central Saint Martins."
With Leni Kauffman teaching the course, all 3 students credit her and the personalised feedback she gave each of them as one of the biggest highlights of their time on the course. "The feedback and input from Leni was brilliant!", Franziska says. While both Lydia and How Yan Betty add that Leni's attention to detail and challenging tasks made the course an extremely challenging but worthwhile experience.
It was through these assignments that Lydia was able to overcome the worries she came to the course with over her own drawing abilities. "I was always hesitant to draw people and faces as it was something I had struggled. But with Leni's guidance and encouragement as well as the advice she gave during my assignment feedback, I now draw them more confidently than ever and see improvement with each character I design or face I sketch!"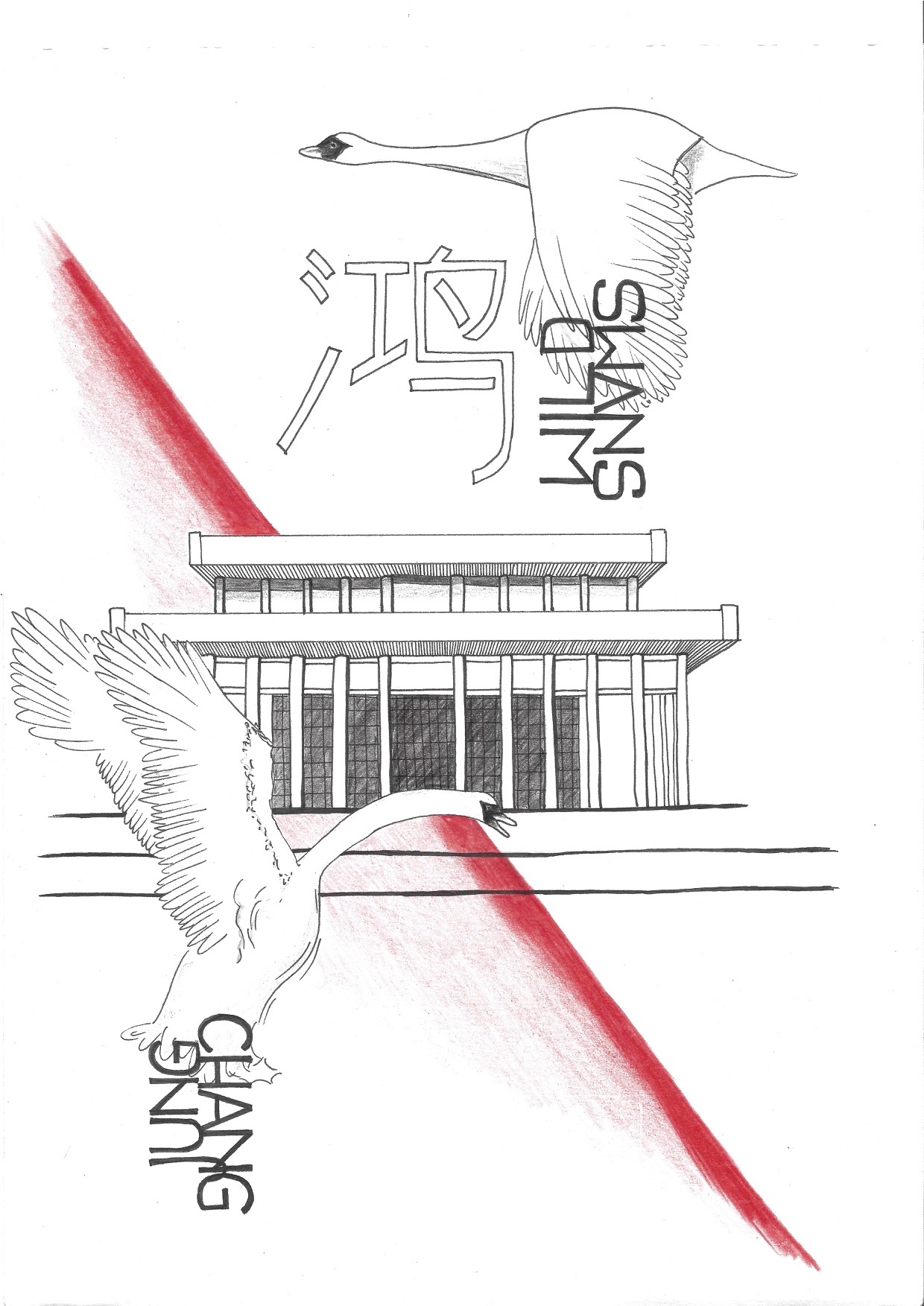 For Franziska, the best part of the course was the constant act of drawing and creating new works of art during every session. "The continuity of drawing and sketching was my favourite thing. The little, very creative and inspiring appointments every week were not only fun but helped to get an idea what to look out for when illustrating for an article or a book." She adds that seeing other student's work and learning how they would approach the same task was an endless source of inspiration for her.
How Yan Betty Wong was equally inspired and thanks to the course she's now aware of the different design software tools and technologies her peers are using when doing their own illustration work. The course also motivated her to branch out of her comfort zone and challenge herself more. "During the course I spent more time on drawing from observation, keeping an active sketchbook, and experimenting diverse drawing tools and techniques. The short course has enriched my knowledge of illustration, as we have studied various illustrator's works with different styles in class. I was satisfied that I have created plenty of drawings at the end of the course."
Since completing the course, Franziska is happy to confirm that she got the inspiration she was looking for and is now considering a change of careers. "The course somewhat jumpstarted an idea to shift from scientific research to science communication or even science illustration."
She adds that she initially took the course just to test the waters a bit and see if illustration was something she could see herself doing on a regular basis. Now she says that she's keeping up with sketching every week and making sure to continue training her creative muscles. Science will always be her first love, but she's a lot more comfortable with looking at how she can stay connected with science through a creative lens going forward.
Lydia says she has also developed a daily drawing practice and showcases her work on her art-focused Instagram page. Since the course, she's even been able to turn her art into a budding career. "I have also been able to sell my artwork on Redbubble and Etsy. Something that I never thought would ever be possible. It has been so rewarding and fulfilling to start this journey and I am very excited to see where it will go. I have continued to draw everyday, but I now have a purpose and a renewed passion to turn those drawings into a future career."
Looking back at her time on the course, How Yan Betty values how she did the course a at a crucial time in her creative journey. "I was searching for my next step. The short course has given me lots of insights about what illustration work is. It has also encouraged me to further develop and improve my skills into practice." To try and stay creatively charged, How Yan Betty says she's devised a to-draw list to keep her motivated. She's also continued drawing for a personal project called 'In Moment Like This', where she illustrates her family life and people's special moments in life. There are also plans to start her own business focused on illustration in the near future.
Based on their experiences, all 3 students are more than happy to recommend others to consider doing a short course. "The feedback from the tutors is great and just the inspiration you get from learning is amazing. The short courses are especially brilliant if you want to get a taste of a certain subject before committing to it long term," Franziska says.
Lydia also highlights that the information and support that students get from industry professionals while on the course is invaluable. While How Yan Betty adds the short courses are accessible to everyone who is interested in arts and culture and are extremely welcoming of people from all creative and professional disciplines. Thinking how the course enabled her to finally follow her own passions, How Yan Betty adds: "It is true that going confidently in the direction of one's dreams is never ever too late."
------
If you want to dabble in something a little more creative but you're not sure where to start, take a look at our versatile collection of short courses. We have courses on everything from fashion design to business management, as well as short courses focused on graphic design, illustration, painting and fine art.