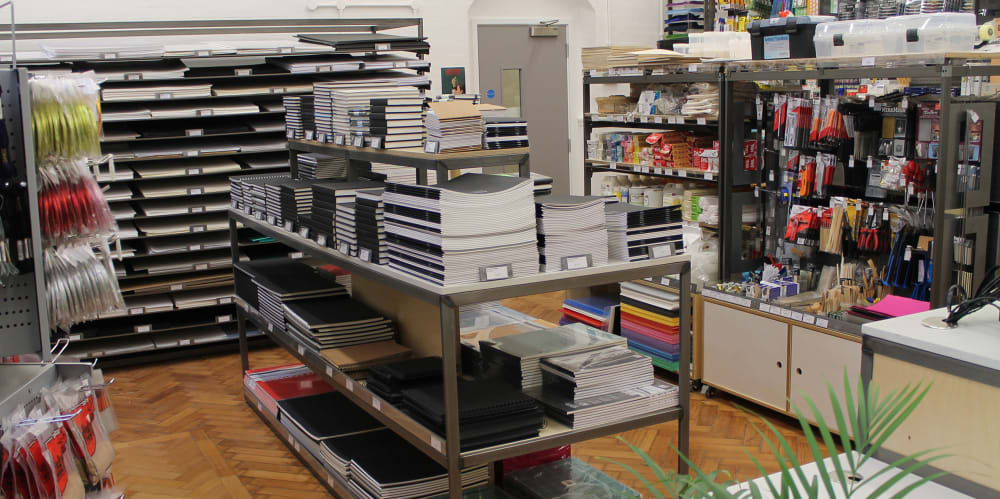 We have 9 arts shops across our sites, selling a broad range of art, design and fashion materials.
The shops are stocked in consultation with course leaders and sell products that are most suited for the courses being taught at each site.
These arts shops are open to current students and authorised visitors. Please note that published opening hours are subject to change.
Camberwell College of Arts
London College of Communication
London College of Fashion
Wimbledon College of Arts
Learn more about the arts shop at UAL
Behind the arts shop
Find out what it's like to work at one of UAL's arts shops.
UAL retail
Hear from staff and customers about their experiences with arts shop.