Graduation
Congratulations and welcome to your graduation guide - helping you get ready for the big day.
When is it?
Tuesday 16 July 2019 – Camberwell College of Arts, Chelsea College of Arts, Wimbledon College of Arts, Teaching and Learning Exchange
Wednesday 17 July 2019 – London College of Fashion
Thursday 18 July 2019 – Central Saint Martins
Friday 19 July 2019 – London College of Communication
Where's my invite?
Current students have been sent an invite to their UAL email.
Students who've graduated have been sent an invite to their external/personal email.
Not attending? Please use our form to update us and confirm your address.
Find out more about the cultural and creative leaders recognised for their outstanding contribution.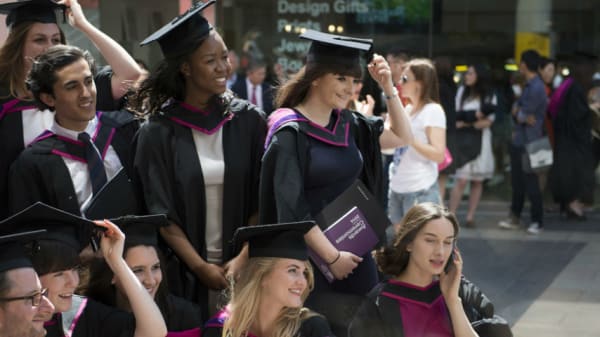 Don't forget to order your graduation gown by 30 June! You must wear an official UAL gown to cross the stage.
Legal Information
We are University of the Arts London, a higher education corporation and exempt charity for the purposes of the Charity Act 1993. Our main place of business is at 272 High Holborn, London, WC1V 7EY.
We will be hosting our UAL Awards Ceremony at Royal Festival Hall, Southbank Centre, Belvedere Rd, London SE1 8XX. Our contact details for the purpose of the Awards Ceremony are: graduation@arts.ac.uk
The ticket allocations vary for each of our colleges and/or faculties. All graduating students are required to wear UAL academic robes at the ceremonies, which is an additional cost, available from Ede & Ravenscroft at www.gownhire.co.uk. More details of cost can be found on the Robes & Photography page.
By making a booking to attend the ceremonies, students accept the following: Graduation Tickets Terms and Conditions (PDF 49KB)