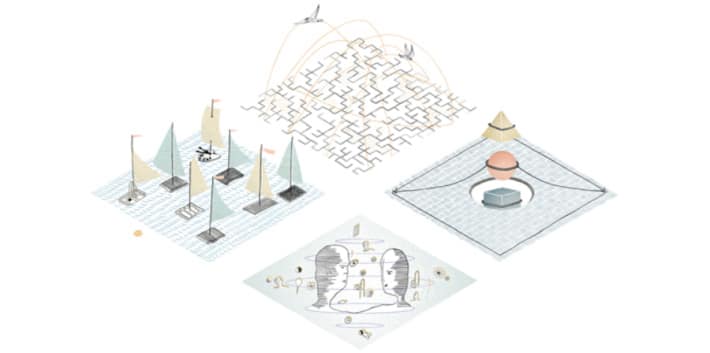 University of the Arts London is committed to achieving inclusion and equality for disabled students.
The Disability Service arranges adjustments and provides support for students who are disabled, dyslexic or have another Specific Learning Difficulty (SpLD). Advice is available at any stage of the student journey, even before an application has been made.
Over 4,000 students (24% of the student population) at the University are in contact with the Disability Service. The Disability Service works with a range of students, including those who:
have Specific Learning Difficulties (SpLD) e.g. dyslexia
think they might have dyslexia or another Specific Learning Difficulty
have sensory impairments
have physical impairments
have long-term health, or mental health conditions
have autism spectrum disorders e.g. asperger's syndrome.
The Disability Service
The Disability Service operates across a number of locations at the University and provides confidential advice by phone, email and at face-to-face appointments.
Disability Advisers work with students to identify and remove disabling barriers to study. They coordinate support workers, such as Study Skills Tutors and Specialist Mentors. Disability Advisers also help to identify sources of funding and can help with applications for Disabled Students' Allowances.
Find out more about how the Disability Service works.
Student stories
Disability Service - Student Stories (PDF 2871KB) includes some different examples of how UAL students are being supported by the Disability Service.
Disclosure
Prospective and current students are encouraged to tell the University about their impairment, health condition or specific learning difficulty. This is called disclosure.
Disclosure enables the University to make adjustments and put support in place for disabled students. Contacting the Disability Service early, even before applying for a course, means that support can be provided at the right time.
Sharing information about an impairment, condition or Specific Learning Difficulty does not affect decisions about admission onto a course. The University assesses students' applications to study solely on the basis of academic merit.
If you are thinking about studying here, please contact the Disability Service by email at disability@arts.ac.uk to discuss your needs. Personal information is treated confidentially and will not be passed to other University departments without your consent.
For more information, please read our Disability Service Confidentiality Guide (PDF 1.74MB)