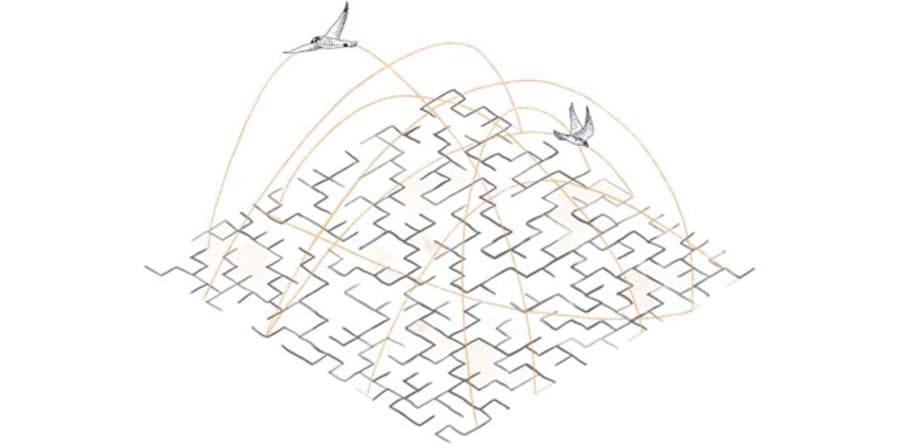 We offer students screenings and assessments for dyslexia and other Specific Learning Differences. Find out more about the process and how to book a screening.
The first step is an initial screening appointment with a UAL specialist tutor. The initial screening is online.
After the screening, we can arrange a diagnostic assessment to make a formal diagnosis. The diagnostic assessment can be online or in person.
If you are diagnosed with a Specific Learning Difference, the Disability Service can arrange support and adjustments while you are studying.
The screening and assessment process can take up to a full term.
You do not need a screening if:
You have already been diagnosed with dyslexia or another Specific Learning Difference.
You have evidence, e.g. letter or statement of support from school/college.
Please email any evidence to disability@arts.ac.uk
Why should I book a screening?
Specific Learning Differences can affect people in different ways. Here are some reasons why you may want a screening:
You needed extra support in school.
You've found things like writing, reading, timekeeping or processing information difficult.
You are struggling with your work and you don't know why.
A tutor or teacher has recommended you have a screening when they've been working with you.
Screening deadlines
The screening and assessment process can take up to a full term. If you are in the final year of your course, you need to arrange a screening before the deadline below:
If your course end date is in June or July, your screening deadline is 30 September.
If your course end date is between September and January, your screening deadline is 31 May.
If you study a course which is 1 year, or follows non-standard term dates, please get in touch. A different screening deadline may be agreed if early contact is made.
We won't normally offer you a screening if you contact us after your screening deadline. This is because there will not be enough time to put support in place before you finish studying. If you have missed the screening deadline you can contact the Disability Service for advice.
How to book a screening appointment
We can only provide Screening appointments for students currently enrolled on an FE or HE course.
If your course end date is June or July 2024, please contact us before 30 September 2023 on disability@arts.ac.uk or telephone 0207 514 6156 (1pm - 4pm).
If you're not a current student at UAL then don't complete this form.
If you've completed the form as you have applied to study at UAL. Then we won't be able to contact you. Please don't complete the form until you have enrolled on a course.
For all other students and to request a screening appointment, you'll need to complete the screening appointment request form.
What to expect at a screening
At the screening we explain what the diagnostic assessment involves. The purpose is to see if a referral for diagnostic assessment would be appropriate for you. The screening appointment usually takes about 30 to 40 minutes. The appointment is via Microsoft Teams.
What to expect at a diagnostic assessment
The diagnostic assessment is carried out by an external assessor. The assessment appointment usually takes about 3 hours. The assessor will produce a report. This is the evidence needed to access disability support.
Do you offer assessments for ADHD?
Our assessors cannot formally diagnose ADHD. However, they are qualified to diagnose the indicators of ADHD as a Specific Learning Difference. This is what is needed in order to access support in education. If you wish to seek a formal medical diagnosis after being assessed at UAL, your Disability Adviser can give some guidance on this.
More information
The screening and assessment process can take up to a full term. Please read Dyslexia Screening and Assessment (PDF 245KB) for more details.