Counselling, Health Advice & Chaplaincy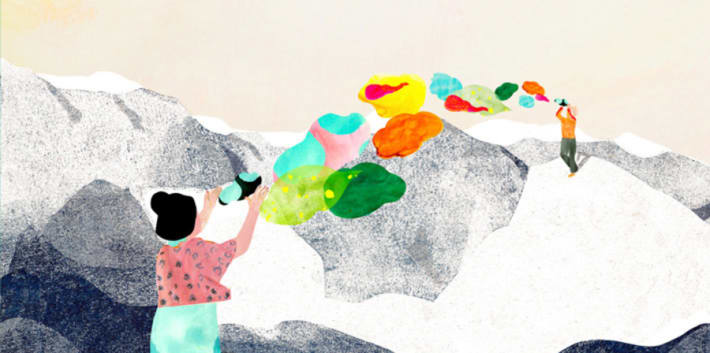 The Counselling, Health Advice and Chaplaincy Service offers support to all University of the Arts London students for personal, emotional, health and mental health concerns as well as in spiritual, religious and faith related matters.
The counsellors, health advisers and chaplains are a team of professionals trained in different specialisms, which enables the service to meet a range of needs that students bring.
All the appointments are one to one, and these and any other contact with the service are completely confidential. Find out more about the type of support available and how to book appointments by using the contact information on this page. Telephone and email enquiries are welcome.
Here to listen, here to help
Students at University of the Arts London can talk to a counsellor, health adviser or a chaplain about any concerns and difficulties they may have. These may sometimes overlap, and the different team members can offer different types of professional support for exploring, understanding and finding ways to address what can be similar issues or problems.
For example, whilst mental health advisers (who are part of the Health Advice team) offer information and practical advice about mental health issues, a counsellor's focus is on therapeutic support – helping someone explore and reflect on their feelings and thoughts through talking.
One of those two approaches might be more beneficial to a student than the other, but it is not always clear at first which service is the most appropriate for each person, and a student may not always be sure about which service to request an appointment with in the first place.
The service is here to listen and here to help, and in order to access the available support, the most important thing is for a student to make contact with any of the services and to arrange an initial appointment.
At that first appointment, the adviser, counsellor or chaplain will listen and talk to the student. If an appointment with someone else would be more relevant or helpful, this can be arranged for as soon as possible afterwards.
Drop in sessions and Duty
We offer drop in sessions across all of the UAL college sites. Drop in slots are available for enrolled students who need to talk to someone for brief queries and finding out what kind of support might be helpful. Drop in slots last up to 30 minutes. Days, times and locations of drop in sessions are listed below.
For more urgent matters, there will be a member of staff on duty daily at Holborn Student Centre to respond to emails, phone calls and see urgent walk-ins.
For more information on drop in sessions or duty, please call 020 7514 6251 or email studenthealth@arts.ac.uk
Monday
Wimbledon – Room 8A – 12.30 – 1pm
Wednesday
Camberwell – Student Centre - 11am - 1pm
CSM – Student Centre - 11:30am - 1:30pm
LCF Lime Grove – Room B111 - 1:00 - 2:30pm
Wimbledon – Room 8A - 12:30 – 1pm
Thursday
LCF Curtain Road – Room 215 - 11:30am - 1:30pm
LCC – Student Centre - 2:00 - 4:00pm
LCF High Holborn – Student Centre – 1:30 - 3:30pm
Friday
Chelsea – Room A229 (A Block) - 11:30am - 1:30pm
Wimbledon – Room 8A - 11:30am - 1:30pm
Well-being workshops and events
The service runs well-being events to promote good health and mental well-being amongst students and staff at UAL. Past events have included the Well-being Fair, which coincides with National University Mental Health Day and is held annually in February at a College site.
Well-being workshops take place throughout the year. These group sessions explore topics such as confidence, self-esteem, depression and anxiety. They encourage self-understanding and teach students ways to cope with difficult experiences.
Details of upcoming workshops and events are available for enrolled students on the University intranet - please search for 'Wellbeing workshops and events'.
Bullying and harassment
Counselling offers students space to reflect on their experience, clarify and name the problem, articulate how they are feeling, identify personal strengths, stand up to and challenge the bullying and harassment and address the impact of the experience on their confidence, self-esteem and well being.
You can request a counselling appointment online, call on 0207 514 6251 or email counselling@arts.ac.uk.
Find out more about the support available and ways of reporting bullying and harassment.