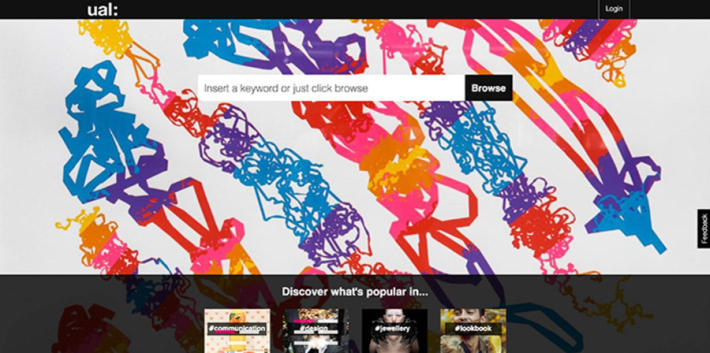 Portfolio is a new UAL-branded platform for UAL students to showcase your work. You'll be able to connect by networking with peers from across all subject disciplines to share your knowledge and creative expertise.
In Portfolio, you can:
Create a personal profile where you can provide more information about your interests and skills
Create multiple projects where you can upload your work or embed videos
Tag your work to enable people to find your work easily
Connect with other Portfolio users through the site's messaging system
"Like" other students' projects and share over social media channels.
You'll have your Portfolio profile for your entire time at UAL.
Log in and create your profile now.
If you would like to know more you can contact us at support@ualdigitalteam.zendesk.com.
Inside the new Portfolio platform