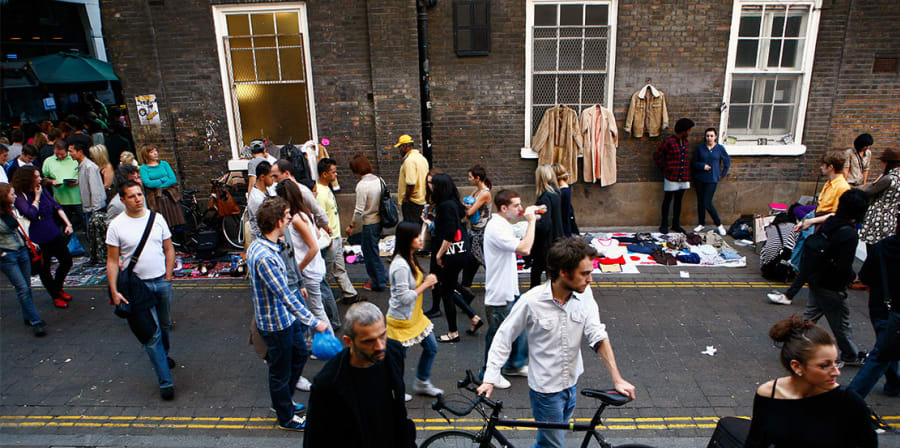 UAL is home to Europe's largest postgraduate arts and design community and each College has its own thriving postgraduate environment.
Our courses
Our 6 prestigious Colleges offer a wide range of taught courses leading to postgraduate qualifications:
Masters (MA, MFA, MRes, MSc, MBA; M ARCH) - these taught courses generally represent 180 credits and typically require between 1–2 years of full-time study
Certificates and diplomas - several of our Colleges offer courses leading to Postgraduate Certificate (PgCert), Graduate Diploma or Postgraduate Diploma (PgDip) qualifications. These courses are as academically challenging but generally shorter than masters courses and represent fewer credits.
We also offer research degrees which may lead to an MPhil or PhD awarded in any subject area. UAL offers a range of fully funded studentships for research degree students.
Apply to a Postgraduate Taught Course
Step 2: Check the entry requirements
Read the entry requirements on the 'How to apply' section on your chosen course page carefully before applying.
Courses might ask for an essay, CV, portfolio, study proposal, or personal statement as part of the application process. View these tips for portfolio preparation.
If English isn't your native language, you'll usually need to meet an English language requirement.
Step 3: Think about funding
Step 4: Apply
You can make an application to a postgraduate taught course from October onwards.
The deadline for applications varies from course to course, so make sure you check the 'How to apply' section of the course page for more details.
Home/EU applicants
If you're a Home/EU applicant, apply using the online application form that you'll find on your course page.
International applicants
If you're an International applicant, you can apply in 2 different ways:
By applying through an international representative you'll have access to benefits including in-country interviews and personalised support throughout the application and enrolment process.
Step 5: Wait for a decision
After you've applied, you'll receive a confirmation email with your login details for the UAL Portal. We'll contact you by email to ask you to upload any additional information to the UAL Portal, including inviting you to upload documents or book an interview, so make sure you check your email regularly, including spam folders.
Once we've reviewed and assessed your application, we'll contact you via the UAL Portal to let you know whether your application has been successful.
We receive a great number of applications from talented students from the UK and across the world and it's very important for us to ensure that each one gets the consideration it deserves. The amount of time it takes to reach a decision depends on many factors, including volume of applications, level of competition and whether your application is portfolio-based.