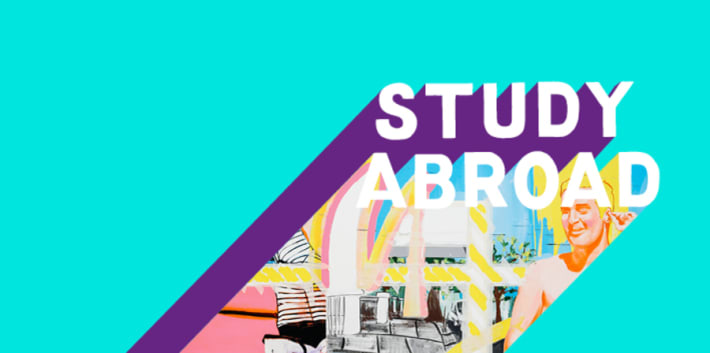 Study alongside other overseas students for 1 semester, with opportunities to learn and collaborate with local undergraduates.
Our semester programmes are suitable for art, design and fashion majors, as well as liberal arts students with some prior experience in these areas. They are designed specifically for Study Abroad students, with a similar style of teaching to that employed in the US, and programme dates tend to fall in line with US universities.
"At UAL I was given the time and space to explore every interest and through that I was able to develop my work in a way I never thought possible."
- Sarah Ingraham (USA) BA Fine Art Semester, Central Saint Martins
For each of our semester programmes, there are classes that are mandatory for all students, and these classes will automatically be assigned to you.
For certain programmes, let us know before you arrive which classes you are interested in taking, and we will do our best to accommodate your requests.
See below for the range of courses available.
If you or your home university have any specific requirements about what you need to study while you are in London, please contact us in advance of your arrival.
Hear from some of our Study Abroad lecturers
Course information
As most of the teaching on the programme is conducted separately from our full-time students, semester programmes can be shaped according to the needs, interests and requirements of the group with time for more student support and additional elements such as field trips and special events.
A study trip to Paris is included in the fees for students enrolled on the London College of Fashion Semester at London College of Fashion.
Students can join the semester programme for credit towards degrees at their home institutions. As a guide, each semester is worth 12 to 16 US credits, depending on the classes taken.
In order for your home institution to award external credit, please read the module descriptions on each programme's web page before you travel to London, as these will give you and your advisor a clear idea about what you will study while you are here.
Please make sure your home institution will award external credit before you travel to London. The Study Abroad team can provide additional module information on request.
2019/20 tuition fees
Central Saint Martins and London College of Fashion*
One semester - £7,500*
*Includes study trip to Paris for London College of Fashion Students
Find more information on financial aid and scholarships.
Semester Study Abroad courses