Apply to UAL Insights
Find out how UAL Insights can help you develop as a young creative.
If you're aged 16 and over, UAL Insights offers a range of activities to help you kickstart your journey to university.
We also run a series of Pre-16 projects. Contact us for more details: outreach@arts.ac.uk
Eligibility - who can take part?
UAL Insights programmes are open to students studying art and design subjects at our partner schools and colleges who meet our eligibility criteria.
Students who meet one or more of the following criteria are encouraged to apply:
Students whose parent(s) or guardian(s) have not completed a university degree
Students from low-income backgrounds (based on their London postcode)
Students whose families receive benefits for living costs (including Universal Credit, Child Tax Credit, Free School Meals, Housing Benefit, Income Support, Income-based Job Seekers Allowance and Pupil Premium)
Looked after children and care leavers.
Please contact us if you have any questions about our eligibility criteria: outreach@arts.ac.uk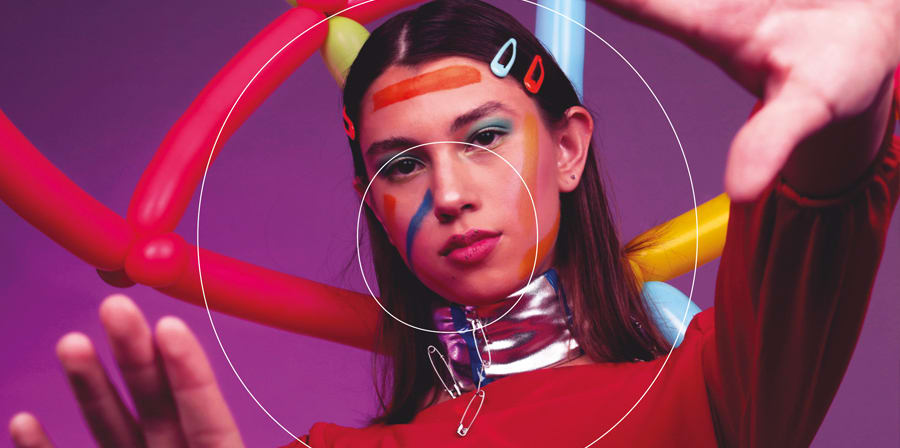 UAL Insights Post-16 programmes
Our core UAL Insights activities take place in the first and second year of Level 3 Diploma, AS or A Levels to help you to decide what step to take next on your creative educational journey.
The next stage of our Insights programme will be the Insights Autumn Winter Schools. More details will be announced in September.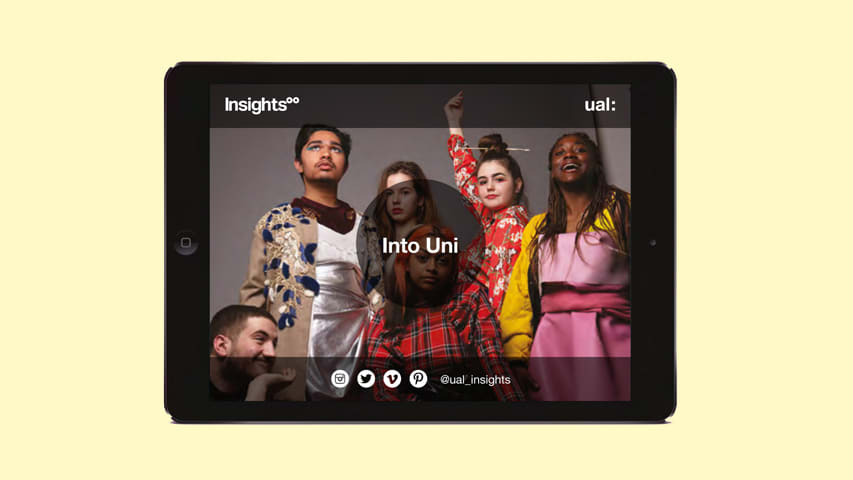 Head to the Insights website for creative inspiration, student interviews, 'how to' tips and advice.