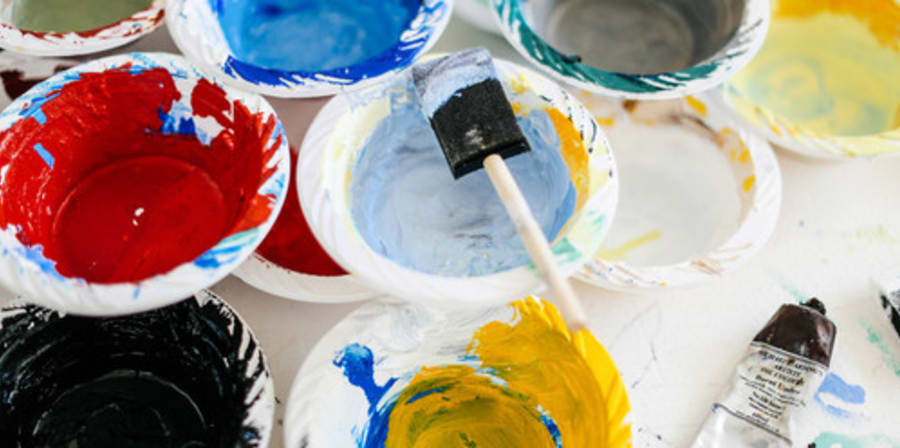 You can access brief free confidential counselling at UAL. You can choose either online or in person counselling at a college site. Counselling at UAL is here to support you with problems that may impact you on your academic journey.
Some of the areas in which counselling can be helpful are:
mental health concerns

course related problems

low mood and depression

anxiety and stress

gender, sexuality and identity

family and relationship issues

bereavement

loneliness and homesickness.
Initial contact
To request counselling, please complete our online form. An administrator will email to acknowledge receipt of your form. They will ask you to confirm your availability to attend counselling. When an initial appointment is available, the administrator will contact you again. They may contact you by either telephone or email.
Appointments
All counselling appointments are 50 minutes in duration. Please make sure that you attend any appointment that you have accepted. If you miss an agreed appointment, we will assume you no longer need counselling. The service will not make any further contact in this situation.
Missed appointments increase the time students have to wait for an appointment.
Meeting a counsellor
Your initial appointment is a therapeutic consultation with a counsellor. You can tell the counsellor about your concerns and what help you are looking for. The counsellor may ask more about you. This can include your concerns, academic status, current situation, past history or wellbeing.
Counselling is a confidential space. You can talk about your thoughts, feelings, experiences and history. Your counsellor will work with you to make sense of your concerns and experiences. They may help you to make connections or recognise patterns in your history. They will support you in finding your own strategies to move forward. Counsellors cannot give advice or tell you what to do.
UAL offers short-term counselling to support students to engage with their studies. Your counsellor will make an agreement with you on how many appointments will be useful. You will also agree the timing and frequency of appointments.
You may also discuss other types of support. Sometimes it may be more appropriate for you to see a different member of the team or an external service.
The counsellors all hold professional counselling qualifications. They work within the guidelines of the
BACP Ethical Framework
Preparing for your appointment
You do not have to do any specific preparation before your appointment. You may find it helpful to consider the following questions:
What concern or problem do you want to address in counselling?
What are you hoping to get from your appointment?
What would you like to talk about with your counsellor?
Do you feel ready and able to talk about your concerns?
Please make sure you are on time for your appointment, so that you can make the most of the time available.
Your commitment
Please attend all your counselling sessions, to make the most of the opportunity. It is important that you attend on time. Committing to attend your sessions is part of the therapeutic process.
Please turn off your mobile phone and avoid other distractions during your appointments. The appointment will not go ahead if you are under the influence of alcohol or drugs.
Missing an appointment
If you miss or cancel an appointment it will count as one of your agreed sessions. We cannot replace missed appointments. Please give at least 48 hours (2 working days') notice, to rearrange a session.
It is your responsibility to contact your counsellor, if you miss a session. Your counsellor will assume you do not wish to continue, if they do not hear from you.
We can rearrange an appointment for the following reasons:
cancellation by your counsellor
We cannot rearrange appointments for the following reasons.
lectures/tutorials/crits/group work meetings
outside of UAL term dates
If you do not attend any two appointments, we may not be able to offer more sessions.
Online appointments
Please log in to Teams using your UAL email address in advance of your appointment.
Please make sure that you are in a confidential space for the appointment. This will help you to discuss your concerns safely. The appointment may not go ahead if you are not in a confidential space.
Please have your camera on during your appointment.