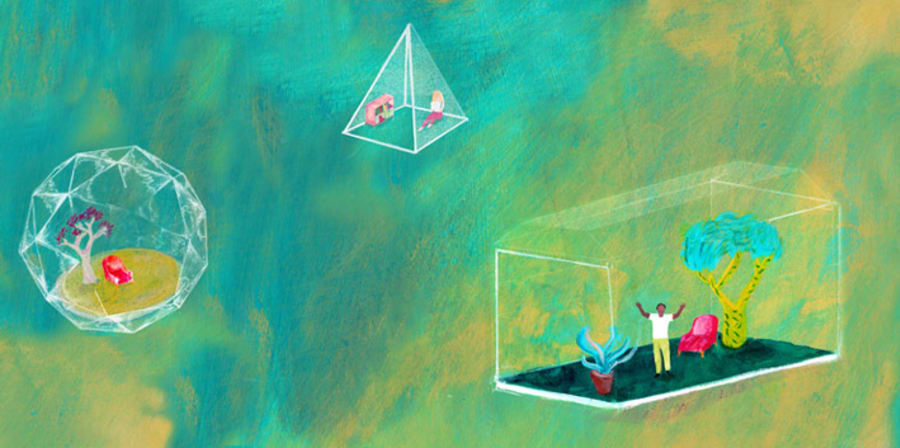 Find out about the free, one-to-one, confidential counselling available at UAL and how to make an appointment.
You can access brief free confidential counselling at UAL. You can choose either online or in person counselling at a college site.
You can make use of counselling to talk to a trained professional about your concerns. Counselling at UAL is here to support you with problems that may impact you on your academic journey.
Some of the areas in which counselling can be helpful are:
Mental health concerns

Course related problems

Low mood and depression

Anxiety and stress

Gender, sexuality and identity

Family and relationship issues

Bereavement

Loneliness and homesickness
You can request support by completing the online form. A member of the team will read your form and we will contact you about the next steps.
If you are looking for practical advice and information, you may wish to consider meeting with a Mental Health Adviser.
You may prefer to attend a 20 minute virtual drop in session if you are unsure about what kind of help you need.
Find out more about appropriate support in an emergency.
Therapy provides a safe and confidential space for you to talk to a trained professional about your issues and concerns. Your therapist will help you explore your thoughts, feelings and behaviours so you can develop a better understanding of yourself and of others. A counsellor will not give you their opinions or advice or prescribe medication. They will help you find your own solutions – whether that's making effective changes in your life or finding ways of coping with your problems.
- British Association for Counselling and Psychotherapy (BACP)
Appointments
After you complete the online form, an administrator will email to acknowledge that we have received your form. They will contact you again when an appointment is available. They will usually contact you by telephone, but may also email you.
All counselling appointments are 50 minutes in duration. Please make sure that you attend any appointment that you are offered. If you miss an agreed appointment, you may have to return to the waiting list. Missed appointments increase the time students have to wait for an appointment.
Meeting a counsellor
At the first appointment, you can tell the counsellor about what is concerning you and what help you are looking for. The counsellor may ask some questions to find out more about your concerns, your academic status, your current situation, your past history and your wellbeing.
Counselling is a space where you can talk confidentially about your thoughts, feelings, experiences and history. Your counsellor will work with you to look at your concerns. They may help you to make connections or recognise patterns in your history. They will support you in finding your own strategies , but counsellors cannot give advice or tell you what to do.
You and the counsellor will decide together whether any further appointments would be useful, and what those meetings should be focused on, as well as how often to meet. You may also discuss other types of support and consider if it would be more appropriate to be seen by another colleague from the Counselling, Health Advice and Chaplaincy Service, or elsewhere in the University, or to seek support from an external service.
The counsellors are professionally qualified and operate to the BACP Ethical Framework for good practice, produced by the British Association for Counselling and Psychotherapy
Preparing for your appointment
You do not have to do any specific preparation before your appointment. However you may find it helpful to consider the following questions:
What concern or problem do you want to address in counselling?
What are you hoping to get from your appointment?
What would you like to talk about with your counsellor?
Do you feel ready and able to talk about potentially sensitive material?
Please make sure you are on time for your appointment, so that you can make the most of the time available.
If your appointment is online, please make sure that you are logged into MS Teams using your UAL email address in advance.
Please treat your appointment in the same way that you would treat any formal meeting or appointment.
Missing an appointment
You should inform your counsellor as soon as possible if you are not able to attend an appointment by emailing them directly.
If you miss or cancel an appointment it will count as one of your agreed sessions and will not be replaced.