You can make use of a drop-in session to talk briefly to a trained professional about your concerns. Mental health advisers at UAL are here to support you with problems that may impact you on your academic journey.
We offer both online and in-person drop in sessions at college sites. Sessions last 15-20 minutes and are designed to get quick advice or guidance on mental health and wellbeing.
Some areas in which drop-ins can be helpful are:
General mental health concerns (including low mood, anxiety, stress)
Course related problems (where mental health is impacted)
Accommodation issues (where mental health is impacted)
To hear about what other support is available at UAL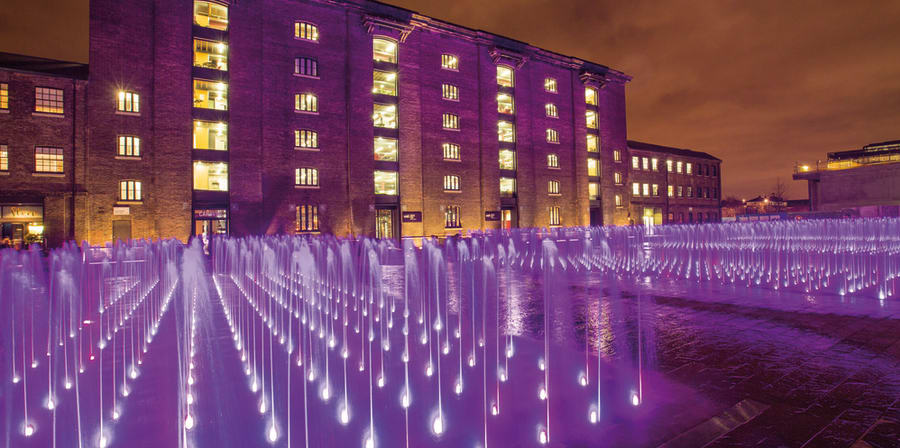 Attend an in person drop-in session (term time only)
In person drop-ins at college sites will resume in Autumn 2023.
---
Image credit: Fountains outside of Granary Square, King's Cross building at night, John Sturrock
Our online drop-in sessions are held on MS teams. They can be booked up to 24 hours in advance. Drop-ins are available during term time and outside of term time except for weekends, public holidays and during university closures.
---
Image credit: Alys Tomlinson, UAL Creative Computing Institute Diploma, UAL