Along with the amazing online short courses already available, some of our face to face tutors are now delivering their courses in this format too and making the switch to learning online couldn't be simpler!
As with our studio based courses - online short courses are designed to help beginners and creative people master new challenges, develop their skills, get inspired by new ideas and access UAL's incredible learning experience from wherever they are. Since 2012, when we ran our first online short course, we have been building our online community and connecting students around the world!
As well as learning with other like minded creatives, online short courses are taught by UAL tutors, alumni and/or industry experts. You will receive practical industry relevant learning and personal feedback on the work your create whilst attending an online course. Afterwards you will also be issued a certificate of attendance upon completion of the online course, which will be posted out to you.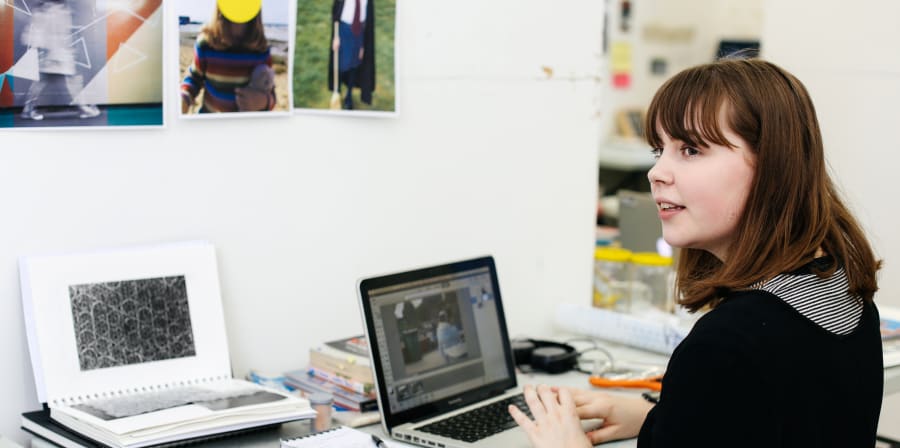 To take part in an online short courses all you need is:
A Google Chrome web browser - the most up to date version
A microphone and headphones so you can talk/hear your tutor - a headset with a built-in microphone is recommended
A webcam - so your tutor is able to see you
A strong internet connection via ethernet or WiFi - 2G, 3G or 4G will not be strong enough and we wouldn't want you to lose connection during a class
No additional software is required to be downloaded, we would advise ensuring you have all the above ready before your first lesson.
After you book a course and closer to the course start date, approximately 24 hours, you will receive an email link to join the online session itself to use at the scheduled time of the course starting
The lessons take place in UAL's Virtual Learning Environment (VLE) which is an online space built specifically to deliver online sessions
The VLE is where you'll be able to see your tutor - they can talk with you, deliver the lesson and show examples or demonstrations here
The VLE is also where you and the rest of the class can interact and respond to your tutor, share or upload work and take part in classroom activities
In addition to class hours, you will also need another 2-3 hours each week to review reference materials and complete any assignments set in your lessons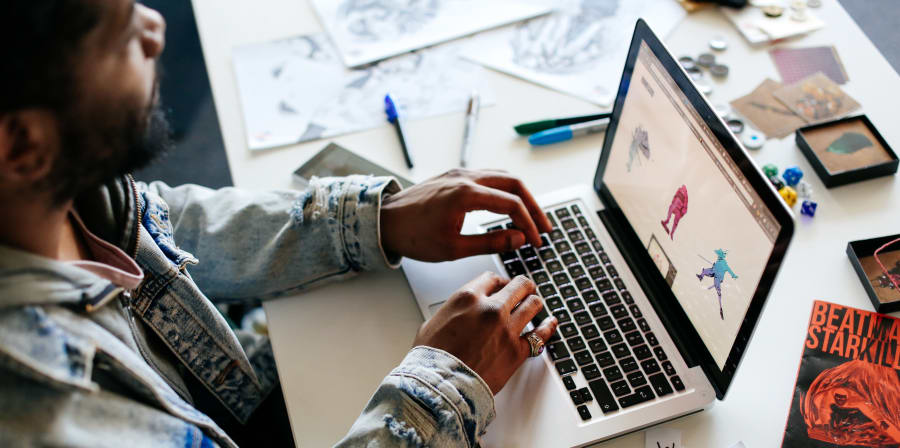 Classes are also recorded and archived, accessible from the next day, after your lesson. The recordings are also available to you for up to three months after your course has finished. So if you are unable to attend a live session, or would like to revisit something mentioned in class, you can catch up with the recordings in your own time. But we would always recommend that you try and attend all the scheduled live sessions.
And it's as simple as that! During these strange times it is incredible that our tutors are still able to deliver their inspiring courses and we hope you are able to fully utilise and remain creative whilst taking an online short courses! It's the same UAL learning just a little different delivery - see you online.