Donatella Barbieri, Senior LCF Research Fellow in Design for Performance, has won the Prague Quadrennial 2019 Best Publication Scenography Award for her book Costume in Performance: Materiality, Culture, and the Body. This prize is one of the PQ awards, the most prestigious in the area of performing arts, celebrating and empowering designers, artists and architects from all over the globe. The PQ jury selected Donatella's publication for its thoroughly researched narrative, describing it as "a challenging, thought-provoking and beautifully crafted book that crucially contributes to our understanding of performance design/scenography."


With Costume in Performance, the Senior LCF Research Fellow has exposed the ability of costume to embody different states of being and thought through its materiality and performance: "It underpins a study and practice of making performance that starts from the perspective of costume," she adds. According to Donatella, the idea of this book emerged at a critical point of her teaching and research career, as she explains: "Having been in charge of the BA Performance programmes for six years and after establishing the MA Costume for Performance while supervising research students, I could see that there was little or no research published that could converse with a radical creative engagement with costume."
Donatella's book sheds light on costume beyond its dramaturgical role, reframing it as "a material embodiment of human relationships and struggles of social, political, cultural and artistic concepts," at the same time as connecting the here-and-now of performance through selected historical moments. The researcher has been participating in every edition of the PQ since 1999 and seeing her work recognised by the expert jury is immensely rewarding for her: "It also validates years of research while establishing the subject of costume as central to the making of performance. The recognition offered by this prize demonstrates the timeliness of my research," she says.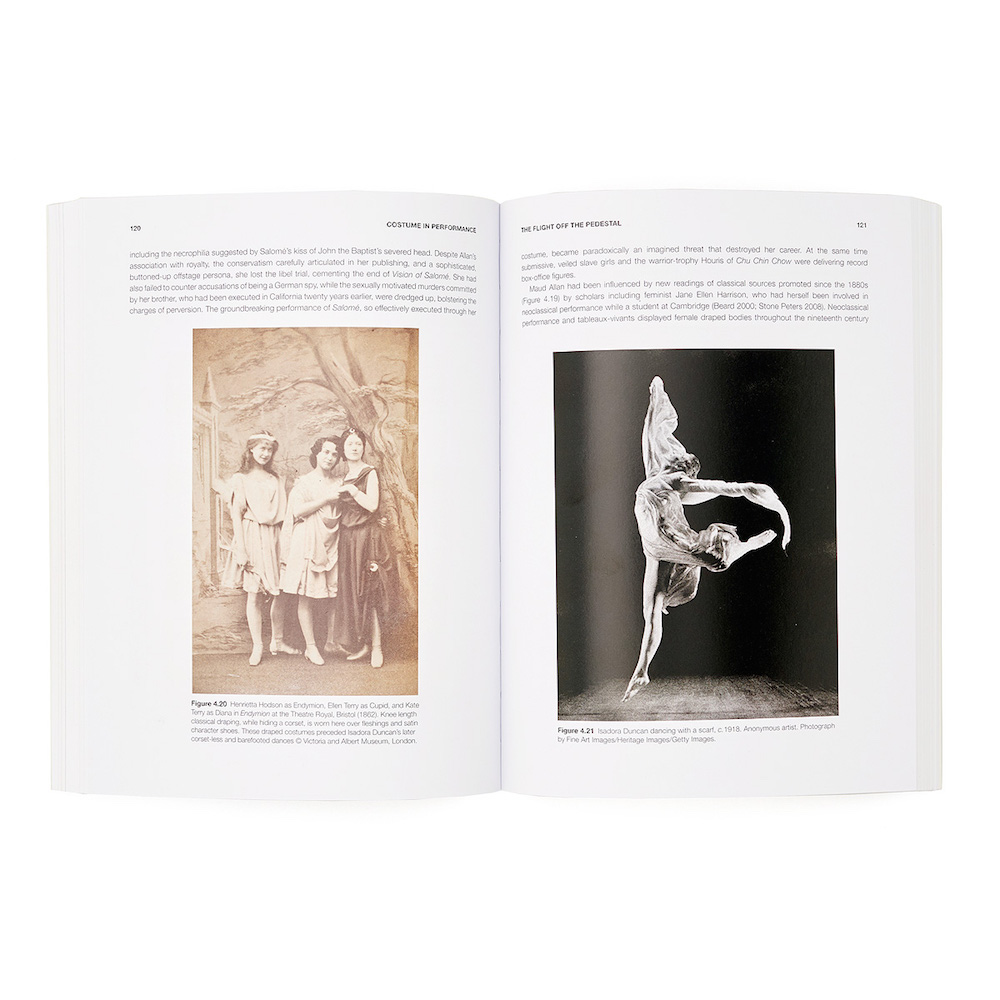 Donatella will receive her award during the Prague Quadrennial 2019 that will take place in June, where thousands of designers from 79 countries will display their work and participate in symposia, workshops, masterclasses and performances. Reflecting on the magnitude of this ceremony, Donatella mentions that "no international event does more to advance the understanding of the practice of costume and scenography than the Prague Quadrennial."
Costume in Performance was also shortlisted for the Society of Theatre Research book prize in 2018.