Student Showcase
Gain access to London College of Fashion events and shows through livestreams, galleries and catwalk video archives.
BA18 recap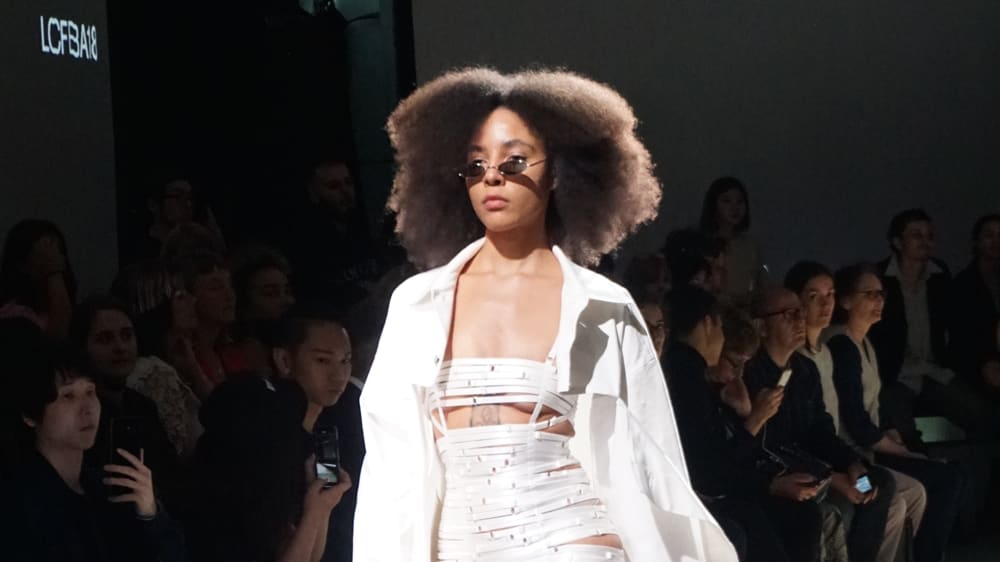 Watch 360 degree footage of our multisensory show, backstage footage and student work on our YouTube channel.
LCF student work on Portfolio
Portfolio
UAL's new online showcasing platform, Portfolio is now live. Create a profile, share your work and connect with other UAL students.
In Portfolio, you can:
Create a personal profile and outline your interests and skills
Create multiple projects where you can upload your work or embed videos
Tag your work to enable people to find your work easily
Connect with other Portfolio users through the site's messaging system
"Like" other students' projects and share over social media channels
All students are advised to set up a profile on portfolio.arts.ac.uk, UAL's new portfolio platform, which can be done at any point during your time at LCF and will last for up to 12 months after graduation, 6 months with your @arts.ac.uk email and then a further 6 months if you choose to enter a personal email. This platform is often used to source student work for promotional uses on the LCF website, social media and for print and can be a great way of getting your work seen. You may also be asked to have a portfolio profile for the selection process when it comes to degree shows.
LCF on Google Arts & Culture
LCF is a partner of Google Arts & Culture and you can explore LCF-related exhibits through the platform.