Take a look at the exhibitions that took place in Central Saint Martins' Window Galleries throughout 2019.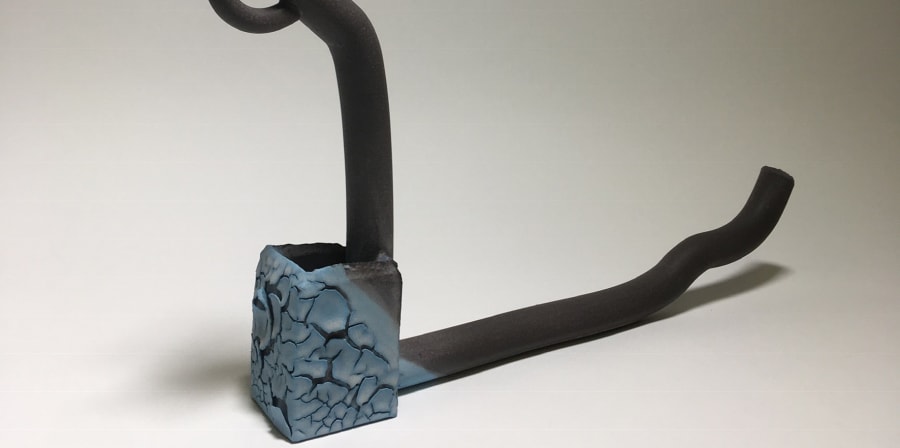 Andy Allum - Components and Contradictions
5 July - 15 September 2019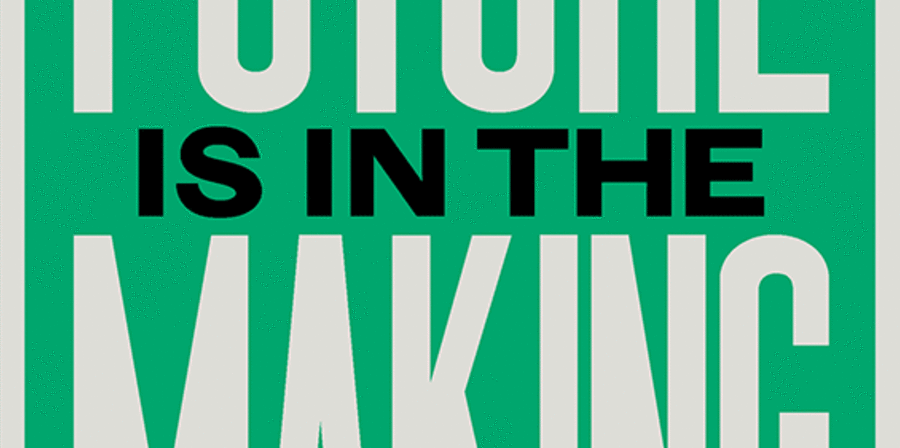 Make Your Future
6 - 28 July 2019
Show Two: Design
June 2019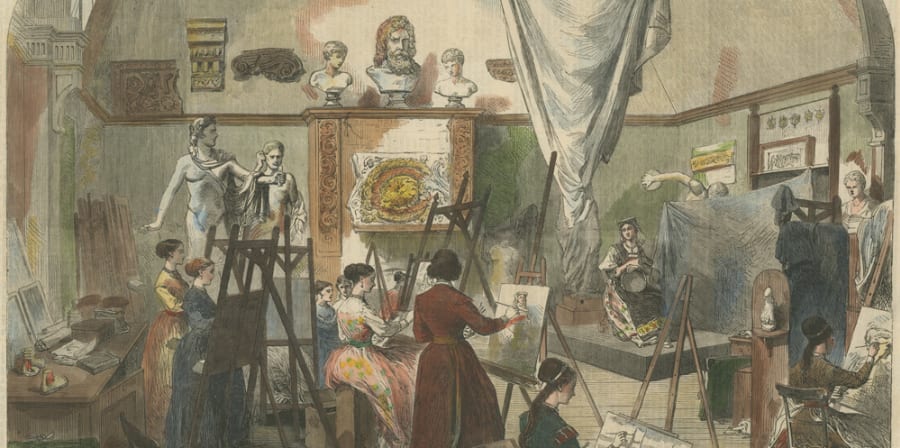 MA Culture, Criticism and Curation
12–25 April 2019
Each year upon starting their course students on MA Culture, Criticism and Curation work on a 15-week project in which they practice, model and test the curatorial work of developing a collection or archive-based exhibition for the Window Galleries at Central Saint Martins in King's Cross. New collections are used each year — usually from the University collections — which gives the students a chance to do new research and experiment with ways of making the past relevant to the present. The students are encouraged to break with conventional ways archives are exhibited; perhaps this is why the Window Gallery shows often take a theatrical turn.
This year's exhibitions focused on three different topics: the work of fashion designer and CSM graduate Teerabul Songvich; the amazing history of the Royal School of Female Art (which merged with the Central School); and lastly the radio journalist and educator Fred Hunter, who set up the UK's first broadcast journalism course at London College of Communication.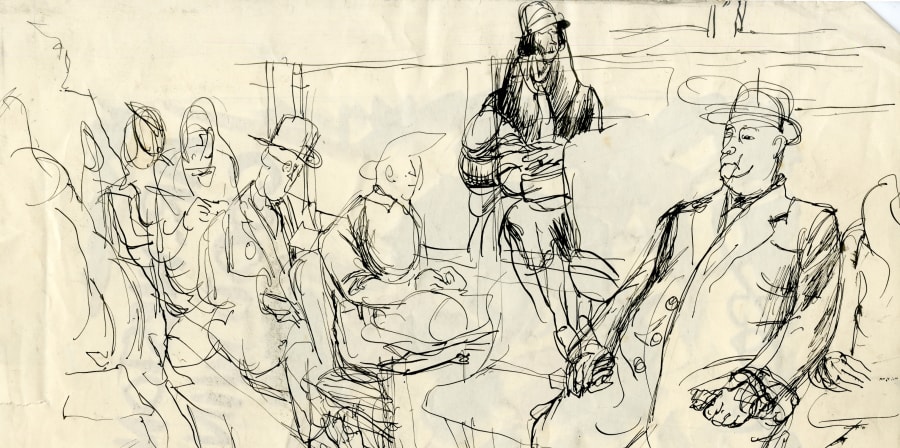 A Century of Drawing the Body
28 February–4 April 2019
For centuries the life class was the mainstay of art education. Although this was true even for artists and designers who had no intention of building a career depicting figures, the elevated status of life drawing didn't survive the educational reforms of the 1960s. By the end of the twentieth century it was seen as an anachronism, synonymous with the old fashioned, skills-based approach to education which art schools were trying to escape.
Despite this, the body remained a compelling subject matter for artists and designers. Featuring works from the Central Saint Martins Museum & Study Collection, this display explored how manifestations of the body have changed over time, as the figurative tradition gave way to a focus on conceptualism, and representations of physicality became more abstract and fluid.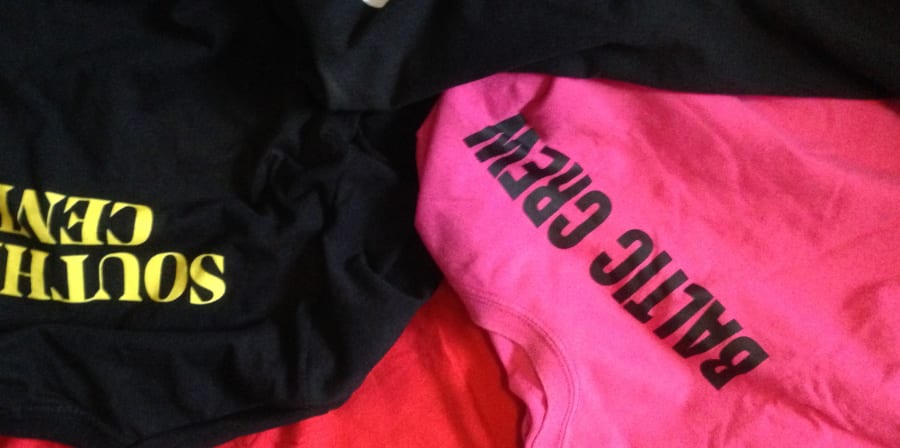 Front of House Fashion Survey
11–24 February 2019
Invigilator Research Network presented a fashion survey of gallery and museum uniforms from across London's art institutions – all sourced from current or former invigilators in the network. Coinciding with London Fashion Week 2019, the exhibition took place in Central Saint Martins' Window Galleries. Situated in an art and design college with strong connections to the fashion industry, the exhibition explored the potential of gallery and museum uniforms as ready-to-wear garments.
These uniforms, bearing the colour scheme and logo of an institution, perform a complex action by making the wearer both instantly recognisable and completely anonymous. In an institutional setting, this same leitmotif occurs across the building, marketing materials, digital platforms and the bodies of its workers. These factors blend into one homogenous entity, creating a backdrop to the "Art." In contrast, this exhibition brought gallery uniforms to the forefront, re-examining the iconography of institutional worker uniforms in the art world.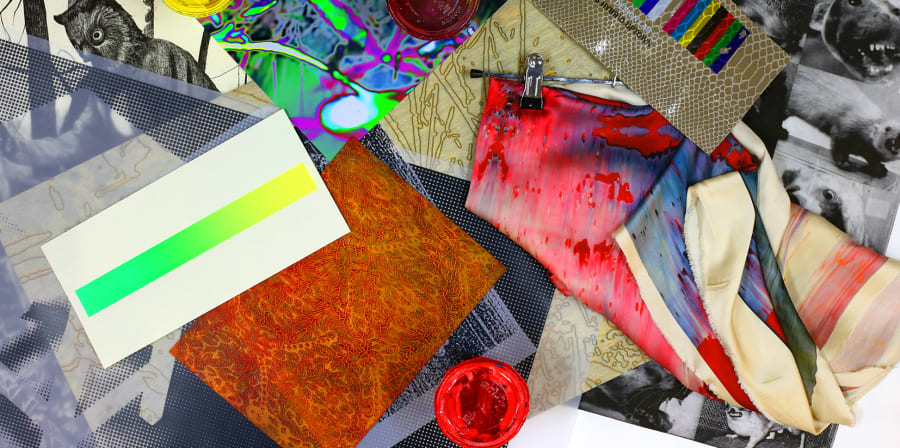 PRINTED
11 January–15 February 2019
PRINTED brought together a collection of work created by the staff within the Print Studios at Central Saint Martins.
The exhibition showcased the innovative diversity of work and research being developed by the staff within the new printmaking resource. Although each area has existed independently this was the first academic year that the resources of printmaking (etching, relief printing, lithography, screen-printing, letterpress) and the Surface Design Lab (digital embroidery, sublimation, digital textile print, digital and hybrid digital resources) were brought brought together under a single umbrella. The exhibition presented a dynamic cross disciplinary dialogue and celebrate an expanded, hybrid notion of print and what print can be.
Altitude 0m.1000m.
11 January–15 February 2019
Expanding on previous works which have explored ideas around orientation and placing oneself in new environments, Pete Smithson, Technical Resources Manager at Central Saint Martins, spent two weeks in Torridon, North West Scotland, in September 2017. The intention was to climb a number of 1000m + peaks, placing a portable 1000m flag at that altitude. Thinking ahead, with weather considerations in mind, Smithson also had a 0m flag to hand. This exhibition shared a series of photographs from this project which was made possible by funding from Central Saint Martins' REFRESH programme.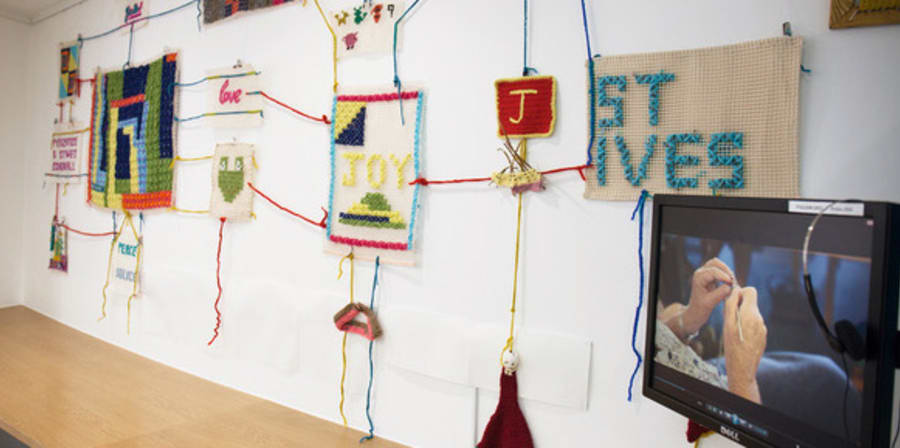 Solace Project
11 January–8 February 2019
The Solace Project is a participatory art project that took place across two hospices, Princess Alice Hospice in Surrey and The Hospice of St Francis in Berkhamsted. The aim of the project was to co-produce a work of art with terminally ill patients, their friends and family, and the bereaved, to exhibit at the hospice and elsewhere. The project intended to help participants to regain a sense of worth, purpose, identity and feelings of control at such a difficult stage in life and give them a forward vision. The participants of each Solace Project are all considered co-producers and their work, comprising of guided craft skills, is fundamental to the final artwork.
This project was set up by Sophie Alston, Ingrid Pumayalla and Irini Folerou, who graduated from MA Fine Art at Central Saint Martins in 2015. The project was conceived after Sophie's mum had been cared for by Princess Alice Hospice during Sophie's time at Central Saint Martins.
The money for the project was raised through crowd-funding and an auction of artworks by Central Saint Martins MA Fine Art alum, along with work by staff from Central Saint Martins, Chelsea and LCF. The auction took place at LCF where Sophie's mum had worked for many years.
Transcending Borders
11 January–8 February 2019
Transcending Borders explored the experiences of nine Masters students from Central Saint Martins who took part in a collaborative, three month project with Tokyo University of the Arts. The project took them to three locations (London, Tokyo and Hong Kong) with the overarching theme of the project being history and identity. Through the project, the students began to think more about globalised art practice, the value of travel and collaboration, and the detrimental effect that borders can have on artistic expression and autonomy.
This exhibition was curated by Mia Cormack and Julia Gros (MA Culture, Criticism and Curation). Featuring original work by Christopher Pearson (MA Fine Art), Giulia Cacciuttolo (MA Fine Art), Lara Mi (MA Fine Art), Hsuan Yang (MA Fine Art), Keishunda Curtis (MA Arts and Cultural Enterprise) and Fajrur Rahmat (MA Graphic Communication Design) as well as Consequences, a concertina book produced collaboratively with students from Tokyo University of the Arts.