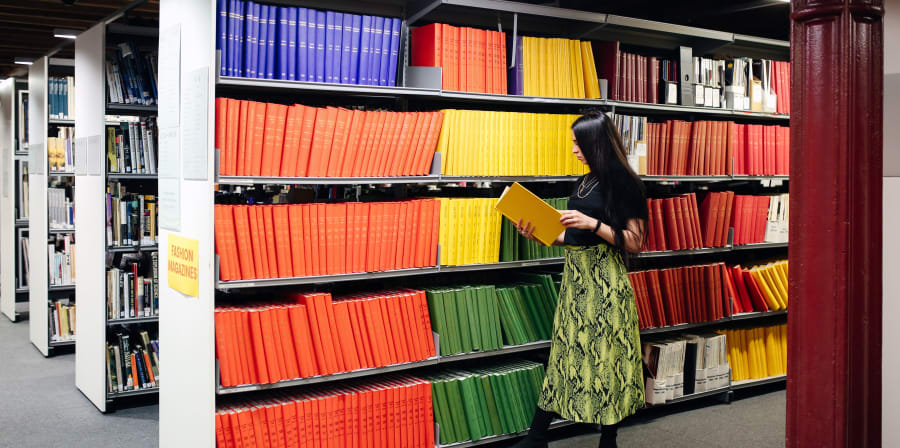 Central Saint Martins Library provides students with a range of resources and services to support their learning and research. The library has a wide range of collections, services and facilities supporting the courses taught at the College, including books, DVDs, journals and an extensive range of electronic resources. You can reserve items online from all six UAL libraries, then collect them from the CSM Library.
The lower floor of the library is a space for study and research. Facilities include an open access computing area, multi-function printing/scanning/photocopying devices and the Materials and Products Collection.
The upper floor is a designated quiet study space. Facilities include individual study booths.
In order to ensure that everyone can social distance safely, current students will need to book to use our individual study spaces and computers.
To support research and study, Library Services offers access to the e-library for current students and staff. The e-library contains a comprehensive collection of resources including databases and e-journal titles.