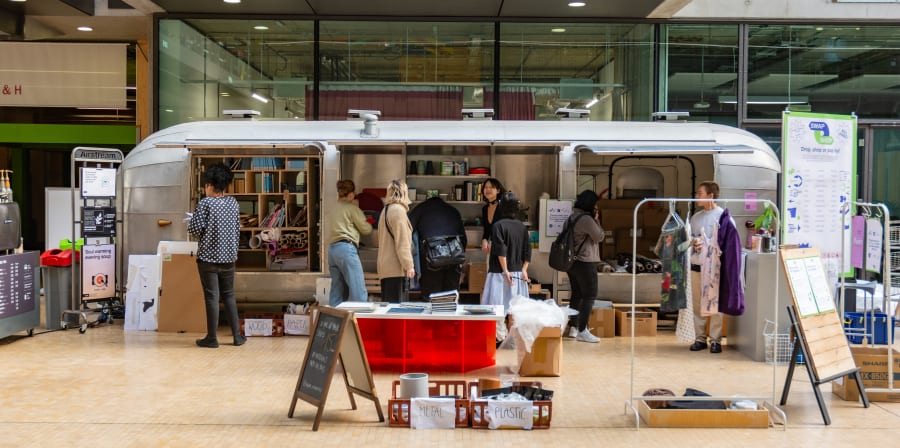 Technicians and students have worked in collaboration with the UAL Climate Emergency Network to create a space dedicated to unwanted materials that can be re-used, re-purposed or repaired. Using the SWAP SHOP can help you to save money and the environment. You can donate or take materials away for free during our opening hours.
What can I donate to the SWAP SHOP?
We welcome donations of wood, plastic, wax, clay, tape, paper, cables, screws, acrylic, cardboard, fabric, blue tack, electronics, needles, sequins, trimmings, fixings, foam, pins, clips, string, vinyl, lino, paint, ink, rope, thread, screws, ribbon and more! Please don't drop off flammables, sharp objects, poisons, corrosives, drugs or pressurised containers.
When is the SWAP SHOP open?
The SWAP SHOP will be open in the airstream in The Street at our King's Cross site throughout the Spring term at the following times:
Tuesdays, 11am–3:30pm
Wednesdays, 11am–3:30pm
Thursdays, 10am–1pm
Users are welcome to take an item from the SWAP SHOP with a view to donating an item in exchange on another day.
Someone's scrap is another person's treasure!