MAKE @ Story Garden
A public space for creative collaboration and social innovation
COVID-19 UPDATE
Dear Makers,
In light of the Covid-19 pandemic we are closing MAKE @ Story Garden for the time being and postponing all events scheduled, whilst we work out how best to serve the Somers Town community, keeping MAKE participants, staff and students safe.
This is considering recent government advice about the need to enact strict social distancing measures between people.
The Story Garden will also be closed to the public this week - for more information about the garden please visit @Global Generation.
We will use the coming weeks to plan and implement necessary measures to ensure that when we are able to re-open, we can do so in a safe and responsible way for all the people that use the space.
Thank you for your understanding. For further information and to stay up to date please don't hesitate to contact us on social media.
Best wishes from the team at MAKE.
Contact us on Twitter @makestorygarden or Instagram @makeatstorygarden
---
Come say hello, and together we will make a better future in Camden
MAKE @ Story Garden is a public space for creative collaboration with, and by, the local community in Somers Town and St Pancras.
Based behind the British Library in Somers Town, MAKE @ Story Garden is a collaboration between Central Saint Martins, Somers Town Community Association, Camden Council and Lendlease. The space is open until autumn 2020, and aims to bring together local communities around a programme of arts activities, projects to address local issues, and skills development.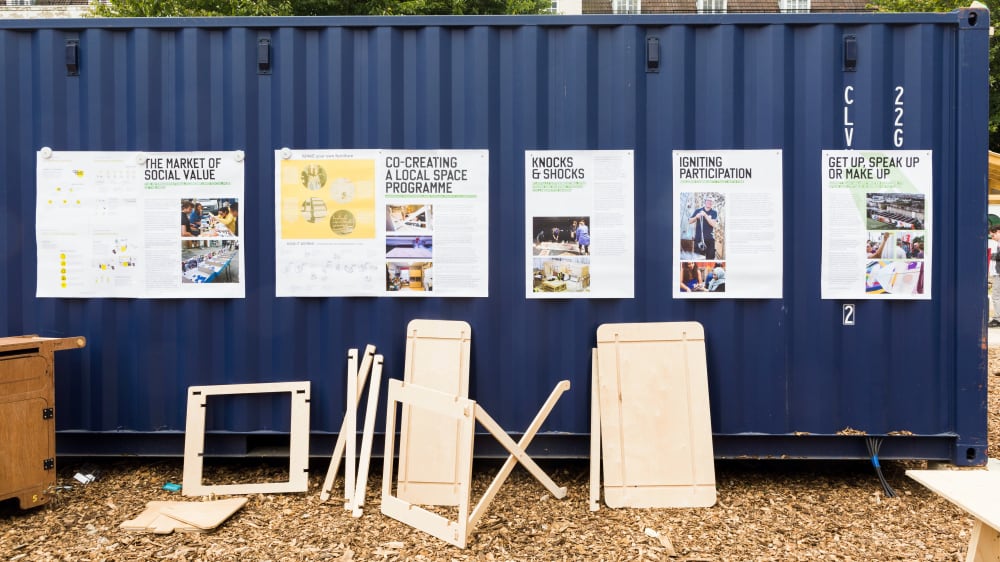 Got an idea or a project in mind? Get in touch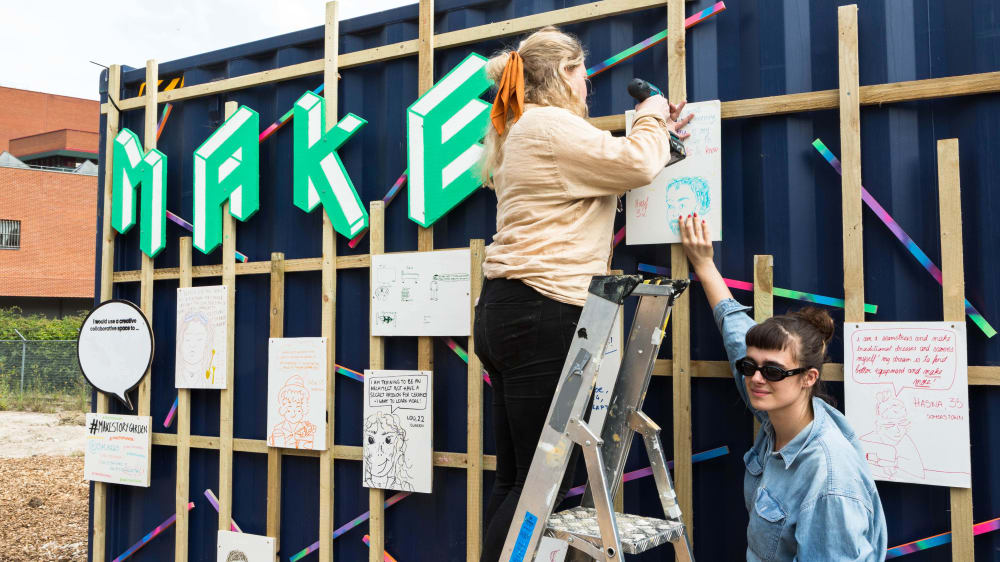 Find out about our sessions and workshops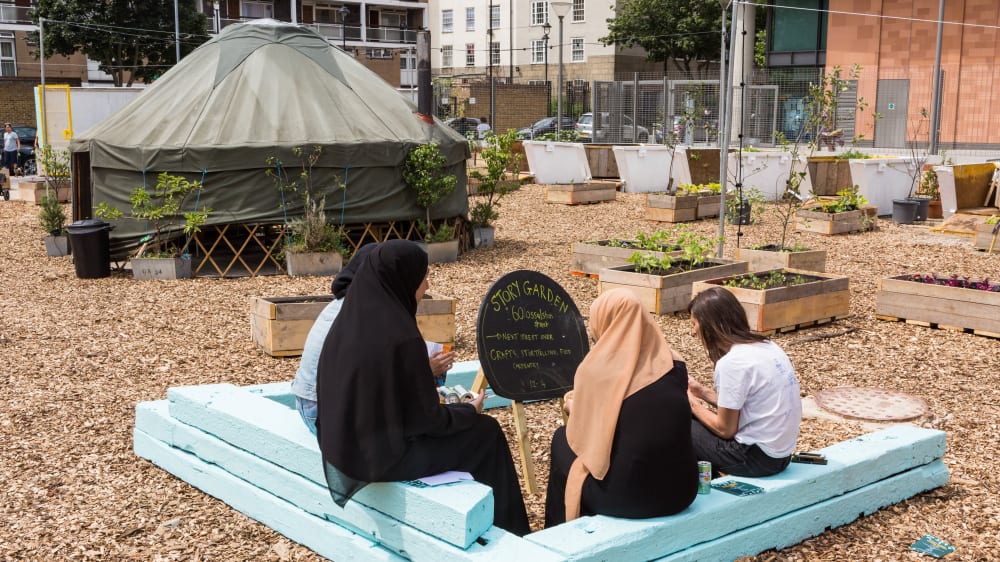 More information on opening times, our facilities, and how to find us
The programme features:
Regular sessions for the local community, such as a series of DIY evenings and weekend open-days
A series of collaborative projects between Central Saint Martins students and staff
A series of larger events, such as festivals and open activity days
Hands-on creative workshops and participatory arts
Arts and technology focused activities for schools and young people
Talks and interactive sessions with makers and artists from the local community
About the Story Garden
The Story Garden is Global Generation's newest meanwhile garden; it is built for and by the local community and is a partnership between Global Generation, the British Library, Stanhope and Mitsui Fudosan. The garden is a nature hub bringing people together over food growing, communal meals, shared stories and a range of activities.
Over the course of 2019 and 2020, Central Saint Martins will also be collaborating on projects related to the wider garden, including building a number of new structures.
Story so far
The Roundhouse at The Story Garden

Making Week, a collective project building a structure at 1:1 scale, saw students working on site to create a Roundhouse for the local community at The Story Garden.