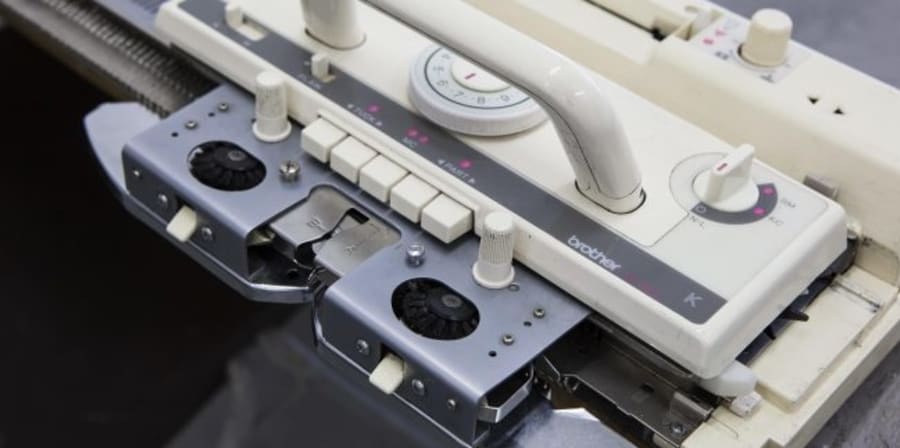 The Fashion and Textiles workshop is focused on the production of garments, samples and art work from materials that can be sewn, knitted or woven. While any student is welcome to visit us, the workshop is used primarily by Foundation students, in particular those specialising in Fashion and Textiles.
The workshop is supplied with sewing machines, knitting machines, a loom and pressing equipment. Small haberdashery items and a selection of recycled fabrics and yarns are also available.
In this space students can experiment with sewing, knitting and weaving as a means of construction and embellishment. Students have previously produced fabrics woven from synthetic hair and plastic bags, garments from washing-up sponges and jewellery using tights sewn over a wire frame.