Take a look at the exhibitions that took place in Central Saint Martins' Window Galleries throughout 2022.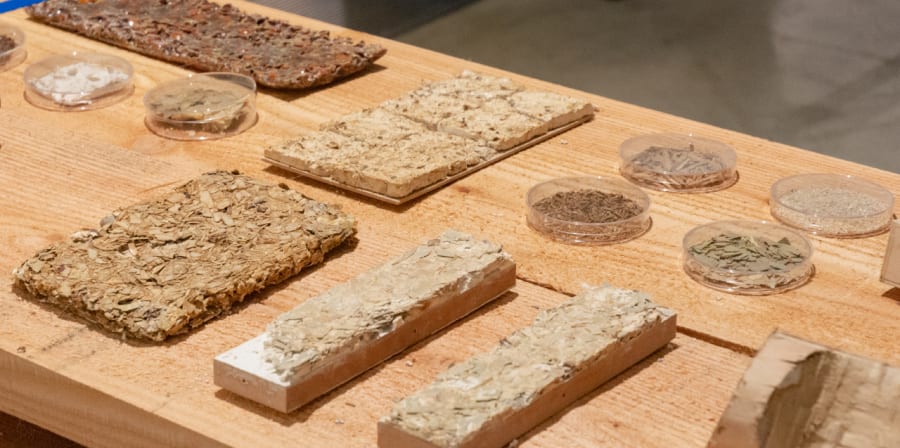 Forest School: Constructive Land
Until 8 December
The Lethaby Gallery exhibited Constructive Land in 2022, a research project that examined the future of the British landscape in the context of the climate crisis. The outcomes of these discussions were also displayed in these window galleries, to continue the conversation beyond intimate exchanges, and think more broadly about how we can advocate for our planet.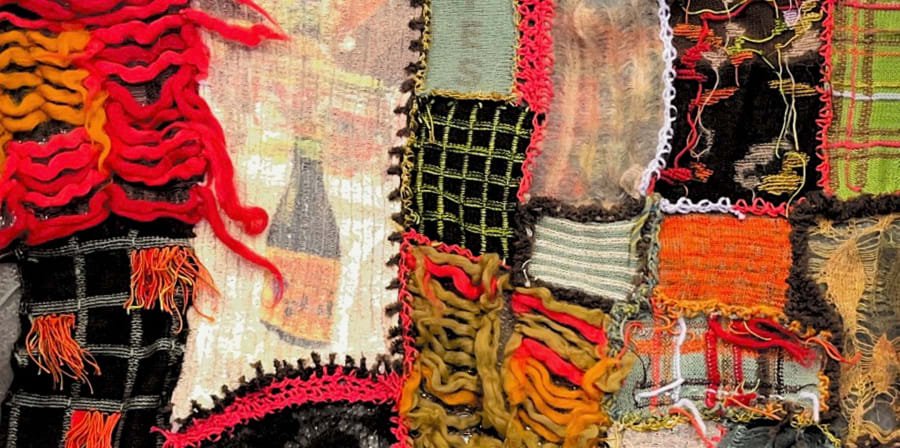 Design + Make
29 November - 2 December
This exhibition celebrated the work of BA Textile Design second-year students, produced during their autumn term, each student exhibited work from two textile pathways. The themes for this year's collections were The space in between, Land and Future Systems. These acted as starting points for students to develop their own ideas for a period of extensive research. The work displayed showcases the various directions their research has led and the imaginative outcomes produced.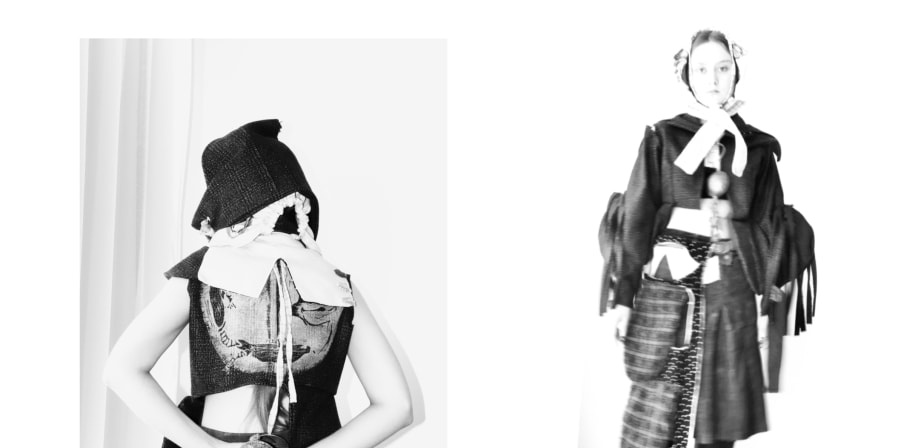 Foundation Plus
5–16 September
Foundation Plus is an intensive thirteen-week programme of study that provides an exciting introduction to university life and the creative disciplines available through a Level 3 Foundation Diploma. In this exhibition, students completed a final outcome developed over 7 weeks after writing their own Project Proposal and developing a series of ideas.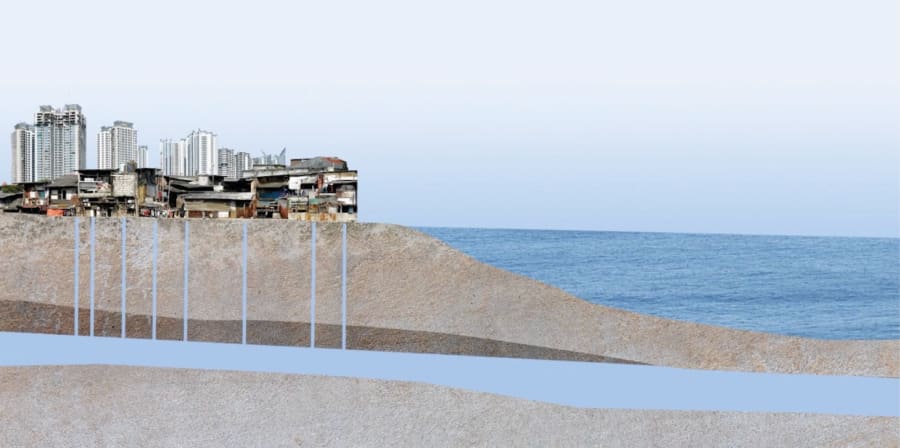 Creative Unions 2022
15 August - 19 September
Creative Unions is Central Saint Martins' cross-course undergraduate collaborative unit. Five projects were exhibited in our Window Gallery and are indicative of the diverse issues that are creatively and sensitively addressed by students in Creative Unions. The work shows the potential that small, research-based interventions have in sustaining conversations and inspiring action.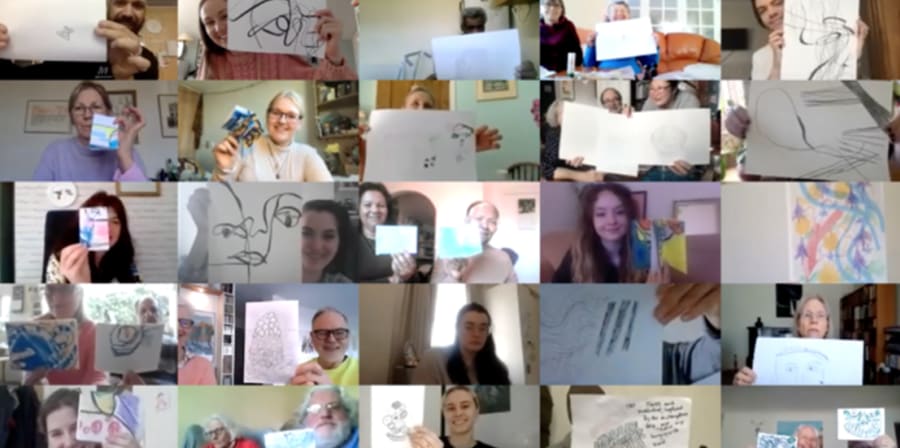 BA Fine Art, Arts4Dementia and Thornhill Primary School
8 July - 12 August
BA Fine Art worked with the charity Arts4Dementia and Thornhill Primary School to deliver a series of practical workshops to explore new ideas. The result of these workshops were on display in our WIndow Gallery.
Nature and Humans: The Road Back
15 March – 23 April
This exhibition of work by second-year BA Graphic Communication Design students considered the myriad of ways we might row back from the brink of destruction. While acknowledging the scale of the problem, our students offered hope and encouraged each of us to engage in positive action to combat climate change.
Visible, an Arts Students' Union LGBTQIA+ Exhibition
9 February - 6 March
To celebrate LGBTQIA+ History Month, an open call gave UAL students the chance to showcase their work at Central Saint Martins. This dedicated exhibition reflected the diverse range of creativity at the University and offered those involved a unique chance for collaboration, exhibition and development.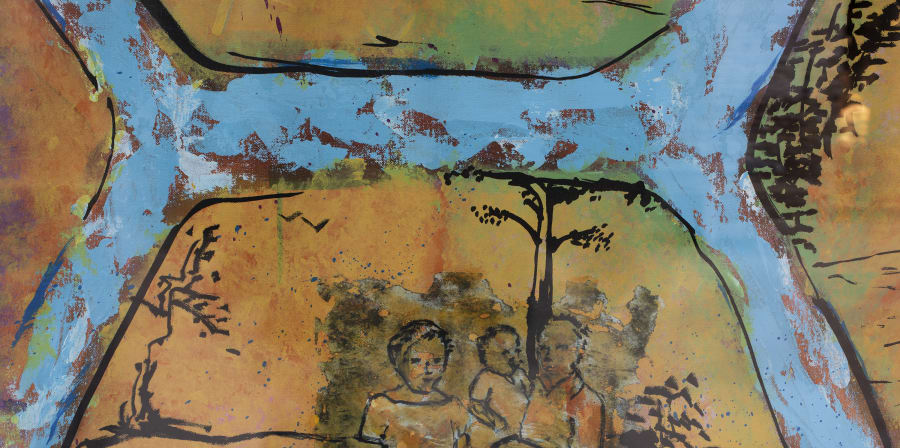 Big Walls and Windows
26 January – 20 February
This year's Big Walls and Windows Project presented Hidden Identities by Manyi Takor, a first-year BA Fine Art student at Central Saint Martins. Through her multimedia practice she explores the relationships between humans, interrogates cultural intersectionality and examines events and objects that lie beyond tangible space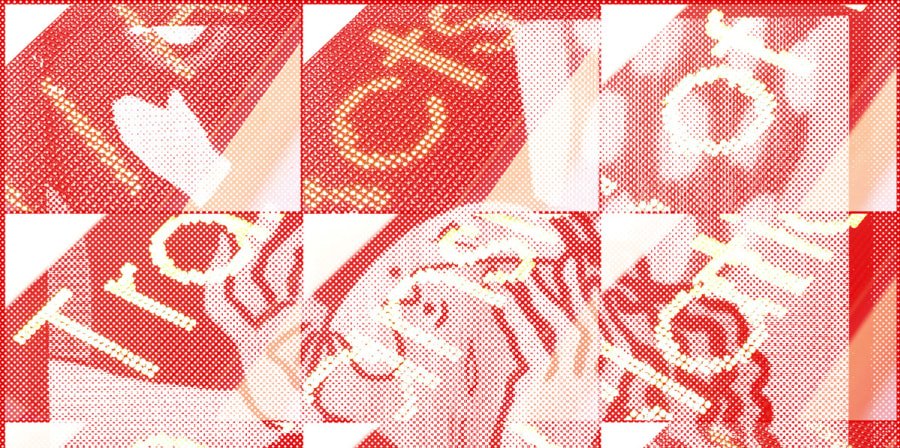 Mohammad Namazi: Acts of Translation
15 November 2021 – 28 January 2022
This exhibition incorporated sections from Namazi's artist's book that has been translated into various visual forms. Entitled How to See the Unheard, the book provided the locus for a core of references that emerged from a year-long residency at the Central Saint Martins Museum & Study Collection and the British Artists' Film & Video Study Collection. Read Acts of Translation story here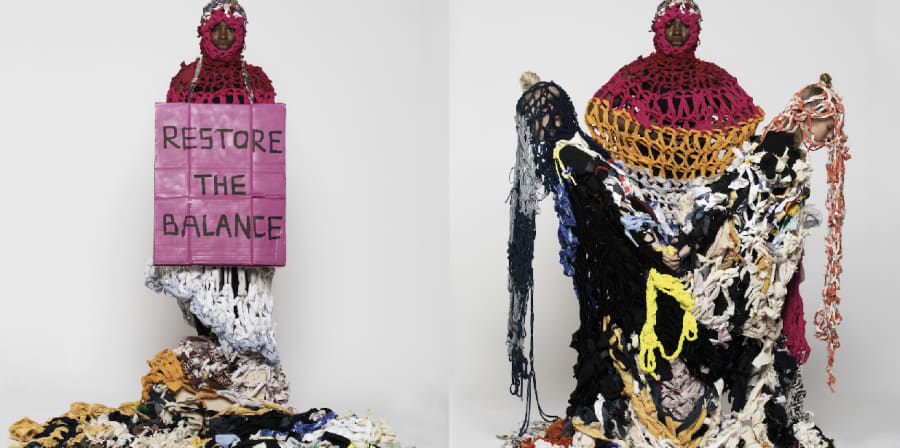 Carnival of Crisis
15 November 2021 – 11 January 2022
Carnival of Crisis was a rich season of creative environmentalism that spanned the Autumn term. The first-year students of M ARCH: Architecture joined forces to create a set of site-specific interventions during the parade, for this, they created a set of highly imaginative costumes and props, made primarily from discarded materials. The results of this five-week-long process are celebrated in the images displayed in this exhibition.