Within
In July 2022, global pharmaceutical company AstraZeneca and Central Saint Martins joined forces on an exciting project. Six employees from AstraZeneca who form part of the Cancer At Work Employee Resource Group – a support network, where individuals from across the business are able to connect with others going through a similar experience of cancer, whether it be as a patient, carer or family member - were partnered with 6 BA Fine Art or MA Art and Science graduates.
Over the following months, they worked closely together to create 6 individual artworks, each as unique as the person and story that inspired it. The result was Within - a collection that provides a deep connection to the work that AstraZeneca does in the field of Oncology by acting as a reminder, primarily to its employees, of the organisation's commitment to discovering, developing and delivering life-changing treatments that have a positive impact on the world.
All 6 pieces now reside within the AstraZeneca UK King's Cross offices.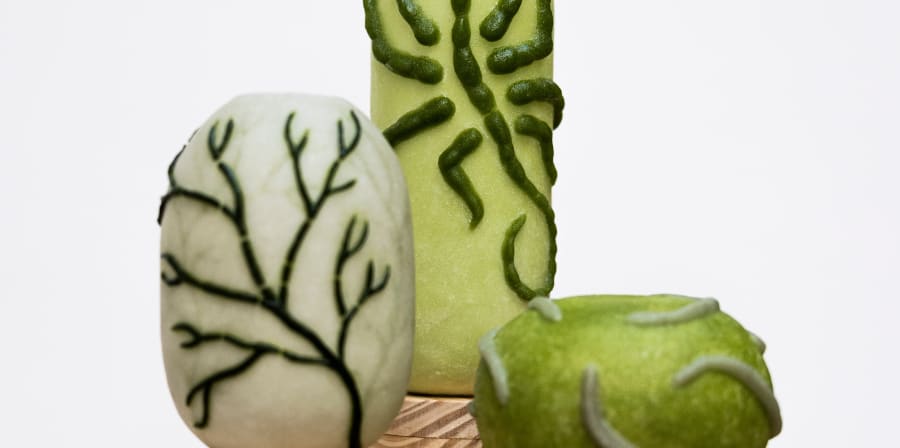 All consuming
Julie Light, MA Art and Science
These vessels were created as a result of conversations about the progression of chemo- and radiotherapy through the body. The piece explores the parallels of its spread with the potential metastasis of the cancer itself.
Materials: Pate de Verre (Glass)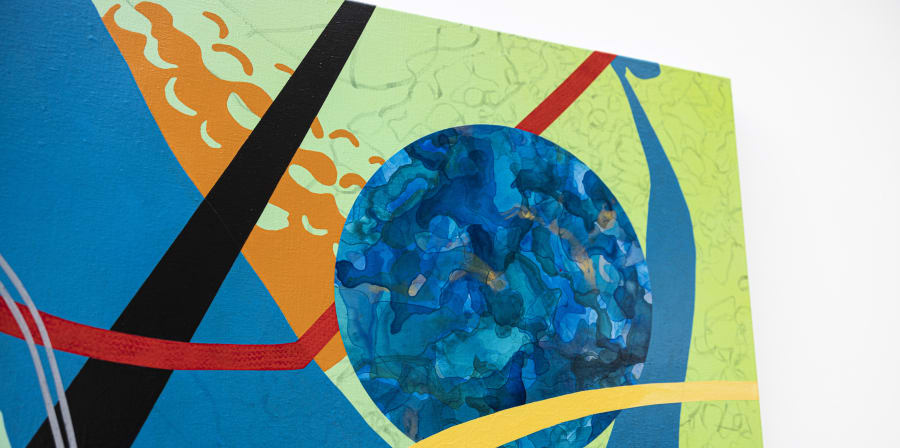 Odyssey
Teresa Zerafa Byrne, MA Art and Science
In this work, prominent elements within an individual's personal memories of cancer are used to create an artwork that encapsulates their experience, from diagnosis to life after treatment.

Materials: Acrylics, tissue paper, chiffon, crepe de chine, embroidery, spray paint and print on linen. 150x180cm
All that's gained
Kashish Saini, BA Fine Art (XD)
This piece is an interpretation of all that's lost and all that's gained through a woman's experience of cancer. Using line drawings of family photographs and a thoughtfully chosen colour palette of acrylic, allows for the seamless layering of complex and emotional experiences.
Materials: laser cut plexiglass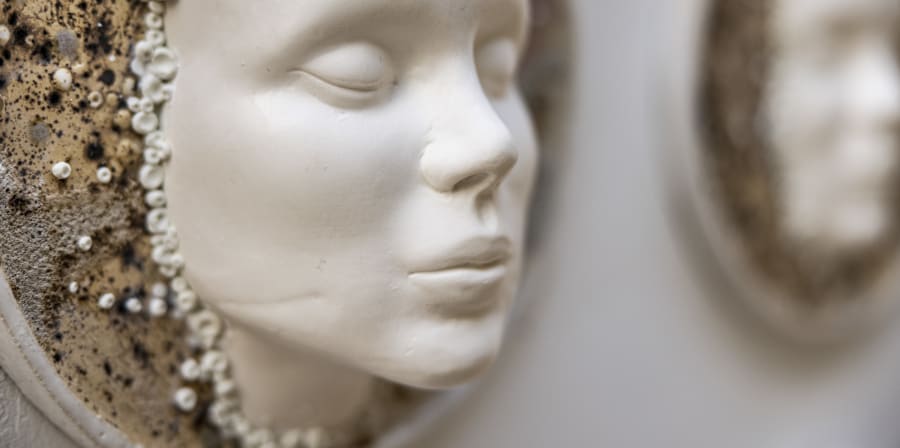 Protean
Meghan Durham, BA Fine Art (XD)
This work explores the experience of losing and finding oneself after a medical diagnosis. The idea that you must dig yourself out of the feelings of loss, hopelessness and grief to find yourself again in your new reality. As the piece suggests, healing and progress is not linear; setbacks do arise, but they are not the end of the world, your own personal progress or experiences.
Materials: Stoneware clay, Parian clay, Parian slip, glazes, and oxides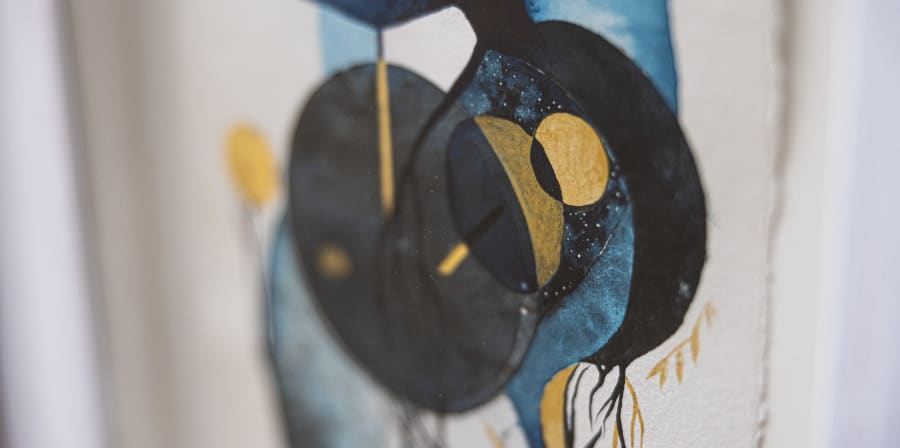 Time within
Kelly Briggs, MA Art and Science
Developed following a series of intimate conversations this piece, a series of six artworks, reflects how cancer impacts the patient's internal world and are based on metaphors for feelings of anxiety, and snippets of an individual's outlook since diagnosis. A belief that time is our most precious commodity and that making memories is much more valuable than any material possession was pivotal for creating the series. This is reflected in the use of gold which signifies the value of the time we have here.
Materials: Acrylic ink, gold leaf, pigment and etching on cotton rag paper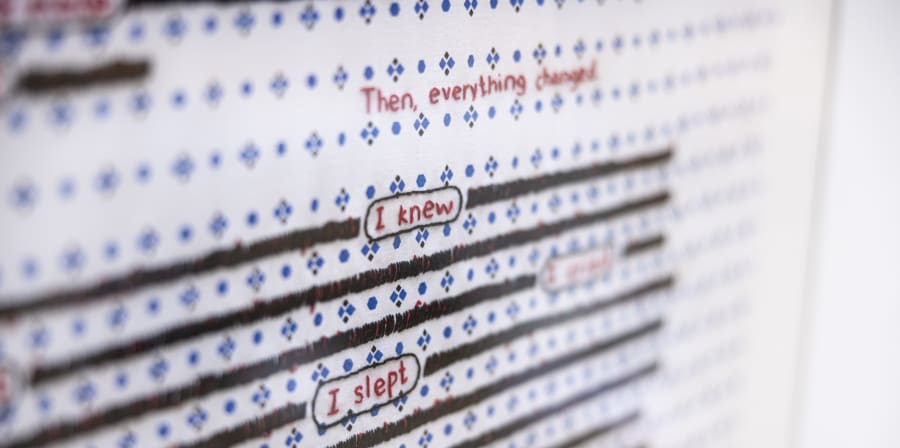 What we share / what we hold back
Jill Mueller, MA Art and Science
This piece responds to the experience of a cancer patient's partner and focuses our attention on the disease's wider impact. The redacted embroidered text expresses how cancer transforms families' lives alongside the patient's life. How language becomes complicated and incomplete; how we edit our thoughts and select what we share – at first to support or protect our loved ones (the patients) and later, in telling our own stories. It explores how we endure hardship, and how we can thrive again.
Materials: Hand embroidery on a hospital gown