Take a look at the exhibitions that have happened so far this year at the Lethaby Gallery.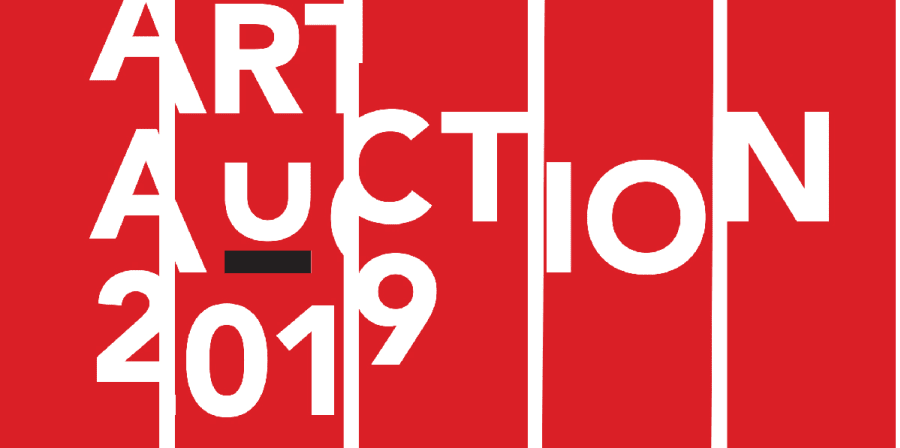 Art Auction 2019
7 - 14 November
The Postgraduate Art Auction returned to the Lethaby Gallery, bringing together an incredible collection of donations from our celebrated alumni, friends and students. Lots in the live auction, for which we welcomed returning auctioneer-extraordinaire Adrian Biddell, include generous donations from Shezad Dawood, Antony Gormley, Mona Hatoum, Cathy Lomax, Cathy de Monchaux, Paula Rego, Raqib Shaw, John Stezaker, Nicole Wassall and many others.
The funds raised from the annual Auction are of enormous value to our Postgraduate Art students, with the proceeds contributing to the cost of hiring an external venue for the interim exhibition. They have also contributed to students' final degree show installations, catalogue, and a critics' feedback session.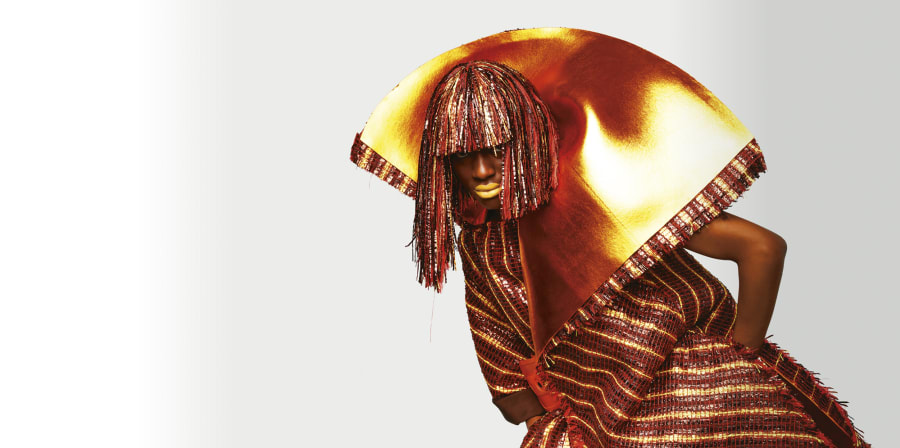 Designing In Turbulent Times
14 September – 27 October | Lethaby Gallery and Window Galleries
Across a wide range of design disciplines, this exhibition showcased a selection of the very best 2019 graduate projects from Central Saint Martins, offering compelling and disruptive propositions for more sustainable and equitable futures.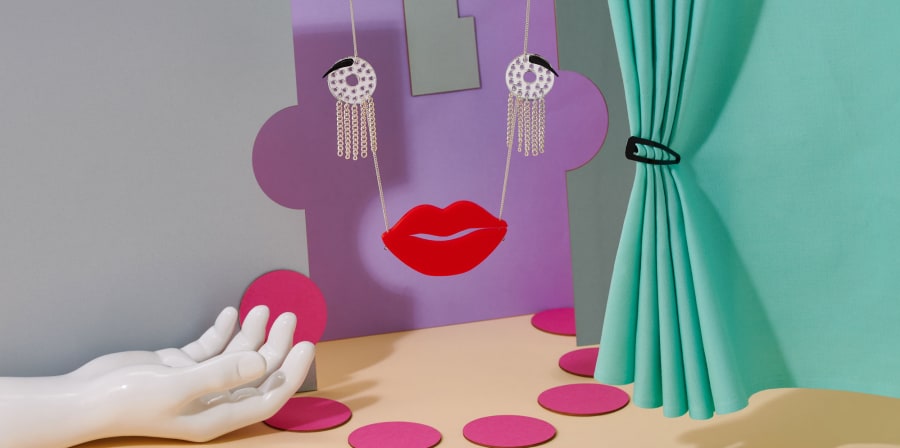 Misshapes: The Making of Tatty Devine
20 July - 11 August
Featuring over 100 pieces of Tatty Devine's statement jewellery from the past 20 years. From the early leather cuffs and piano belts to giant two metre versions of their 'greatest hits' including a lobster, their magpies and a huge banana, alongside sketchbooks, ephemera and two new films.
Tatty Devine's founders Rosie Wolfenden and Harriet Vine set up a market stall in Spitalfields Market in the mid 1990's. Their DIY, unknowingly anarchic approach resonated with an industry and public who were hungry for something different from the commercialised, mass produced products on offer. Together they challenged jewellery conventions and invested in a laser cutting machine, going on to create personality-packed jewellery much loved and still culturally relevant 20 years on.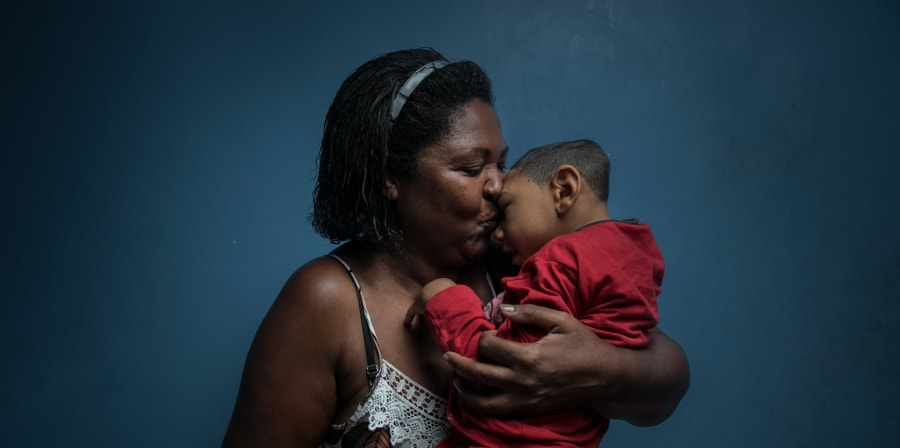 Wellcome Photography Prize 2019
4 - 13 July
The eye-opening best entries for the Wellcome Photography Prize, plus a special new commission on dengue fever, have vital tales to tell you. A showcase of compelling imagery that captured stories of health, medicine and science, revealing unexpected glimpses of what it means to live, to die, to be ill and to heal. Read more about Wellcome Photography Prize 2019

Degree Shows 2019
Foundation Show 2019
26 - 8 April | Lethaby Gallery and Waterlow Park
The 2019 Foundation Show reached further than ever before with two sites: one inside at the Lethaby Gallery at Central Saint Martins and the other outside at Waterlow Park in Archway.
From 26–28 April, students from Foundation Diploma in Art and Design shared their final projects from the year's study. In the Gallery, visitors saw work from the course's four curriculum areas: Three Dimensional Design and Architecture; Fashion and Textiles ; Fine Art; and Graphic Communication Design. Over in Waterlow Park, our Fine Art students responded to an exciting environment exploring scale, site-specificity and public participation through film, sculpture, installation and more.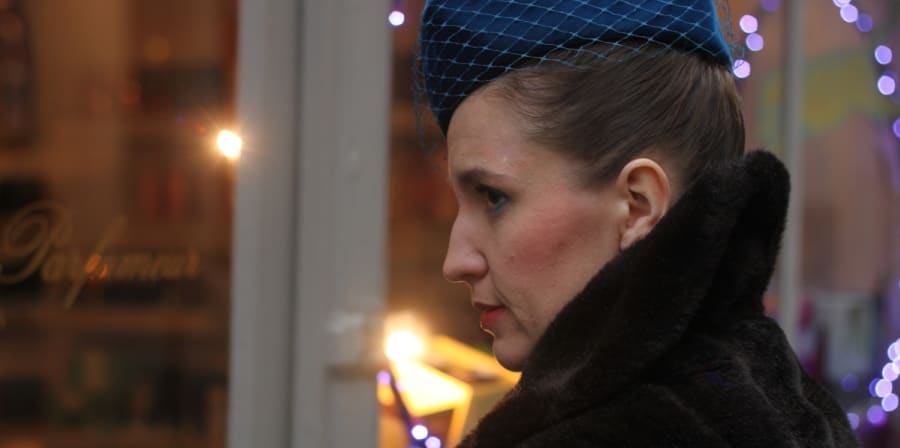 Madame B: Explorations in Emotional Capitalism
2 March - 15 April
Madame B was an immersive video installation which examined the link between capitalism and romance in relation to Gustave Flaubert's 1856 novel Madame Bovary. It is a collaboration between Dutch cultural theorist and video artist Mieke Bal and British video and performance artist Michelle Williams Gamaker.
Working anachronistically to highlight the novel's shocking contemporaneity, Madame B opened up historical and contemporary connections between economics and romantic love, desire, consumption and loneliness. Divided into eight key scenes and split across 19 screens, the installation framed the complex drives at play in the lived experiences of women – both then and now. Through an immersive video experience, Madame B showed how these factors have persisted over the 150 years since Flaubert's novel was published.
The project was hosted and curated by Michaela Giebelhausen and Alison Green, Course Leaders of BA Culture, Criticism and Curation and MA Culture, Criticism and Curation.
Seductive Capitalism: In Conversation – read our interview with the exhibition's artists and curatorial collaborators.
A Critical Rehearsal
8 - 22 February
A Critical Rehearsal considered the work of "becoming" and reconsidered performance as a series of trialled possibilities crafted through collaborative action.
This was the first event in a programme marking the centenary of the establishment of the Bauhaus, a renowned school of art and design. A Critical Rehearsal places process centre stage to challenge the form that "rehearsal" is assumed to take and share how Central Saint Martins students devise their practices daily.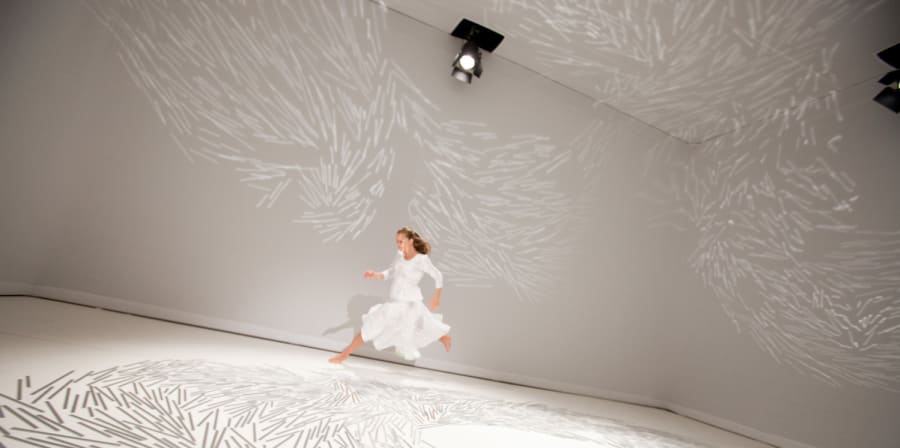 Caroline Broadhead: a retrospective
11 January - 6 February
Bringing together work from across four decades, this exhibition reflected the breadth of Caroline Broadhead's pioneering creative output.
Using jewellery design as a departure point, Broadhead's objects were designed to be worn on the body and changed through touch and interaction. Further encompassing sculpture, installation, performance, textiles and photography, her practice is concerned with the borders of the individual – between inside and outside, public and private and the balance between materiality and image. Often working in collaboration, Broadhead's works are activated by bodies and performers, examining the demarcation of human physicality.