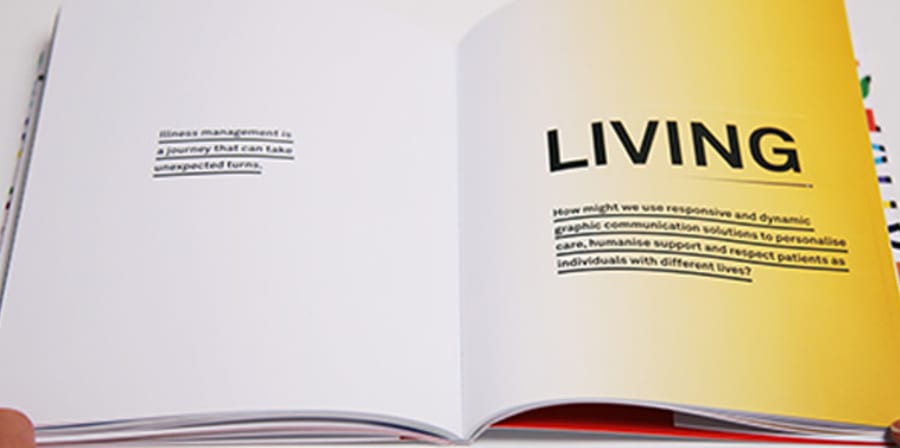 In a world where there is more health data available than ever before, healthcare professionals are now expected to be able to analyse and interpret increasingly complex clinical data, and communicate this to patients to make collaborative health decisions with them rather than for them.
One study suggested that only 36% of physicians indicated that they could communicate risk effectively in a numerical format. In another study, less than one-quarter of physicians supplied information that was both complete and transparent. This disparity can negatively impact clinical decision making and health outcome.
Ogilvy CommonHealth Worldwide collaborated with Central Saint Martins to take the first step in a journey to redress this issue. The first initiative invited students from the Graphic Communication Design Programme to explore how to make health data more accessible to health professionals and patients alike.
The collaboration resulted in a publication that merged 21 students and graduate projects. This pushed the boundaries of print technology to demonstrate how graphic design can play a transformative role in improving lives.
Health data needs to be enticing, engaging and most importantly, understandable. This is why we're so excited to have embarked upon a collaborative journey with world-leading Central Saint Martins: an experience that has already proven to be stimulating and rewarding.

David Davenport-Firth, Executive Vice President Health and Behaviour Strategy and Intervention Design, Ogilvy Common Health Worldwide