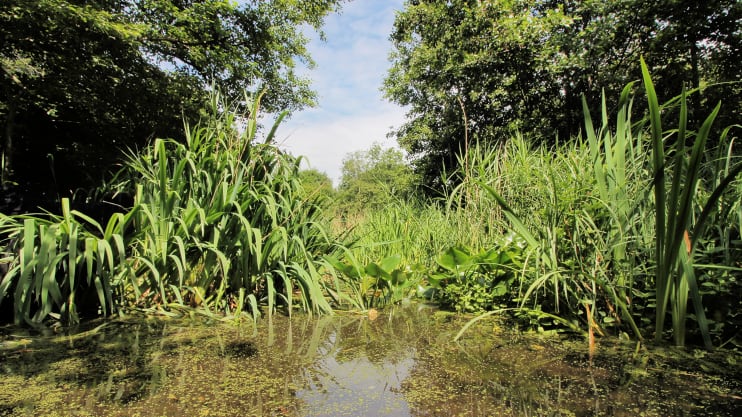 12 Camley St, King's Cross, London N1C 4PW
Two unique acres of wild green space. This urban nature reserve is a place for both people and wildlife.
King's Cross, London N1C 4AB
A canalside park within a historic gasholder guideframe. This relaxing green space is popular with students and local families.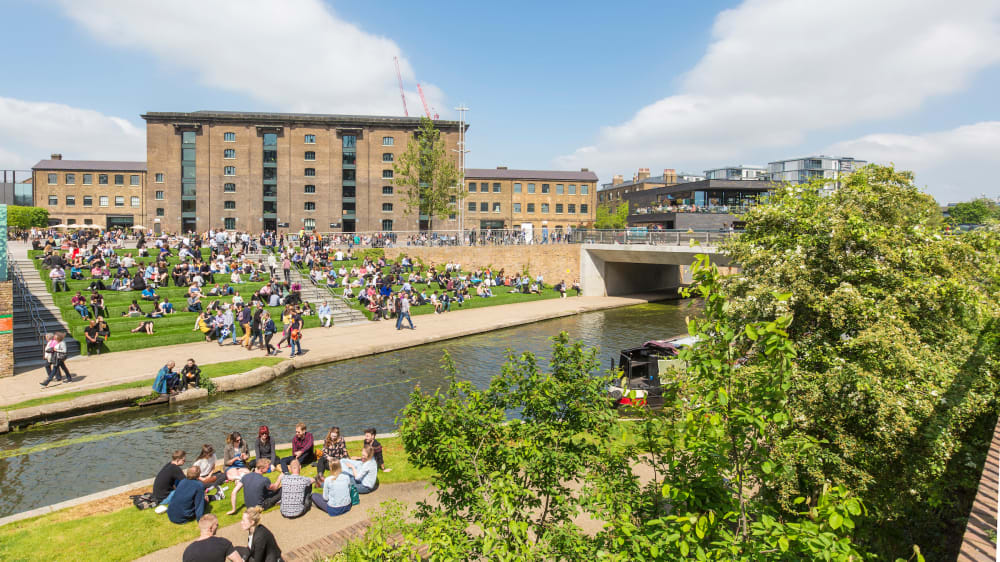 King's Cross, London N1C 4AA
Right on the doorstep of CSM, visitors come for the fountains, restaurants and people-watching.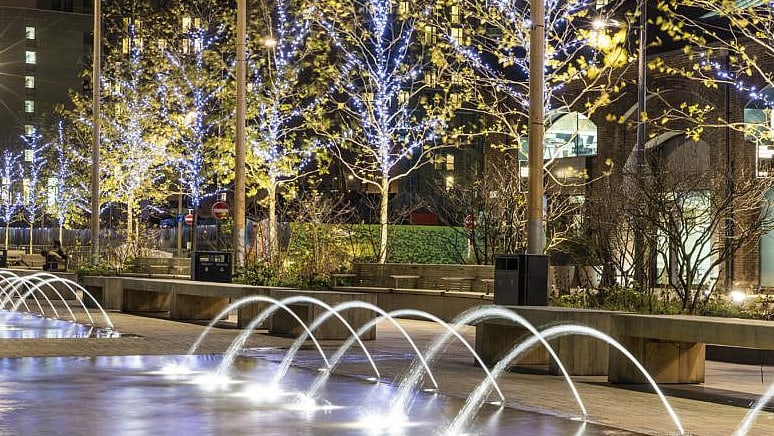 Handyside St, King's Cross, London N1C 4UZ
A civic square and green space hosting markets, outdoor cinema, concerts and other events all year round.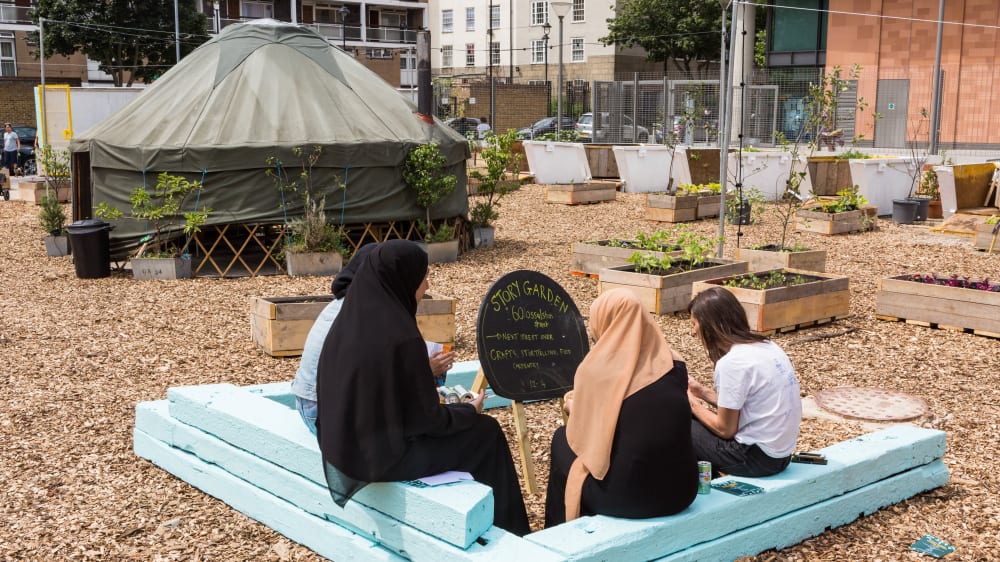 Ossulston St, Somers Town, London, NW1 1DF
MAKE @ Story Garden is a collaboration between Central Saint Martins, Somers Town Community Association, Camden Council and Lendlease. The space aims to bring together local communities around a programme of arts activities, projects to address local issues, and skills development.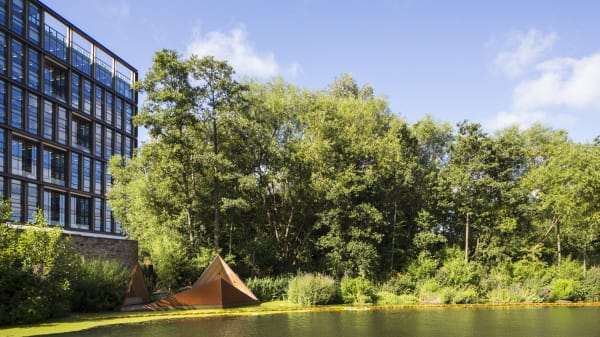 Access to Viewpoint is through Camley Street Natural Park
A floating platform on Regent's Canal that looks to bring architecture and nature closer together.