Take a look at the exhibitions that took place in Central Saint Martins' Window Galleries throughout 2023.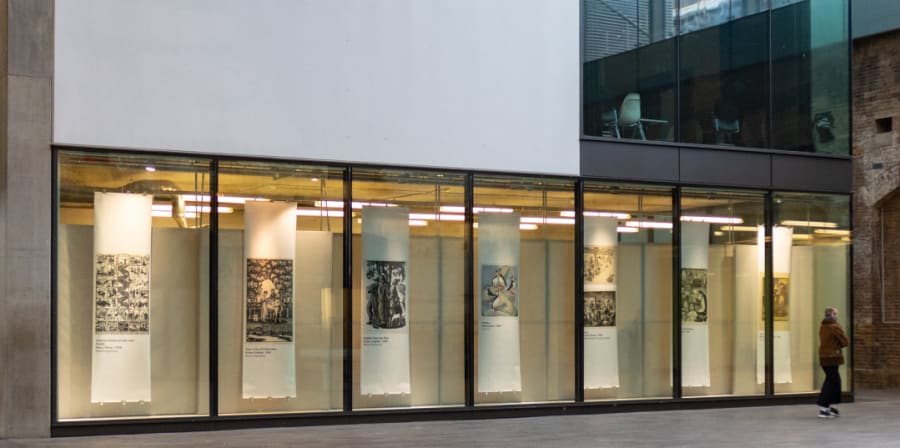 A Studio of One's Own – the Central School Story
11–27 January 2023
An exhibition by the Museum & Study Collection exploring the history of women printmakers in response to Print and Prejudice at the V&A.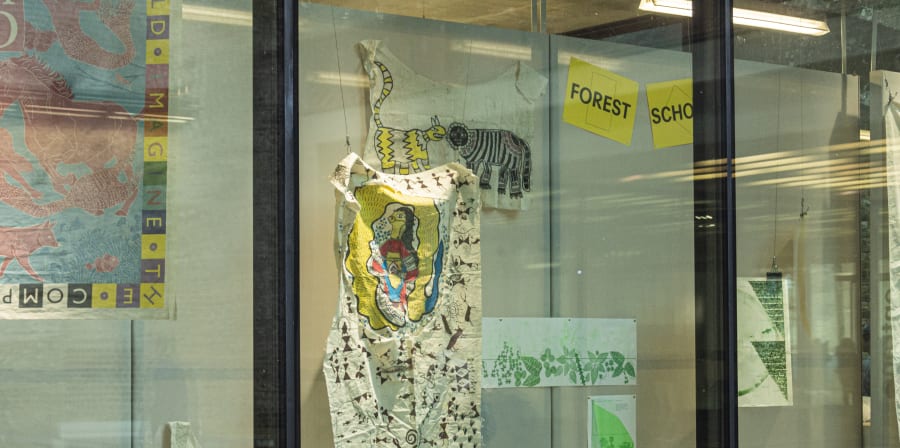 Schools of Schools
9–20 March 2023
School of Schools was a student-led exhibition by MArch Architecture year one students to showcase the outcomes of their first term. Sstudents were tasked with designing a 'school' that has a close relationship to land and the issues of climate and social justice it raises. This ranged from access to spaces for countercultures, to land governance or urban renewal.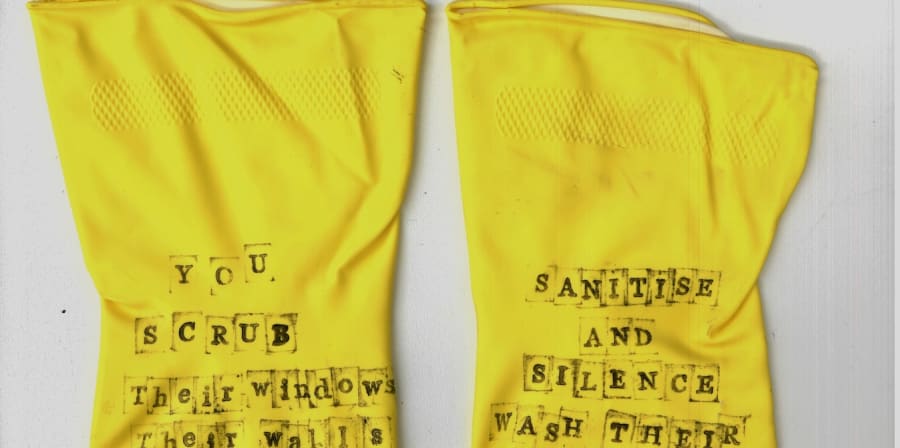 Mundane Mondays
14–23 March 2023
BA Fine Art XD students showcased Mundane Mondays as part of their Reclaim the Mundane series. Existing to take art into the forbidden and uncanny spaces of the corporate and the commercial. As a collective, questioning what items and lifestyles should be revered as art and culture.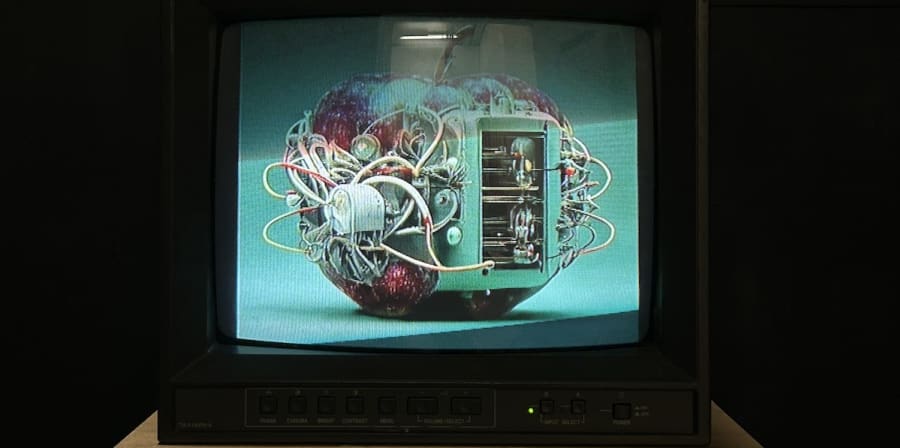 Slicing the apple
20–28 April 2023
Slicing the Apple was a response by BA Fine Art Year 2 of research into the apple, in partnership with the Museum of Cider, Herefordshire and their Apples & People website.
Modern Art Medals: Making History in 30 Years
29 March - 14 May
This exhibition highlighted a selection of the medals entered in the 2023 competition from colleges across the UK as well as a guest university from Pforzheim in Germany. The display included a collection of medals from our Museum & Study Collection archive, spanning the past 30 years.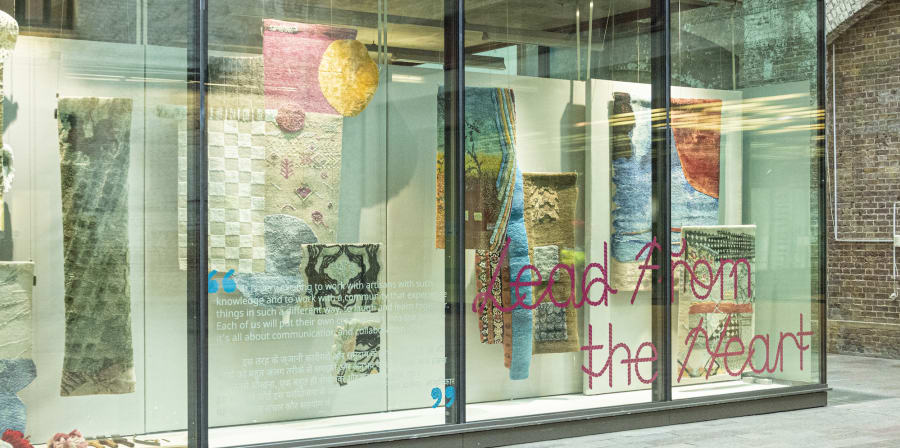 LEAD from the heart
29 March - 15 May
Jaipur Rugs Foundation x Central Saint Martins presented LEAD from the heart. This Window exhibition showcased handcrafted contemporary rugs co-designed by 24 artisan weavers from Jaipur Rugs Foundation and 24 Weave students from the BA Textile Design at Central Saint Martins.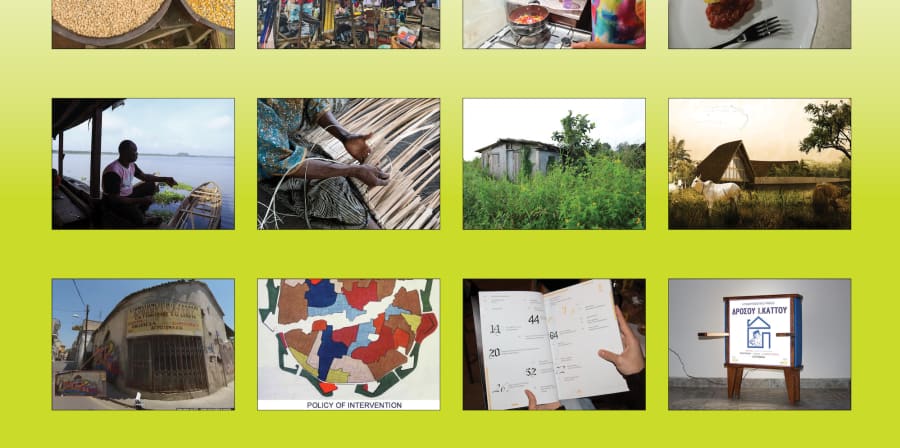 The Space Between Us
18 July - 6 August
The Space Between Us revealed the journey in establishing a creative practice post-academia. A team of four MArch Graduate Teaching Assistants: Mariam Aslam, Antoinette Oni, Alexandros Xenophontos and Marda Zenawi explored the spaces they've held for themselves and others through their intercontinental work. Showcasing their process and the challenges of establishing alternative and critical spatial practices.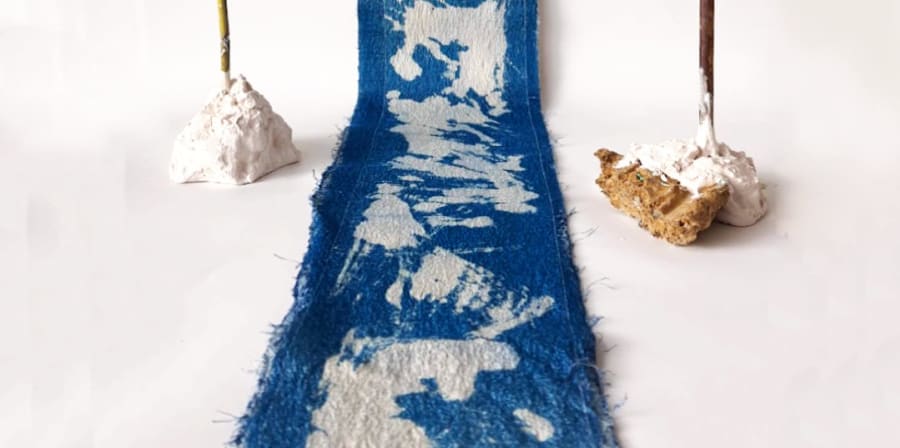 Stories to Tell: Through Our Textiles
19 July - 17 August
Arts SU South Asian Heritage Month first began in 2020 and runs 18 July - 17 August every year. This exhibition celebrated our students of South Asian heritage by showcasing their stories through their work inspired by and rethinking their cultural history around fabric, clothing, jewellery and body art.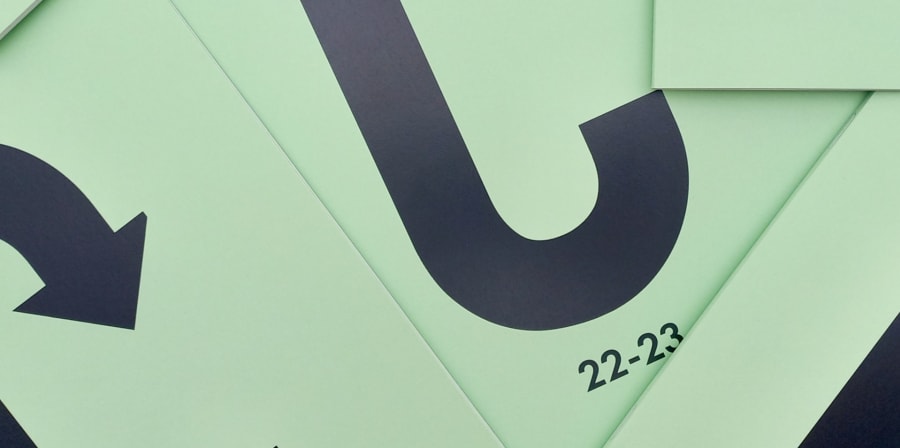 Changemakers
13 July - 6 September
CSM Changemakers are a group of students employed to work in partnership with programme and course teams at the College. This exhibition highlighted some of the positive changes initiated by CSM Changemakers since 2022.