Our relationship with the planet's resources calls for urgent and lasting change. If the global population reaches 9.6 billion by 2050, the equivalent of almost three planets with be required to sustain current lifestyles.
Artists and designers are uniquely placed to meet these challenges. All forms of creative practice combine the ability to imagine new futures with the means to deliver them. Our work isn't defined simply by what we produce, but what comes before and after – how those things are made and how they are used.
We understand that the world is shaped through creative action.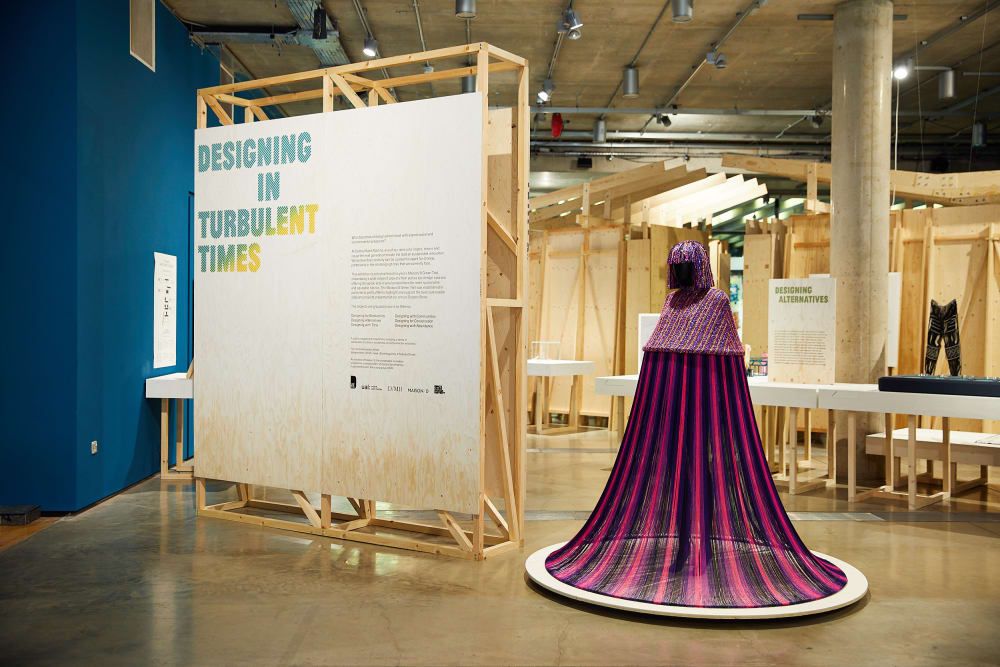 Maison/0 is a cross-College incubator of creative-led sustainable innovation set up as part of the CSM LVMH Partnership. Our aim is to inspire, inform and equip the next generation of creative talents to address socio-environmental challenges.

Find out more
Sustainability stories
Class of 2020: Waste at Work

From unwanted food to industrial byproducts, we are producing waste at an alarming rate. Many of our graduating students are rethinking waste as raw material and here, we speak to just a few of them.

Class of 2020: Mia Karren

Graduating from BA Textile Design, Mia Karren shares her experience living in an isolated Airstream caravan with no running water and making her own tools for her final project exploring the meaning of shelter.

Class of 2020: Nature Speaks

As the climate emergency emphasises just how dysfunctional our collective relationship with nature truly is, we take a look at graduating work – spanning from a biocomputer to a gull costume – that gives nature a voice.

Class of 2020: Jahnavi Inniss

Graduating from BA Graphic Communication Design, Jahnavi Inniss talks to us about her final project, a quilt and online directory highlighting the contributions of Black Britons to British history.
College projects
Plural Futures

A series of co-design workshops questioning existing practices and imagine future possibilities

Fundamentals

An annual series of public debates chaired by Oliver Wainwright for the Spatial Practices programme
MAKE @ Story Garden

A public space for creative collaboration with, and by, the local community

Alternative Futures

Organised by the Culture and Enterprise programme, exploring what ethical circular practice looks like, and how it might change our relationship to objects, people and ourselves

Swarovski Conscious Design Hub

A lasting, free resource for designers championing creativity and collaboration as a driving force for sustainable development, delivered in partnership with the Jewellery, Textiles and Materials programme
Sustainability at UAL
Green League success

UAL jumps 25 places to 19th in the UK's Green League ranking universities by ethical and environmental criteria