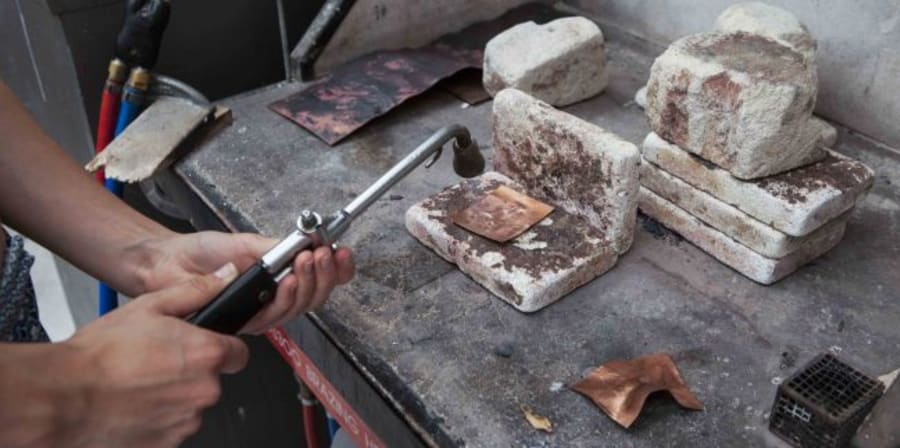 Casting workshop
The Casting workshop is focused on mould making, casting and object making in plaster, clay, resin and other materials. Our workshop is used primarily by Foundation students and students on MA Fine Art and MA Art and Science courses.
We have heaters for wax and Vinamold moulding compound and a resin de-gasser, as well as hand tools used for mould and model making.
In this space students can make moulds of objects, cast from moulds in various materials or make unique sculptural or designed objects from selected materials. Students have previously produced body part casts, slip moulds for ceramics, coloured cement structures and a variety of unique sculptural objects.
Metal workshop
The Metal workshop is for light metalwork and jewellery. Larger work can be done outside in the Sculpture yard, including MIG welding.
Inside there are Spot welders, pillar drills, guillotines, gas torches and a bandsaw as well as a large selection of hand and power tools for fabrication, forming and finishing of metal sheet and rod.
We generally work with and supply steel, aluminium, copper and brass and usually have lots of off-cuts for small work and test pieces.
This is a popular facility for students from all areas as armatures and brackets for supporting work can be made, as well as finished pieces.