Our exhibitions explore the Museum's collections and show them in a new light.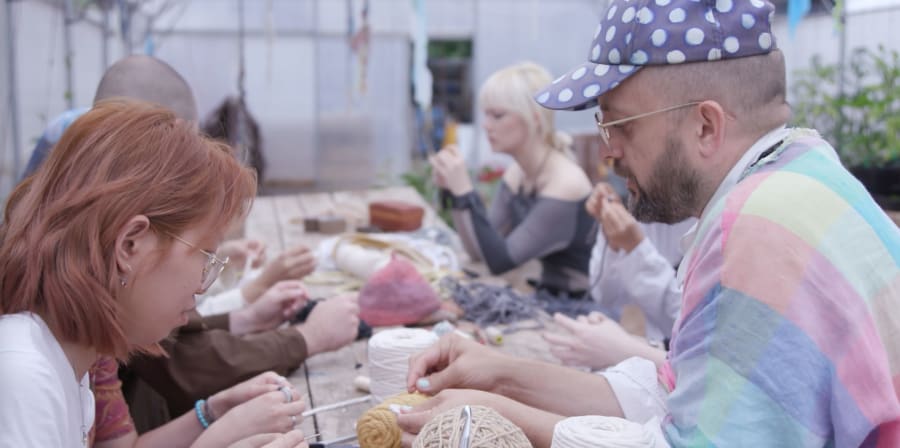 Interwoven: Neurodiversity and the Creative Mind
16 September - 6 November 2023
Interwoven, Neurodiversity and the Creative Mind is a project that explores the links between creative process and neurodiverse minds and how those two things interlink.
In July, artist Christopher Kelly hosted a 3-day workshop for Central Saint Martin students. Teaching crafted making techniques through a neurodiverse lens, students used traditional methods found in crochet and coiling, experimenting with making sculptural forms using intentionally sourced or discarded materials.
Showing in the CSM Museum Window Gallery and featuring the workshop outcomes alongside a curated selection of objects from the museum archive created by neurodiverse artists, the Interwoven exhibition merges the intricate facets of neurodiversity with the craftsmanship of artistry.
Works on show include instinctively formed textile sculptures of various scales and materials by each participant. The sculptures respond to the vulnerabilities and metaphorical masks worn by those with neurodiversity.
Funded by the CSM Creativity in Action Fund