Open days at Central Saint Martins
In response to the spread of the Coronavirus, our postgraduate open day presentations will now be delivered online instead of in the Granary Square building. Please see individual open day pages for details.
Our specialist open days give you the opportunity to visit the College, meet staff and gain in-depth information on our courses, teaching and student life. You will also be able to ask questions about the course, the facilities and get a taste of the creative atmosphere at Central Saint Martins.
If there are no open days for your chosen level of study currently available or you're unable to attend, please visit our Facilities section to take virtual tours of much of Central Saint Martins.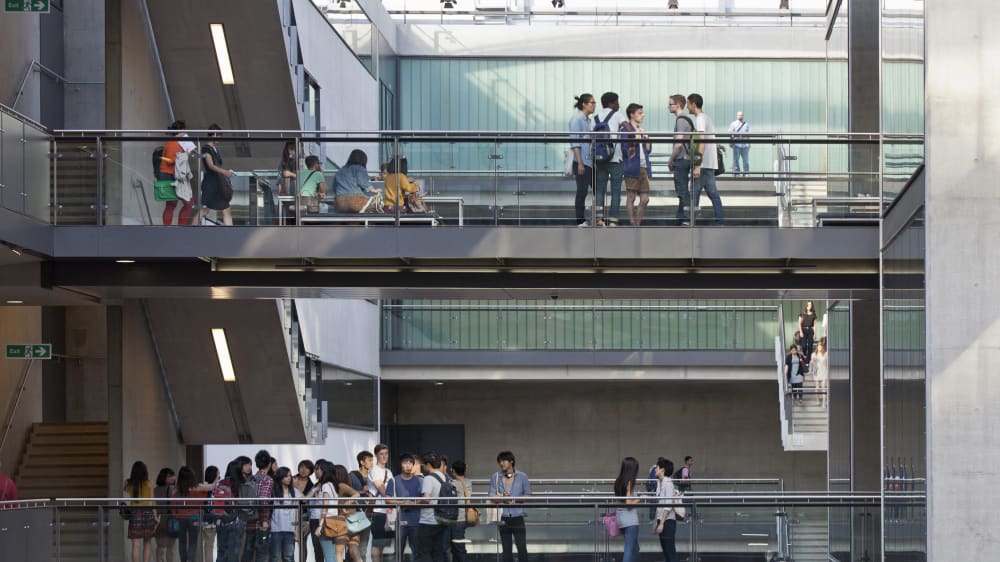 This is an opportunity to look around and find out more about Central Saint Martins. Please note that this is not an open day and you will not be able to meet or speak to Course Leaders on the tour, please see our course specific open days instead.
King's Cross
Central Saint Martins
Granary Building
1 Granary Square
King's Cross
N1C 4AA
Public transport
For detailed travel information and to plan your journey around London, please visit the Transport for London Website.
Buses: 10, 17, 30, 45, 59, 63, 73, 91, 205, 214, 259, 390, 476
Underground: The nearest underground station is King's Cross, take the Regent's Canal exit. Turn right outside the exit to join King's Boulevard, a pedestrian route going north. Cross over the road at the top of the Boulevard and you will see the Granary building ahead.
To get to King's Cross from Archway catch the 17 or 390 bus.
Disabled access
Please note there are no general parking facilities at our sites, but there are some spaces available for blue badge holders. To find out more about these facilities and further assistance with all access issues please phone the site Facilities Manager on 07713 087179 or email j.lawley@arts.ac.uk.
Full access and route guides to the King's Cross site is available on AccessAble.
Take a virtual tour of the King's Cross campus