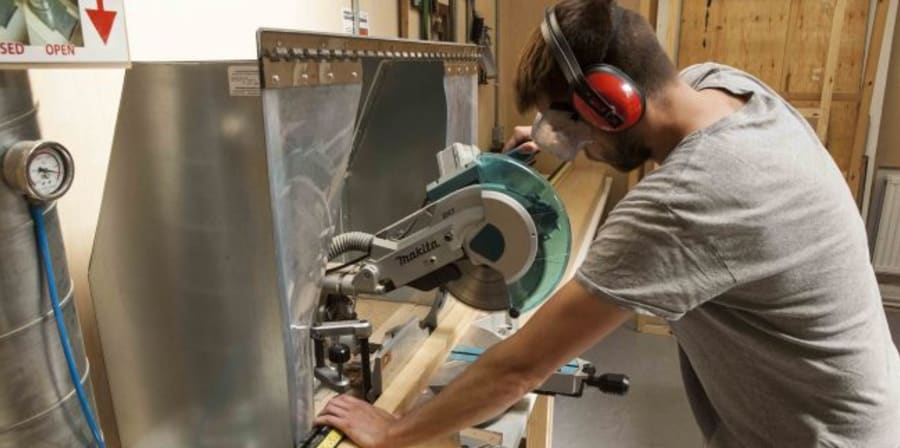 From course projects to degree show pieces, the wood workshop is focused on realising student's ideas and helping them to produce them.
In terms of equipment we have Bandsaws, a tablesaw, chopsaw, sanders and pillar drills. We also have a comprehensive range of power tools and hand tools. In this space students can learn most aspects of working with wood. Students have previously worked on stretcher making, sculpture, product machetes and large-scale constructions.
Adjoining the wood workshop is the Plastics workshop, which offers equipment to cut plastic and various ways to shape and construct plastic. Vacuum Forming is also available and a wide range of materials are stocked.
The workshops are open to all Foundation students and MA Fine Art and MA Art and Science.