This element of the partnership focuses on prototyping regenerative luxury through design research across disciplines. This new strand incorporates projects, exhibitions and publications working closely with the LVMH Environment team and LIFE 360, the LVMH environment strategy.
Rewilding textiles
Design for a regenerative epoch
View Rewilding Textiles [PDF, 7.4mb]
Developed for the Future Fabrics Expo, London 2022.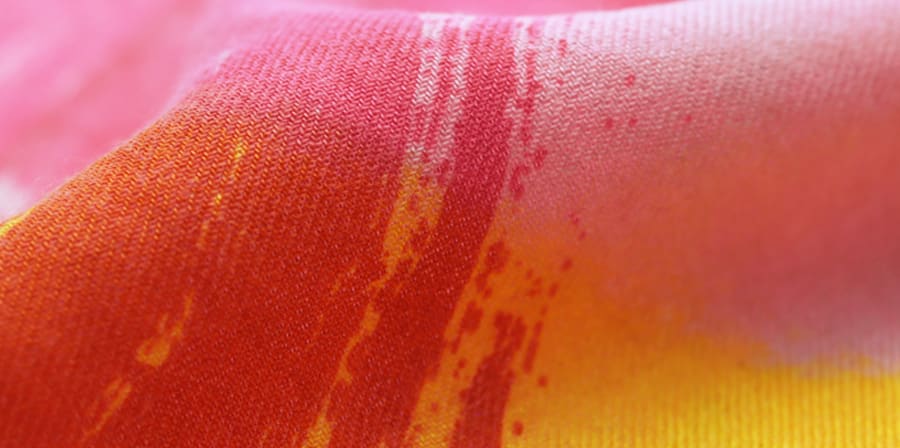 A research project in three parts:
1) Prototyping a bio-based colour palette for a post-petrol textile system:
The majority of our global textile production relies on synthetic dyes that are derived from crude oil, a high carbon dioxide-emitting industry, and have a toxic impact on aquatic life and local ecosystems. We want to imagine a future textile industry not dependent on petro-chemicals. Traditional natural dyes do not offer a viable alternative at global scale in part because of the large quantity of plants that would need to be grown, and compete with arable land for food production, in part because some conventional natural dye recipes rely on the use of toxic heavy metals to be fixed on the fibres. Today we are witnessing the emergence of new possibilities with bacterial, algae and food waste dyes that support a bio-circular system. Could we align a colouring textile system with regenerative principles? What are the challenges, limitations and opportunities offered when intersecting with these bio-based processes? And what are their sustainable impacts?
Our key objective for this project was to explore the intersection of bio-based and bio-circular colouring processes to establish the potential of these techniques when combined together. We have developed protocols to intersect the use of bacterial dyes with algae and food waste dyes, a process that has not been accomplished to date. Each of these colouring techniques is currently limited in terms of colour range. Our aim was to establish their potential so as to expand their colour palette when intertwined together.
There are key advantages to using these bio-based processes: bacterial dyes do not require the use of mordants and work on all fibre types. Algae pigments and food waste dyes and derived from the food industry waste stream, and offer a bio-circular approach to textile colouring. In our collection we have used naturally occurring tannins (such as pomegranate skin) to mordant fabrics and have not used any toxic metal salts.
The Detox Sequins are produced by CQ studio and are biofabricated out of a filtration process that cleans our textile dye waste water whether dyeing with bacteria, algae or food waste. By combining these bio-based colouring process together we have developed new knowledge for bio-based textile printing.
The design concept is informed by biophony, a process for assessing biodiversity levels by recording the sound generated by all species present in an ecosystem. The final print and knit collection is derived from sound map drawings and patterns informed by biodiversity data.
Rewilding Textiles Design Team:
Creative Direction: Carole Collet
Senior Designers: Ruth Lloyd and Cassie Quinn
Colour and Design Consultants: Rebecca Hoyes and Jo Pierce from Colour/Matter
Junior Designers: Tilda Fuller and Silvia Acién Parrilla
Friendly Wool, Chargeur (regenerative wool and wool-silk); Huston Textiles (Climate Beneficial Wool), The Woolist (wool, wool-soy, wool-nettle); Fibras Del Viento, Samil, WTB (mohair), Söktaş (regenerative cotton), Nettle Circle and Himalayan Biotrade (regenerative nettle and organic cotton-nettle), and Cocccon (regenerative silk).
We also want to thank Colorifix for providing bacterial dyes, Living Ink and the Culture Collection of Algae and Protozoa (CCAP) for supplying algae-based inks.
2) Celebrate regenerative farmers:
With this collection we have worked with regenerative textiles so as to celebrate farmers and suppliers who have made the just and bold transition to regenerative agriculture. In collaboration with the Sustainable Angle and the LVMH environment team, we have sourced a range of fabrics and yarns grown in regenerative systems or designed to foster our genetic biodiverse heritage. These extraordinary materials are grown using ancestral, indigenous and contemporary techniques that actively restore our biodiversity as well as draw down atmospheric carbon.
3) Foster a transition to regenerative textile design:
And finally, Maison/0 has created a publication for designers who want to engage with the regenerative textile movement and gain an understanding of their own creative agency to transform the textile and fashion industry. This publication was developed with the MA Fashion Communication course at Central Saint Martins UAL as an entry point into the landscape of regenerative textile design. It features a series of short articles, interviews and toolkits. We hope this publication will encourage and support designers to proactively transition to a nature-positive and regenerative fashion system.
Designing in Turbulent Times exhibition film, London Design Festival 2019