Improve your business' productivity and industry position through a Knowledge Transfer Partnership with our community of creative experts.
Knowledge Transfer Partnerships (KTP) enable businesses to tap into vital academic expertise through undertaking work with a partner university. A graduate is employed to carry out a strategic project under the guidance of expert academics, and up to 67% of the project costs are government-funded.
"This project was transformational for FreshBritain… [It] has enabled us to remain at the forefront of our industry."
Sophie Phillips PhD, Co-Founder FreshBritain
What is a KTP?
A Knowledge Transfer Partnership (KTP) with Central Saint Martins is a government-funded collaboration that engages College expertise in order to address a key business need. A recent graduate is employed, under the mentorship of key academics, to support your business in making a strategic step-change that increases your competitive advantage in the marketplace.
How does it work?
Businesses make a financial contribution which is matched by an Innovate UK grant. For this, the company will receive a full time, member of staff and the ongoing support of 2 academics with relevant expertise to help guide progress. Our expert academics and talented graduates can help your business to develop a product or service that addresses a key business need.
How will my business benefit?
Promote your competitiveness and productivity by accessing new skills and knowledge
Boost your pre-tax profits
Two new jobs will be created
Skills of existing staff will improve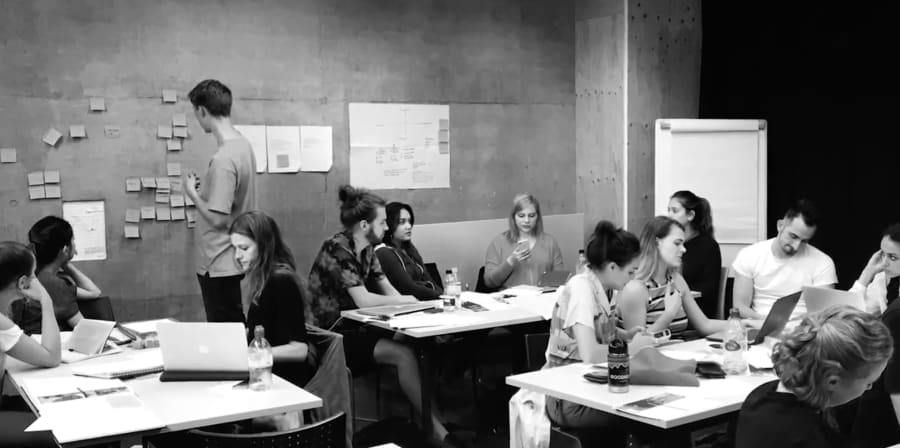 FreshBritain
FreshBritain's business is the creation of brand vision solutions for clients.
The brief for this 18 month KTP was to increase the agency's capacity, making efficiency gains within the brand meaning process through the development of new digital knowledge capture and information visualisation tools. The KTP Associate successfully articulated and systematised the brand strategy methodology, which resulted in the new FreshBritain Process Programme. The introduction of digital tools into the process enabled substantial efficiencies to be gained.
The KTP made a tangible contribution to FreshBritain's strategy by refining its critical difference (USP) in the marketplace and setting the basis for a digital platform brand strategy. It also helped refine its brand process and identified the opportunity to develop a tiered set of brand strategy products.
Central Saint Martins also benefitted from the KTP by developing a stronger awareness of brand strategy as a discipline, which will feed into the development of a new BA pathway.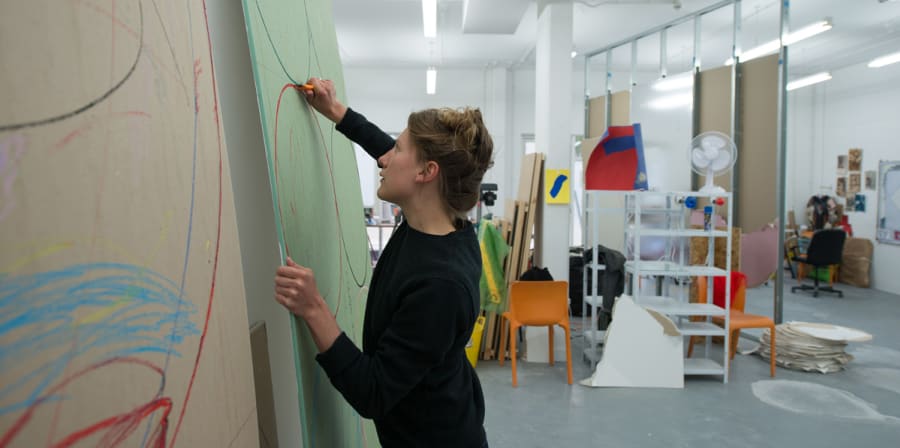 Acme Studios
Acme Studios is the leading studio development organisation in England and is increasingly involved in the development of new purpose-built artists' studios. The brand completed a two-year KTP with Central Saint Martins to review the changing role of the artist's studio within contemporary art practice and develop new design specifications as well as management protocols meeting artists' changing needs.
Driven by Acme and Central Saint Martins' common interests, the project enhanced and developed Acme's activities through the creation and deployment of an established resource of rigorous, specific and detailed research. Current studio provision was reviewed through an extensive programme of studio visits and interviews, developments in contemporary art and new technologies were assessed in relation to the role of the studio and new design performance specifications and methodologies were developed and tested with current studio users.
The KTP resulted in a wide range of beneficial outcomes for Acme Studios, including:
an authoritative model of the function of the artist's studio and a template for future design, provision and management
the development of a two-year tenant survey allowing Acme to capture feedback and test revised specifications on an ongoing basis
the realignment of Acme's strategy along with enhanced brand image and expertise which helped to secure two major business opportunities
It also contributed to forge a long-term, fruitful relationship between the partners, leading to further opportunities:
Introduction of the subject of 'the studio' into the various strands of the curriculum at Central Saint Martins
Acme and Central Saint Martin planned to jointly test and develop a new model of provision specifically available to the College's recent graduates
The KTP Associate was hired by Acme for a further year after the project to provide advice and support on the areas of work associated with the KTP's dissemination and legacy.