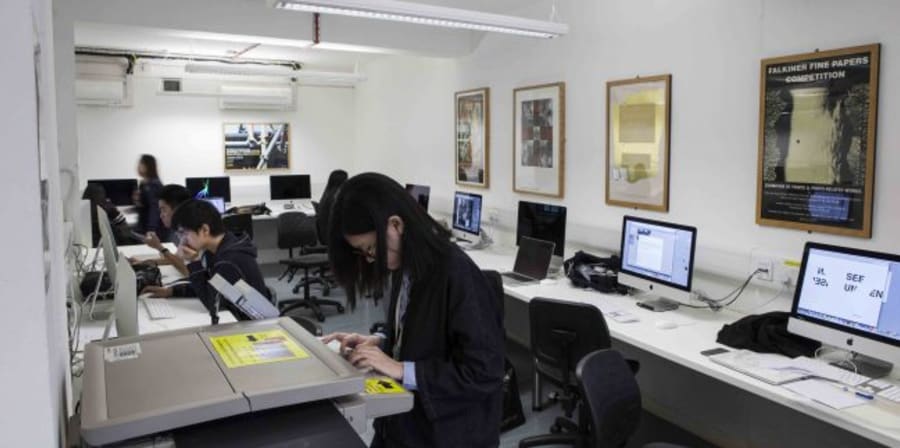 The Digital Media Workshop is an open-access computer area that provides all students with a space to work on their digital projects, as well as offering taught sessions across a range of different technical disciplines.
Across two rooms we have 45 powerful 21.5-inch Apple iMac computers as well as printing, copying and scanning facilities. In addition to essentials such as Microsoft Office, we offer students access to a range of software that includes Adobe Photoshop, InDesign, Illustrator, After Effects, Premiere Pro, Blender and Sketch-Up Pro.
During core hours the workshop is staffed by a technician who is on hand to offer students expert technical guidance and one-to-one support with their digital project.