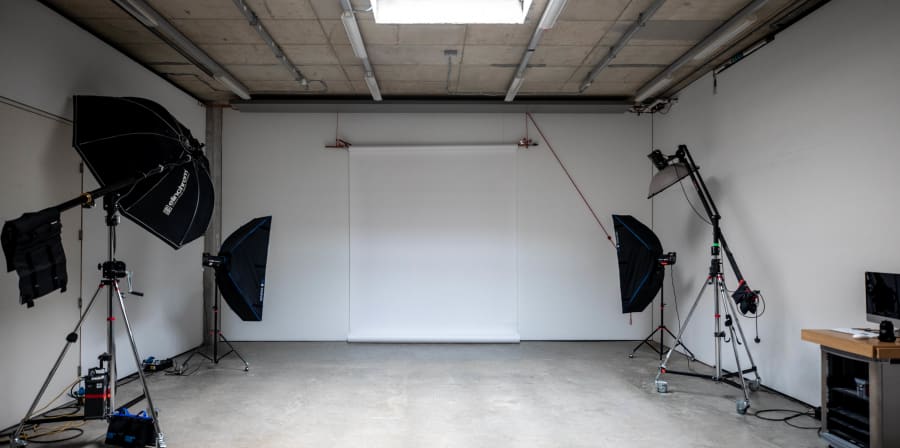 The photography studios at CSM started out in a small 10ft by 10ft dank room in the basement of Charing Cross Road over forty years ago. The current photography workshop comprises photographic studios, a darkroom for B&W printing and processing and digital scanning/retouching facilities. Students can use the studios to photograph work they have made or to make photographic works; these can range from photographing very small objects on the light tables to a full fashion shoot.
There are three advanced booking studios that are available to book for a morning or afternoon shoot, two still-life tables and a portrait studio available for booking on the day for one-hour sessions. There are also two copy stands for shooting flat artwork from A5 to A0 and a 3D capture facility.
The Photography team are always available help students set up the lighting and answer any questions about the studio or a shoot. All students are welcome to visit us to view our facilities.
Attention current students
To find key information and guidance for you to make the most of this workshop - visit the Moodle web page (you'll need to use your UAL email to log in).