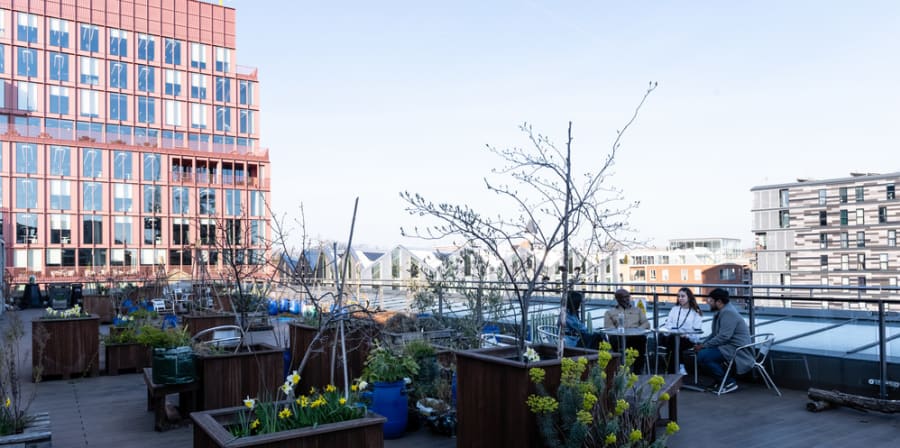 The roof terrace is an outdoor space with a garden maintained by the Green Roof Society, and a dye garden where plants are grown to extract natural dyes for use in our print and dye studio. We occasionally host events on the terrace, and students can also use the space to relax and enjoy the view. The roof terrace is open to students at selected times throughout the year, weather permitting. Please refer to the opening hours on the door.
When using the space, please follow the following guidelines to ensure your safety and the safety of others.
Roof terrace guidelines
Do not go beyond the handrail barriers.
Please take any rubbish away with you.
This is strictly a no smoking area.
Please take care when using the terrace in wet weather, as the decking may get slippery. In adverse weather conditions the terrace may be closed.
Please respect our neighbours, and do not use speakers on the terrace.
Due to the height of the terrace, no ball games are allowed.
Please don't bring furniture from inside the college out onto the terrace, as it will not be weatherproof.
Please respect the plants and trees on the terrace, which are maintained by students and staff.