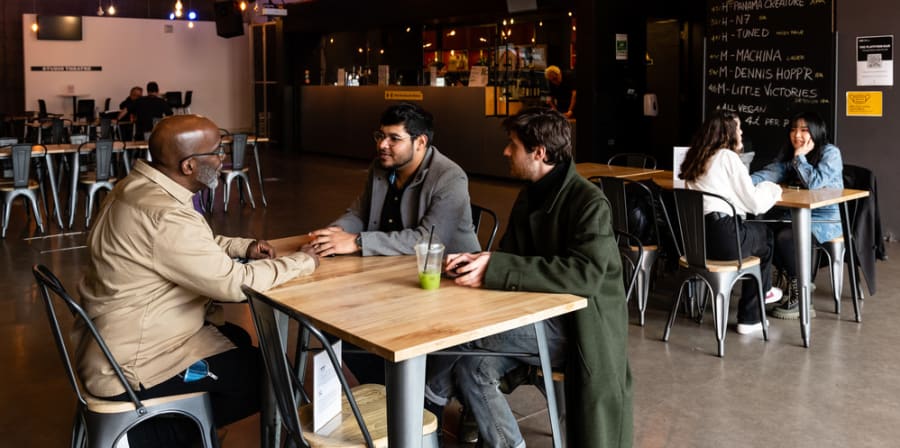 Students, staff and the general public are all welcome in the Platform Bar.
With the Platform Theatre and Studio entrances located in the bar, you will find it to be a bustling place before performances and a dynamic space for scheduled events and bookings. The industrial architecture and adaptable lighting in the Platform Bar allows for a versatile atmosphere, making it a great place to celebrate, meet for a quick catch up, or to get settled in for the evening.
We work with local breweries Hammerton and Mondo to ensure you have a great range of draft beers and our wine list has been carefully curated so that there's something for everyone. Our bar team are friendly and our prices are reasonable, so why not pop in and pay us a visit?
If you wish to reserve a table or have a booking enquiry, please email hospitality@csm.arts.ac.uk