Take a look at the exhibitions that took place in Central Saint Martins' Window Galleries throughout 2020.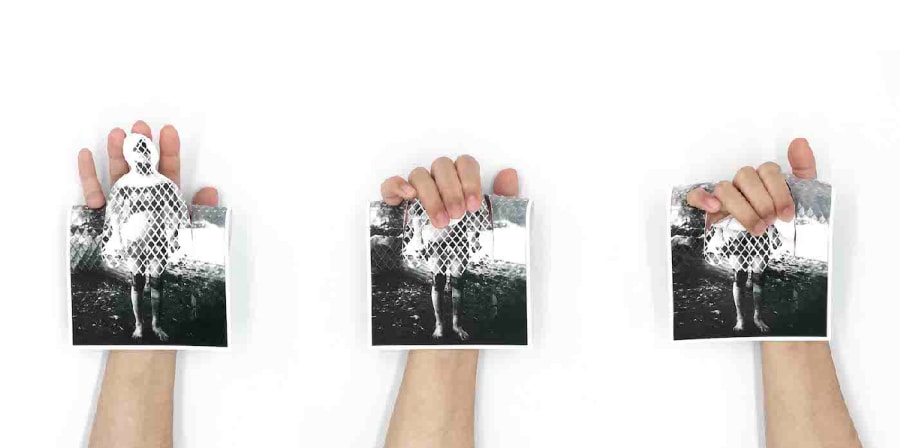 Postcards from the Edges
2 November 2020 – 4 January 2021
Artists and jewellers from South America and BA Jewellery Design students were each given a postcard from the other side of the world. Each postcard, depicting an image of someone wearing something, was transformed into something to wear. Organised by Caroline Broadhead, artist and former Programme Leader for Jewellery, Textiles and Materials.