Take a look at the exhibitions that took place in Central Saint Martins' Window Galleries throughout 2020.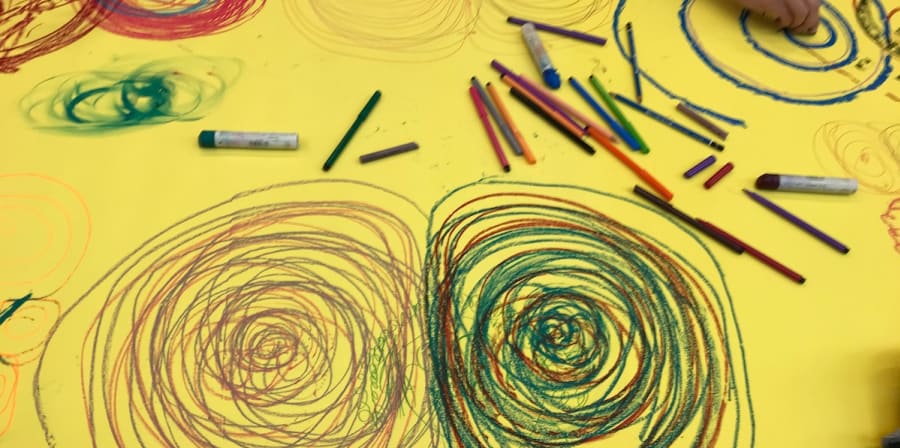 Patterns of Perception
4 March – 24 April
Patterns of Perception was a collaborative project between a group of individuals with Parkinson's, Central Saint Martins, English National Ballet, University College London and artist Ruairiadh O'Connell. In 2019 a series of workshops ranging from textiles to dance and art took place to explore and understand the experiences and perceptions related to Parkinson's. The aim was to find better ways of explaining, to a broader audience, what it means to live with Parkinson's disease.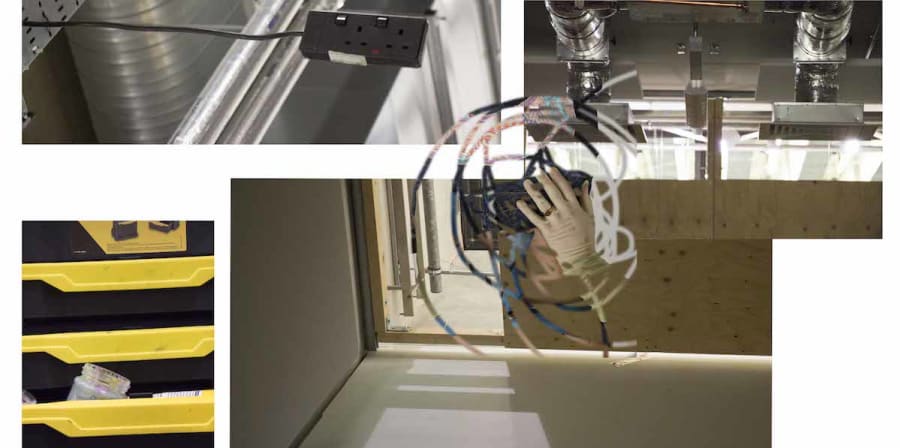 eXposeD: a look behind the wall
2 – 17 March 2020
eXposeD: a look behind the wall showcased the ongoing work of BA Fine Art XD students. The XD pathway is cross-disciplinary with a focus on socially engaged artwork. With the studio situated behind the Windows Galleries, this exhibition removed the barrier of the wall bringing students' work into public view. Curated by: Izzie Jobbins, Lolita Stégmár, Lily Hudson, Martha Armitage, Sophia Kelly-Keegan, Ciara Brown and Issy Kinsella.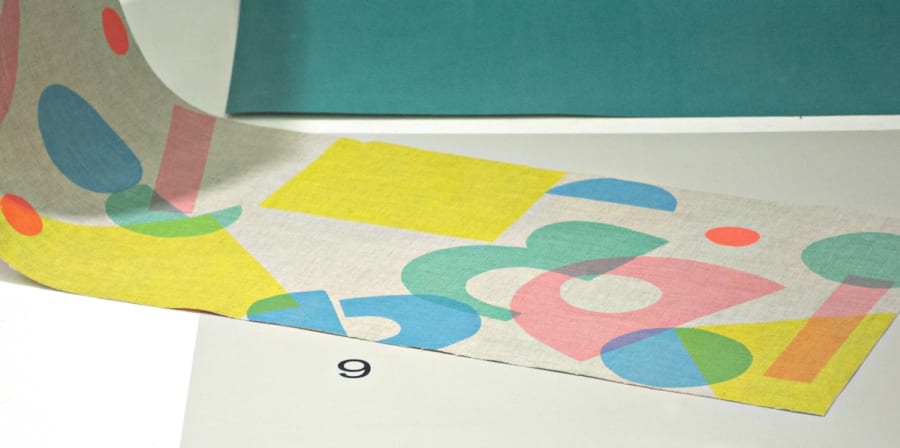 TEN
15 January – 27 February 2020
TEN is a celebration of the BA Textile Design course at Central Saint Martins and the creative journeys of 13 alumni who graduated from the course 10 years ago. The exhibition also marks 10 years of Anne Marr at the helm as course leader, who has now stepped into the role of Programme Director of the Textiles, Materials and Jewellery programme. The exhibition will be held in the Window Galleries at the Kings Cross campus of Central Saint Martins and accompanied by a digital exhibition online.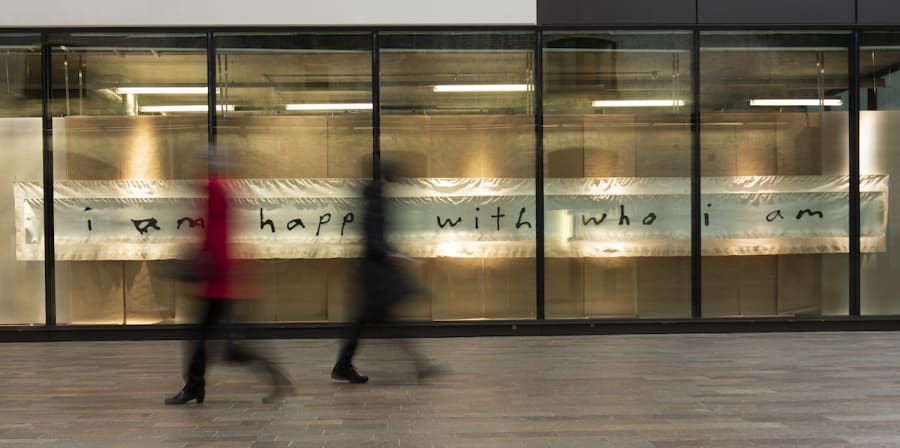 The Big White Wall: Affirmations
6 January – 27 February 2020
A text-based artwork by current BA Fine Art student Lewis Buttery, Affirmations explores the power of words to influence thoughts and mood. Previous incarnations have appeared in Hackney and Peckham and with this 2020 incarnation Buttery continues to examine the changing impact of different spaces and contexts on the site-specific artwork.
The Big White Wall Project, generously supported by Liquitex and Cass Art, creates a unique opportunity for Central Saint Martins students to propose and realise a temporary artwork in the College's public exhibition windows. Read our interview with Lewis on his project.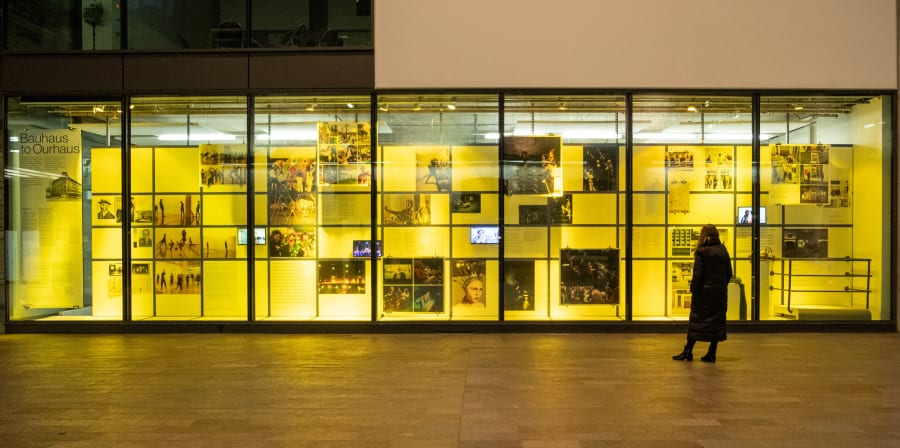 Bauhaus to Ourhaus
9 December 2019 – 10 January 2020
With a particular focus on the historical relationship between Central Saint Martins and the Bauhaus, this Windows exhibition documents the projects that unfolded at the College over 2020. It also showcases archive material from the Central Saint Martins Museum and Study Collection which illuminates the working relationship between founding head of the Central School of Arts and Crafts William Richard Lethaby and Hermann Muthesius – a German architect who was a major influence on the beginnings of the Bauhaus.
Massimo Cappella Studio and Extra&Ordinary Design
26 November 2019 – 10 January 2020
Extra&ordinary Design is a London-based design studio focusing on domestic and commercial spaces. It produces decorative objects which transform our ordinary environments into the extraordinary. All objects are designed and made in the studio in North London.
Extra&ordinary Design and the Massimo Cappella Studio were founded by Central Saint Martins graduates Hyunhee Hwang and Massimo Cappella.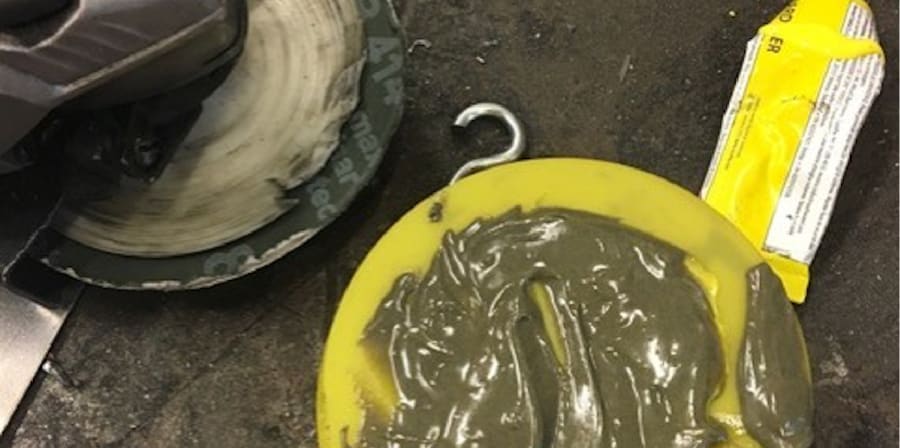 Ideas, Chaos and Process
18 November 2019 – 10 January 2020
… or what goes on behind the scenes
Trial and error are key to the production of artworks. Initial ideas can grow out of anything, but the subsequent chaos, skill development and artistic process – however defined – allow these ideas to become something tangible. This installation reveals a behind-the-scenes view of this journey. It highlights the necessary dead ends and mistakes in the contrasting practices of three recent Central Saint Martins BA Fine Art graduates.
Installation by Central Saint Martins BA Fine Art alumni: Jennifer Elvidge, Harriette Meynell, Mikki Nordman