Take a look at the exhibitions that took place in Central Saint Martins' Window Galleries throughout 2020.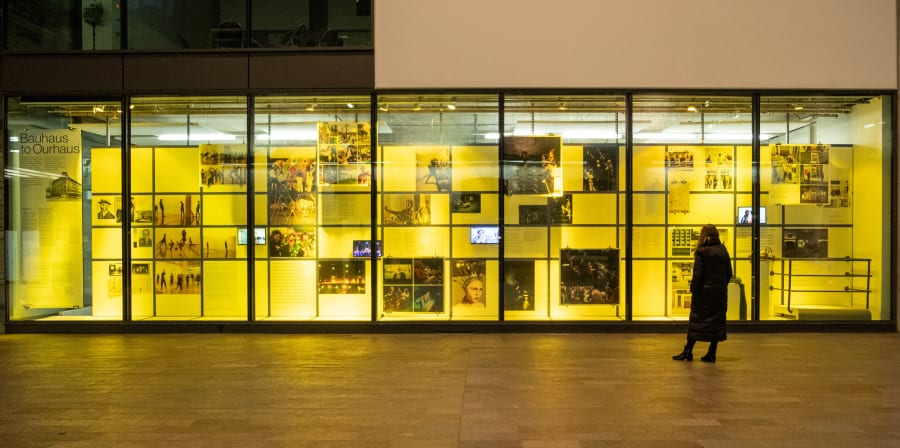 Bauhaus to Ourhaus
9 December 2019 – 10 January 2020
2019 marks the centenary of the founding of German school of art and design the Bauhaus. All year at Central Saint Martins and Camberwell College of Arts, through a range of events, projects and teaching activity, staff and students have been exploring the legacy of the influential school. This activity culminated in OurHaus – a week-long festival across the two Colleges which critically re-imagined ideas of the Bauhaus for our times.
With a particular focus on the historical relationship between Central Saint Martins and the Bauhaus, this Windows exhibition documents the projects that have unfolded at the College over the past year. It also showcases archive material from the Central Saint Martins Museum and Study Collection which illuminates the working relationship between founding head of the Central School of Arts and Crafts William Richard Lethaby and Hermann Muthesius – a German architect who was a major influence on the beginnings of the Bauhaus.
Massimo Cappella Studio and Extra&Ordinary Design
26 November 2019 – 10 January 2020
Extra&ordinary Design is a London-based design studio focusing on domestic and commercial spaces. It produces decorative objects which transform our ordinary environments into the extraordinary. All objects are designed and made in the studio in North London.
Extra&ordinary Design and the Massimo Cappella Studio were founded by Central Saint Martins graduates Hyunhee Hwang and Massimo Cappella.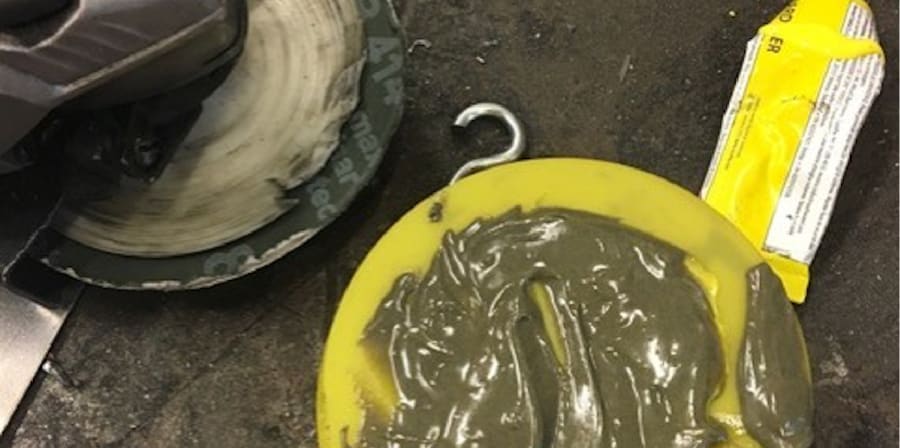 Ideas, Chaos and Process
18 November 2019 – 10 January 2020
… or what goes on behind the scenes
Trial and error are key to the production of artworks. Initial ideas can grow out of anything, but the subsequent chaos, skill development and artistic process – however defined – allow these ideas to become something tangible. This installation reveals a behind-the-scenes view of this journey. It highlights the necessary dead ends and mistakes in the contrasting practices of three recent Central Saint Martins BA Fine Art graduates.
From gathering piles of site-specific ephemera to maquette-building in the College's workshops, researching, editing and making numerous trips to the library, the work finally starts to take shape. Whether it be physical or virtual, the artistic process is often slow, painful and chaotic when looked at from the outside – or through the window.
Installation by Central Saint Martins BA Fine Art alumni: Jennifer Elvidge, Harriette Meynell, Mikki Nordman