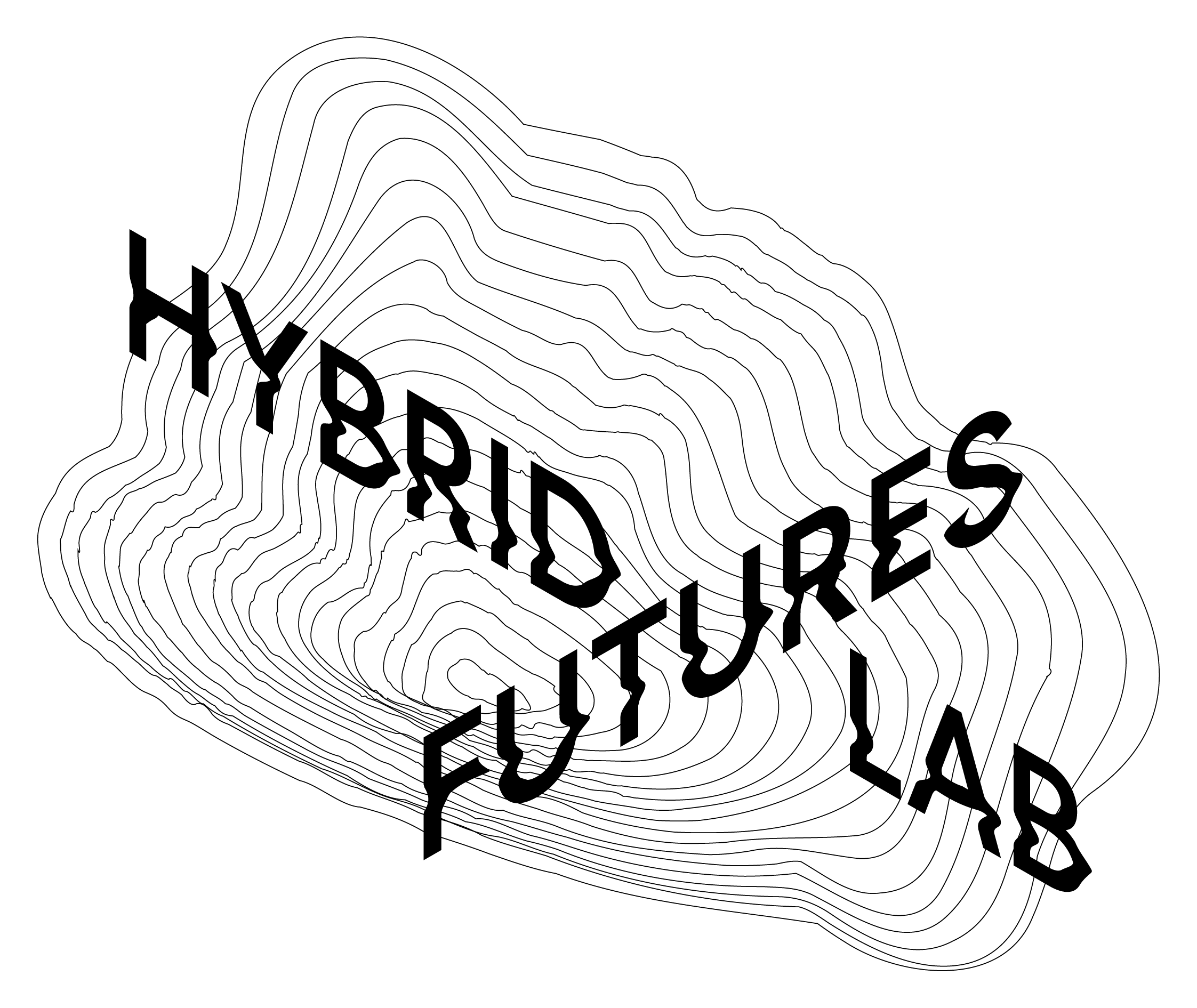 The Hybrid Futures Lab is a transdisciplinary research initiative at the intersection of philosophy, technology and design. Informed by an ethos of transversality, it is a space for thinkers, practitioners, designers, artists, and technologists to experiment with, give tangible form to, and contest potential futures through speculative-pragmatic interventions and research.
The Hybrid Futures Lab brings together ideas and practices from process philosophies and design studies to produce a critical inquiry on the impact of technologies on the planet. It is interested in developing bold strategies for re-imagining, prototyping and crafting techno-digital futures right here and right now, in the present.
As technologies modify our cognitive, social, perceptual, affective and environmental habitat, they raise unprecedented challenges, exacerbate existing issues, create new problems: digital governance, surveillance, and control; politics of extraction of resources both human (time, attention, labour) and non-human (raw minerals); injustice and exploitation on a global scale to feed digital economies; ethical questions around AI; asymmetrical access to digital resources.
The Hybrid Futures Lab aims to illuminate the impact of digital technologies on the human and the nonhuman by researching how ways of existing are transformed by machines.
Are you interested in learning more and working with us?
We are currently expanding our network and would like to hear from potential collaborators and project partners. Do get in touch if you wish to discuss ideas, projects and possible initiatives: hybridfutureslab@csm.arts.ac.uk.
Convenor: Dr Betti Marenko
Research Coordinator: Kaye Toland
Funded by: ISRF Independent Social Research Foundation
The project Hybrid Futures: Design Encounters With Critical Technology Literacy was funded by ISRF (Independent Social Research Foundation). Find out more about this ISRF award.