Swarovski Conscious Design Hub
Design as a driving force for sustainable development
The Swarovski Conscious Design Hub is the product of the brand's inaugural Conscious Design programme delivered in collaboration with Jewellery, Textiles and Materials programme at Central Saint Martins. It is intended to be a lasting, free resource for designers from across a range of disciplines and to champion the transformational power of education and collaboration.
Documenting the creative outcomes of the partnership, the Hub serves as an online platform which offers insight into sustainable design through case studies, lectures and other online resources.
Find out more about Swarovski and Central Saint Martins' longstanding partnership on our partnership webpage.
What is conscious design?
Conscious design means adopting principles of circularity and reappraising waste as a resource. It means inspiring future generations of talented craftspeople and business leaders to transform those principles into practice.
Swarovski works with established and emerging designers and design schools to catalyse change. Through their upcycled cyrstals programme the company gives a new life to unused, unsold, imperfect, lightly used and/or retired (out of programme) crystals by donating them for use in other projects. Over six million crystals have been donated by the company since the inception of its Upcycling Programme in 2015. Swarovski's unrivalled network of high-profile collaborators across fashion, jewellery, architecture and design gives them the influence to put sustainability at the heart of the creative process. You can discover more about the company's approaches to conscious design in Swarovski's Sustainability Reports.
For many years Swarovski has donated upcycled crystals to Central Saint Martins for use in student projects to support the next generation of designers in engaging in sustainable practice. Having previously partnered with BA Jewellery, in 2019 Swarovski extended its partnership to include the entire Jewellery, Textiles and Materials Programme at Central Saint Martins.
The conscious design toolkit
Find out more about conscious design and how you can use it.
Zoe Chutong Huang
BA Jewellery student Chutong discusses her project with artist and poet Wilson Oryema
Katie-May Boyd
MA Material Futures graduate Katie-May Boyd discusses her 'Foreign Garbage' project
Wilson Oryema
Artist and poet Wilson Oryema explains the importance of conscious design
Zoë Daley
BA Textiles student Zoë tells us about her project and approach to conscious design
Yasmin Everley
BA Jewellery student Yasmin talks about her project and approaches to conscious design
Conscious design panel discussion
Panel discussion with artist and poet Wilson Oryema, mining activist Dr Greg Valerio, Global VP for Corporate Sustainability and Social Responsibility at Swarovski Dax Lovegrove and MA Material Futures graduate Katie-May Boyd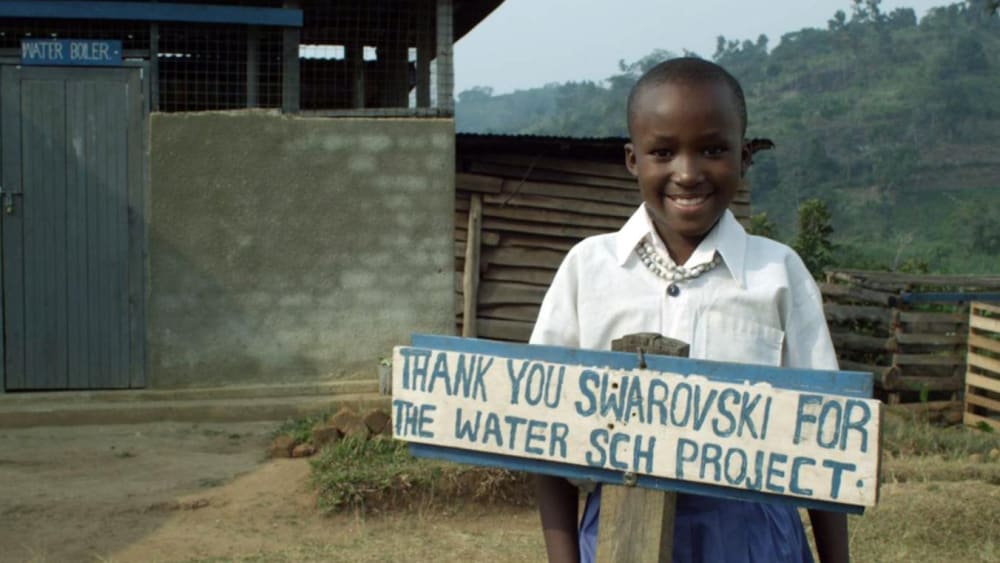 Discover the way Swarovski supports the provision of clean water and water education to schools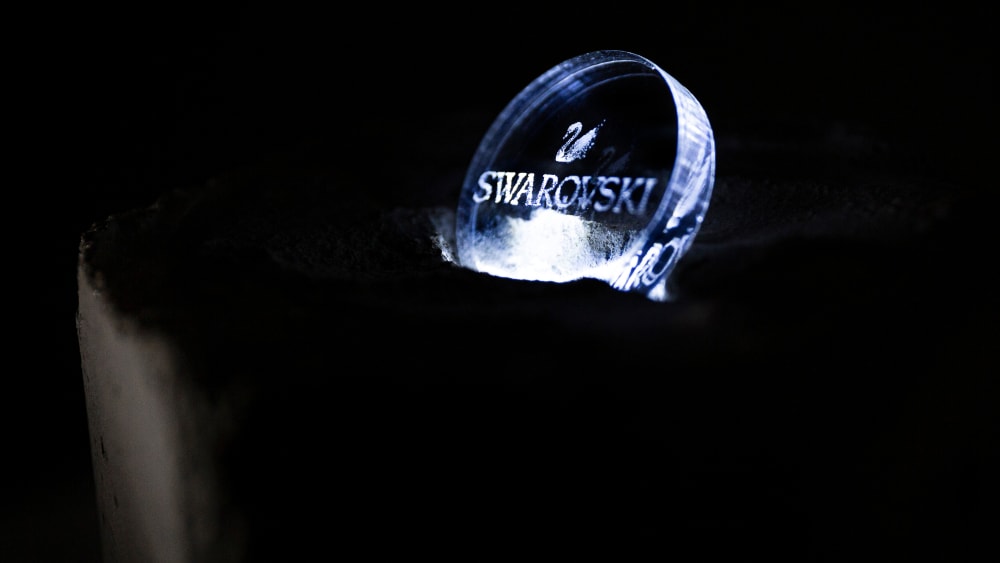 Discover how other students approached their work through conscious design
Further resources
Reading materials
Lectures
A series of lectures were delivered to our students by key academics and designers - you can view these below:
Using conscious design
Find out how our students used conscious design in their projects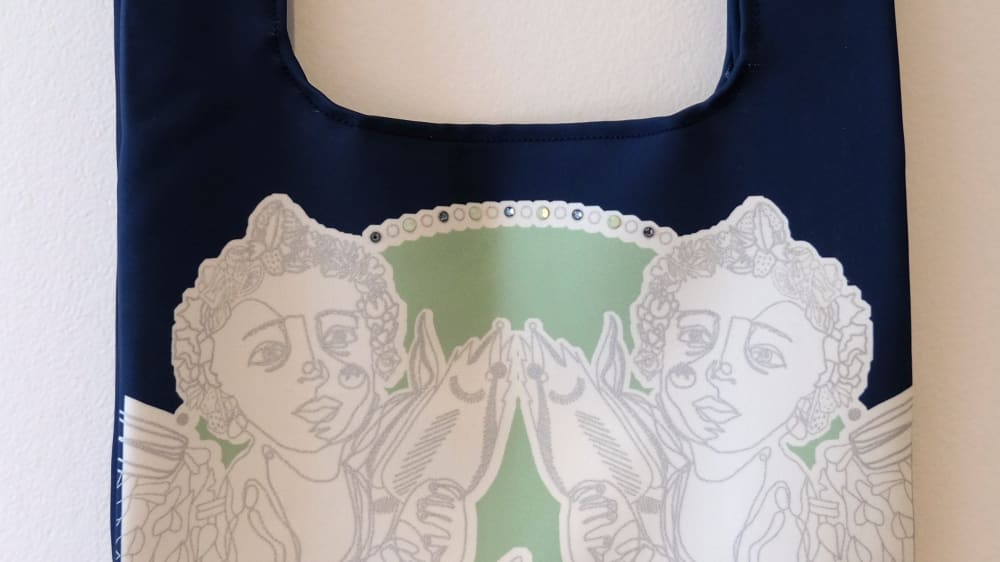 BA Textiles: Print runner up, Christy Shum - reusable bags that reflect the importance of food in cultural heritage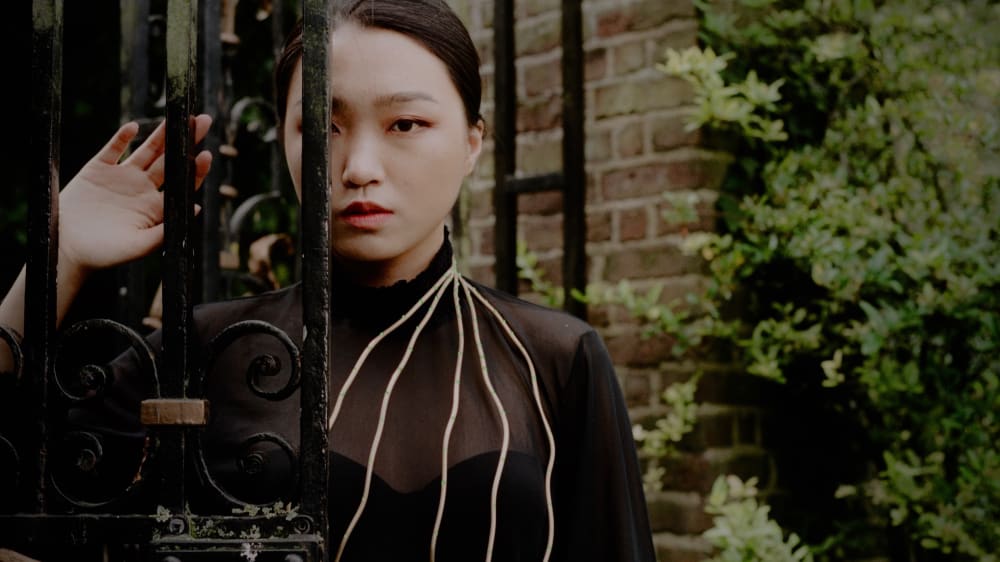 BA Jewellery runner up - Kirsten Schultze - a necklace inspired by the enduring nature of the evergreen tree