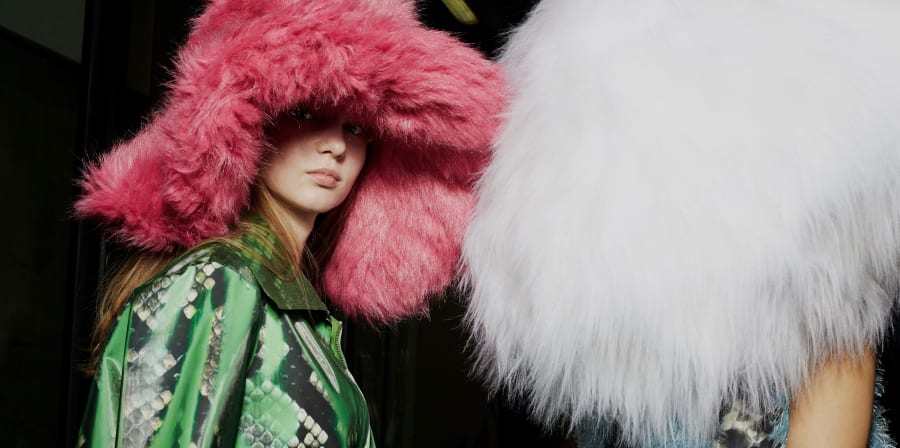 As long-term sponsors of the annual BA and MA Fashion Catwalk shows, L'Oréal Professionnel have cemented an important strategic partnership with Central Saint Martins. The partnership has significantly raised the brand's influence in the fashion industry and has given students invaluable first-hand experience of staging professional fashion shows.
"This ongoing partnership merges the very latest in fashion talent with the creativity of young hairdressers – a unique and inspired collaboration."
Monica Teodoro, General Manager, L'Oréal Professionnel
L'Oréal Professionnel's Portfolio Team demonstrate their industry leadership and hands on approach by working backstage with students to complete the 'look' and prepare models for the catwalk.
Each year the brand present prestigious awards at both the BA and MA Fashion shows, given to students who demonstrated world-leading talent, craftsmanship and creativity.
This important partnership with L'Oréal Professionnel has also evolved to comprise three scholarships which aim to nurture cutting edge talent by offering funding towards postgraduate study. These scholarships are for accomplished and deserving applicants who would otherwise be unable to finance themselves through postgraduate study.
"Hairstyles and hair colour say as much about you as the clothes you wear, therefore it is not only tremendously exciting, but absolutely vital for L'Oréal Professionnel to forge a relationship with one of the most eminent fashion schools in the world."
Monica Teodoro, General Manager, L'Oréal Professionnel