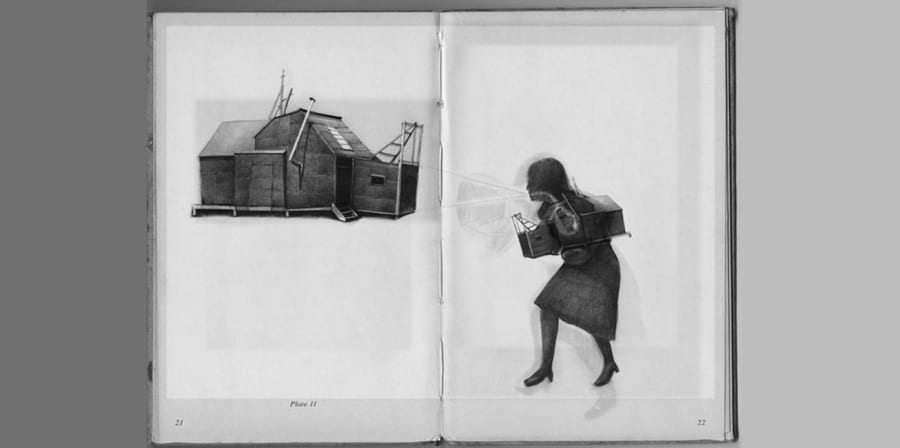 Intimacy Unguarded: Autobiography, Biography, Memoir
Principal Investigators: Dr Joanne Morra and Emma Talbot
College: Central Saint Martins
Project summary
Drawing on the work of artists, writers, and critical theorists this project explores creative and critical approaches to autobiography, biography and memoir. Intimacy Unguarded examines how autobiography operates as a creative space, the use of biography in contemporary art, and the persuasive voice of memoir as a bridge between factual events and imagination.
Aiming to acknowledge the power and function of the subjective as material, this project provides a platform for determining what is at stake for artists and writers who articulate personal, inner worlds to an audience today. Whether in the form of autobiography or memoir, the overlap and simultaneity of intimacy and publicity, questions of authenticity, truth, memory and the reconstruction of events are paramount.
Given biography's potential as a reflective document and elegy, Intimacy Unguarded also considers its adoption and adaptation by contemporary artists as a non-didactic fragmented form.
Publication
Intimacy Unguarded: How the personal becomes material, co-edited by Joanne Morra and Emma Talbot, Journal of Visual Art Practice, 16/3, 2017.
This eponymous issue of the Journal of Visual Art Practice is a collection of material that has been generated by our ongoing series of discursive events. We have selected papers from our symposia and workshops, as well as inviting some of our participants to develop articles or artists' pages based on their presentations at our events.
Download the introduction: Intimacy Unguarded - How the personal becomes material [PDF, 149KB]
This publication includes the following content:
Joanne Morra and Emma Talbot, Intimacy Unguarded: how the personal becomes material
Joanne Morra, Being in analysis: on the intimate art of transference
Joanne Morra and Emma Talbot, Editors' introduction to Diana Caine and Denis Echard's 'Staging the Unconscious…',
Diana Caine and Denis Echard, Staging the unconscious: the Présentation de malades as a means of transmission
Emma Talbot, Overstepping the boundaries: notes on intimacy
Helena De Pulford, Georgia Mota, Natasha Soobramanien, Joanne Morra, Emma Talbot, Editors' introduction to Chris Kraus' I Love Dick and letters
Chris Kraus, Excerpt from I Love Dick
Sadie Murdoch, I can see the men hidden in the forest
Jon Cairns, Critical closeness, intimate distance: encounters in the Love Art Laboratory
Adrian Rifkin, Raw for intimacy (like raw for sex) or the limits of protection
Griselda Pollock, The missing wit(h)ness: Monroe, fascinance and the unguarded intimacy of being dead
Related links
Key partners include: Journal of Visual Culture, IAVC (International Association of Visual Culture) and POWAP (Practices of Writing and Publishing Research Group).
Event: Intensive Journal Workshop (January 2017)