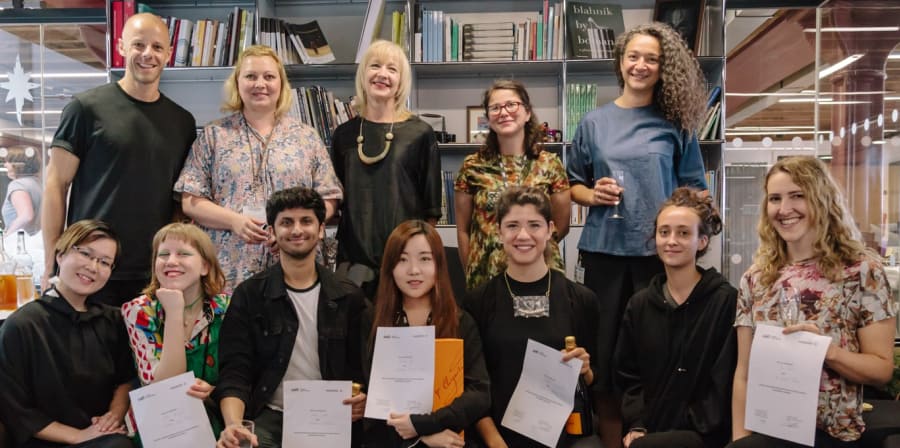 Maison/0 is an incubator of creative-led sustainable innovation set up as part of the CSM LVMH Partnership in September 2017.
We provoke systemic change where creative practices take centre stage in order to help shape a more sustainable future.
Maison/0 objectives:
Inspire, inform and equip the next generation of creative talents to take the lead on sustainable innovation
Undertake research, development and experimental projects to explore new avenues for sustainable luxury
Curate public-facing events which showcase creative practice as a catalyst for sustainable innovation
Maison/0 supports the following activities:
Enhancing the integration of sustainable values in the curriculum across disciplines at Central Saint Martins
Experimental research and development for sustainable luxury
Signposting the best of sustainable projects at Central Saint Martins with the Maison/0 Degree Show Green Trail
Public-facing events which provide inspirational models for creative practitioners such as The Other Way symposium and exhibition
Recent and Upcoming events:
The Other Way: Designing a sustainable tomorrow, Design Museum London
22 February 2019, 10.30am–5.30pm
This Maison/0 symposium celebrates how creative practices across disciplines can stimulate new approaches to sustainable innovation.
Maison/0 Degree Show Green Trail
June 2019
The Green Trail is designed to signpost and reward the best innovative projects across design and architecture disciplines during our annual Degree Show Two: Design in June. The Green Trail also enables the public to follow the trail and therefore see the show through a sustainable lens