Sponsorship and Partnerships
We build custom partnerships with companies and organisations across all sectors. Together we engage the creativity of our students, alumni and academic staff to fulfil a range of marketing, recruitment, client entertainment and CSR objectives.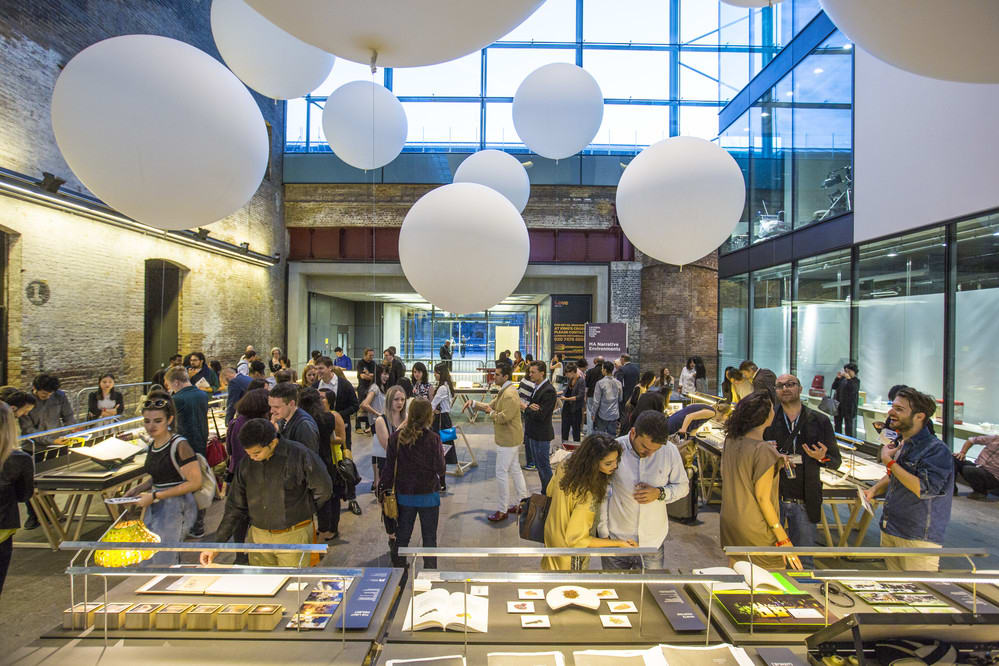 We believe in the power of creativity to connect people, ignite change and fuel imaginations. Our partners share our commitment to creative education and sustainable innovations in art and design. We offer the opportunity to connect with the next generation of artists and designers - currently making and inventing the future in our studios and workshops.
Our wide range of courses and annual programme of events and exhibitions enables multi-layered opportunities for collaboration. We work with you to design and deliver a bespoke partnership of unique benefits that achieves:
Brand alignment with Central Saint Martins and our emerging creative talent
Brand impact and high visibility amongst your target audience
Client and employee engagement with unique hospitality experiences
Knowledge exchange
Product sampling and integration
Experimentation and creative applications for new technology
Creative content generation
Student awards and talent acquisition
Event and exhibition sponsorship
Each year we welcome over 100,000 visitors to our events and exhibitions that generate extensive press for our sponsors.
Join our creative community by sponsoring an event or exhibition. Benefit from brand impact amongst an audience that includes:
19,000 students, 8,600 staff and our illustrious network of alumni from across the University of the Arts London
The global creative industries and business worlds
Course partnerships
We teach nearly 40 undergraduate and postgraduate courses across nine programme areas – from Fashion, Jewellery and Graphic Communication Design to Architecture, Product, Drama and Fine Art.
Partner with a specific course or programme area and collaborate directly with students and academic staff on year-round engagements.
Current partners