Our exhibitions explore the Museum's collections and show them in a new light.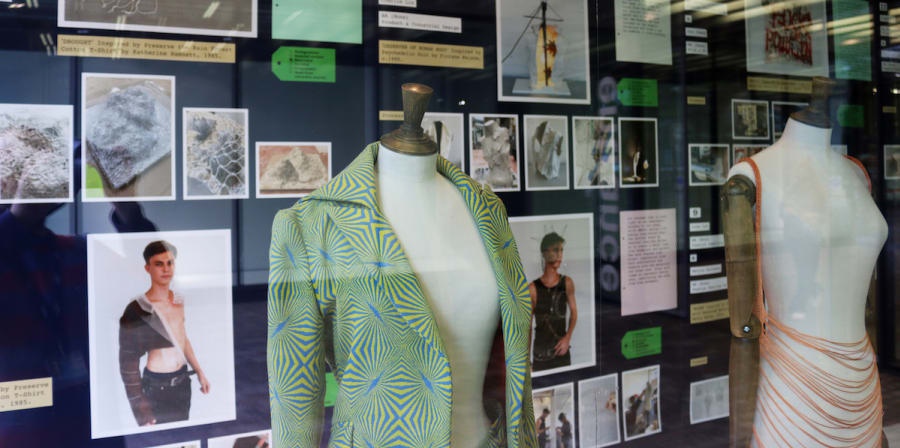 Co-Create 2021
1 August – 10 September 2021
Each year the Foundation Plus course at Central Saint Martins works with the Museum & Study Collection in a challenging project designed to mix up working styles and promote student partnerships.
Working in mixed discipline pairs for seven days, students share skills and approaches. Each pair is given an object from the CSM Museum & Study Collection to base their collaboration on, and each year the students come up with inventive interpretations of museum artefacts. The museum teaches object-based learning as part of this unit, emphasising the importance of students' own interpretations of objects and sharing research.
This year's projects were all based on fashion garments from the collection. Dating from the 1980s to the present day, these objects are on display alongside images of the students outcomes. The students also referred to the CSM Library & Materials Collection, relevant texts and selected visual references inform emerging concepts. Samples from the Materials and Products Collection were used to inspire sustainable material choices.
Tutorials, workshop sessions and critique by tutors and fellow students allowed them to experiment with techniques, develop their projects and promoted group discussions and reflection.
Students from Foundation Plus progress onto University of the Arts London BA courses and we hope they will continue to use the Museum as a source of inspiration in their future creative adventures.
Exhibition design by StudioThomson.
Final project photography by Roger Dean.