Museum exhibitions
Our exhibitions explore the Museum's collections and show them in a new light.
Exhibitions take place in the Window Gallery on The Crossing or the Lethaby Gallery behind the reception area of our King's Cross building. All exhibitions are free of charge.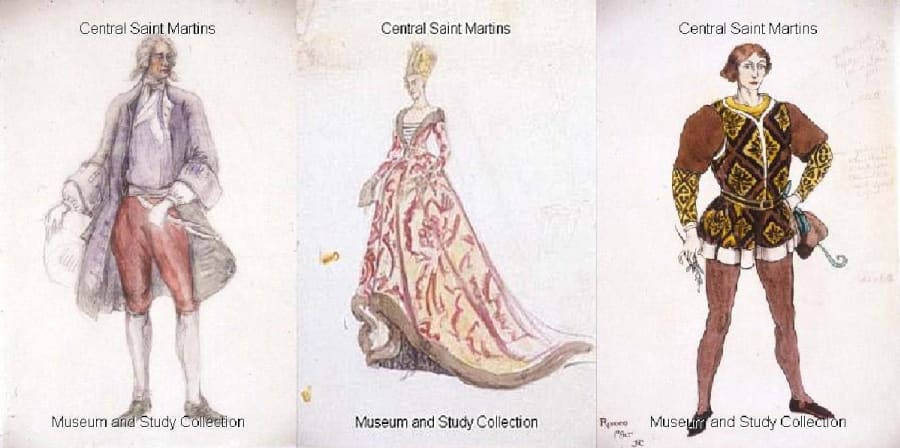 Jeanetta Cochrane Archive: Embodying the Character

Embodying the Character was inspired by the influential work of Jeanetta Cochrane (1882-1957) and the collection of materials in her archive at the Museum and Study Collection. Curated by MA Culture, Criticism, and Curation students of 2020, this online exhibition connects Jeanetta Cochrane's work with contemporary costume design and performing arts practices.
From choosing what subject they were most interested in, to creating and building on a theme, to telling a story through curation, this group grew together and created Embodying the Character. An online community exhibition in response to the COVID-19 pandemic, when they were no longer able to stage a physical window display at the College's Museum & Study Collection. They hope to build on this community of costume and theatre design in recognition of Jeanetta Cochrane's contributions to the practice.
---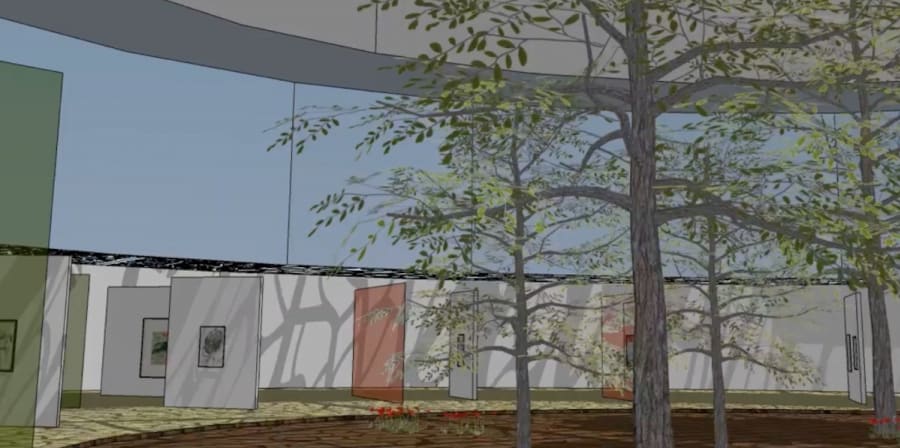 Echoes of Nature
MA Culture, Criticism and Curation students of 2020 are pleased to present 3D-modelled exhibition, Echoes of Nature.
By turns figurative, abstract, enchanting and poetic, Echoes of Nature showcases works by artist and graduate of The Central School of Art and Design, Vivien Rothwell (1945–2015); exploring her fascination with depicting natural landscapes. Spanning over forty years of the artist's practice, the twenty-four sketches and paintings presented in the digital space express her self-professed process of "analyse... simplify, reduce, rearrange." From elfin birds gliding over water scenes and crosshatched trees, to fluid geometric shapes dividing out canvases, Echoes of Nature takes you on a journey through the unique pictorial language created by Rothwell to transfigure and translate the world around her.
Released to coincide with the COVID-19 lockdown in the UK, the exhibition positions wider virtual exhibitions as a way to bridge the gap between viewer and art world, and explores new ways for curatorial projects to reach new levels of accessibility through these technologies.
---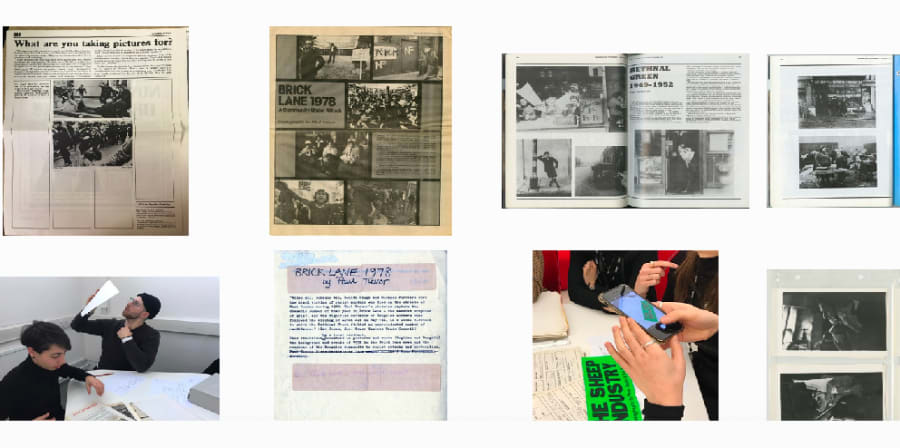 Silence in the streets
Silence in the streets is a curatorial publication and platform developed by MA Culture, Criticism and Curation students of 2020. This project focuses on British community photography group Camerawork and spotlights a particular event; the Brick Lane riots documented by Paul Trevor. This curatorial investigation attempts to evoke questioning on historical and contemporary notions of community. This is manifested as an extension of the publication through an online component, which unfolds a large selection of responses from international contributors, who answered to the prompt of documenting the idea of community during the current COVID-19 isolation.
Silence in the Streets serves as a metaphorical reference for the place where we come together as communities, where we unite, where we provoke change but also where we escape from. We are together in this, are we not?
---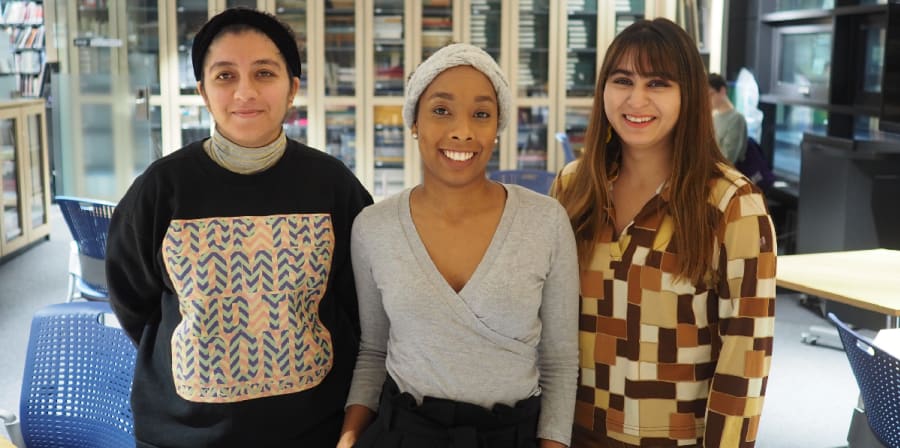 Trigger Warning: Institute Ownership
A collaboration between Shades of Noir and the Central Saint Martins Museum & Study Collection.
The exhibition shares work by UAL students made in response to selected Museum artefacts to open up dialogue and challenge the historical white canon.
Designed by Shades of Noir, with the Museum team, this project highlights a range of problematic or challenging artefacts that evidence the historical white dominance of institutional ownership of archival material. This collaboration uses these objects to create opportunities for creative learning, reflection and discussion.
Anti-racism pedagogy doesn't mean the erasure of painful history but embeds teaching practices that encourage understanding and learning with historical context, multiple narratives and empathetic support. This group has been established in order to support UAL wide student-led change and is supported by social justice teaching framework that encourages critical dialogue.
Image: Shades of Noir from left to right, Samia Malik, Montana Williamson and Sabrina Hassan.
---