As part of their Final Major Project, students pitched ideas and concepts for the visual identity of Better Everyday Takeaway, which aims to improve the health of families in Southwark and Lambeth.
Shift specialises in using collective design thinking to help social organisations maximise their impact. Their Better Everyday Takeaway concept, Medleys, has been developed with Guy's and St Thomas' Charity, and aims to reduce childhood obesity by navigating the socio-economic obstacles of nearby 'food desert' boroughs with limited access to affordable, nutritious food: for example, due to lower incomes, poor public transport, and a lack of major supermarkets.
BA (Hons) Graphic Branding and Identity students at LCC were asked to apply their talents to Shift's design brief for the project, which challenged them to develop a coherent visual identity for the new 'stealthy-healthy' food producer and supplier. Working in small groups, they created and pitched elements including visuals, tone of voice, digital interface and brand personality.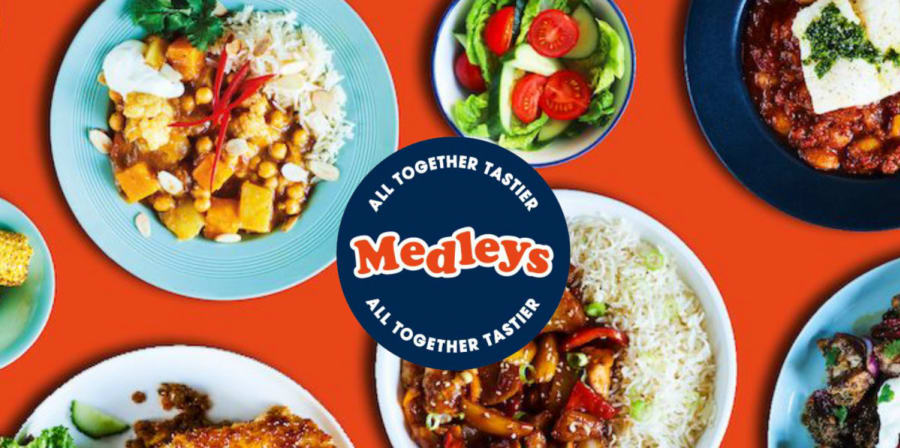 "A live brief that focuses on the lives of real people"
We chatted to third-year students Hannah Mayall, Brendan Browne-Adams and Feli Yaucat-Guendi about their experiences of contributing to a collaboration which aims to make healthy food radically more accessible to diverse, inner-city consumers.
What have been the major highlights of the project for you?
Hannah: It's been great to work on a live brief that focuses on the lives of real people. Shift carried out some amazing research with the local communities in Southwark and Lambeth that we, as students, have been able to build on and come up with new ideas.
Brendan: My highlight would definitely be the research aspect of the project. This is usually the most intriguing part of all the projects I work on because it allows me to develop specific knowledge around things I never knew about.
Feli: I enjoyed thinking about ways to help low-income families and communities as I can relate to them. It would be great for my work to help make a difference to their lives.
How has the project helped you to develop your skills?
Hannah: The project has helped me to consider consumer behaviour - not only does a design project need to look visually pleasing, but it must also work practically with the unique needs of that community.
Brendan: It's helped me to develop my skills in strategy and brand identity. Thinking carefully about what insights to gather and how this information affects the outcome of a project is a skill that I've improved throughout the last four years at LCC.
Feli: The project has helped me to understand that research is key, especially in terms of communicating with communities so you can understand the market before creating a product.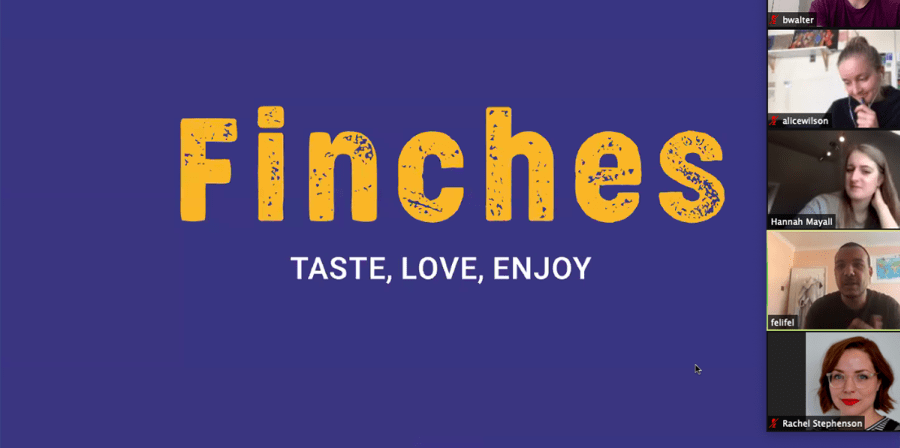 "The deeper meaning in creating"
In what ways has the project helped you to consider your future career path?
Hannah: It's been really eye-opening to carry out a project that is less commercially focused; it's introduced me to another avenue of potential work after I graduate.
Brendan: This collaboration has helped define exactly what area of the creative industries I want to be involved in. It has been really insightful in helping me consider what aspect within the branding field that I want to focus on. I really enjoyed intricate aspects such as gaining insights and developing the sub-brand's identity, and this – along with art direction and project development - has strengthened my decision towards my future in the field.
Feli: I think the project has made me think about the type of agency I'd want to work with. I would definitely consider working for an agency that helps communities and supports people.
What have you most enjoyed about studying on the BA (Hons) Graphic Branding and Identity course at LCC?
Brendan: I've most enjoyed improving my skills across various forms of media. I've learned a lot within the last 4 years of my course, including my year out completing the DPS (Diploma in Professional Studies), where I was able to intern and freelance for some amazing design studios and creative departments.
Feli: What I've most enjoyed is growing as a person to understand the deeper meaning in creating stuff. Branding has definitely changed my way of designing and the strategy I take before creating something.
The course has given me everything I wanted before I started university, when I wanted to have my own clothing line. Now, I'm thinking about starting my own agency some day to help people using my creative skills, and collaborating with the best talent to help the most vulnerable.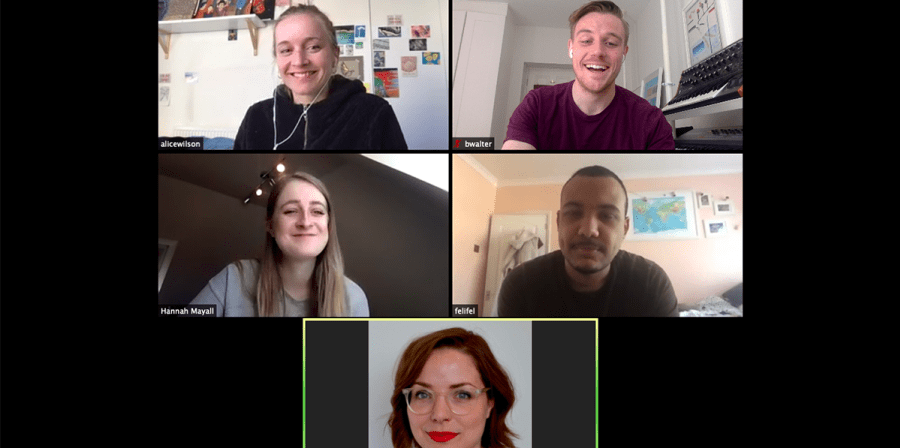 "Conceptual and digital"
Ben Walter, Business and Innovation Projects Manager at London College of Communication, explained that the agile nature of the Shift collaboration meant that students were able to overcome the physical obstacles posed by the Coronavirus crisis.
"With the project deliverables being conceptual and digital, it was pretty easy to move to digital platforms like Zoom," he said.
"We were able to share screens and presentations with the client who then fed back on the direction of the project and any suggested improvements. We also used recommended hand gestures to signpost when someone would like to speak.
I think digital platforms can really work well as long as there's a host to direct the show."
Related links: