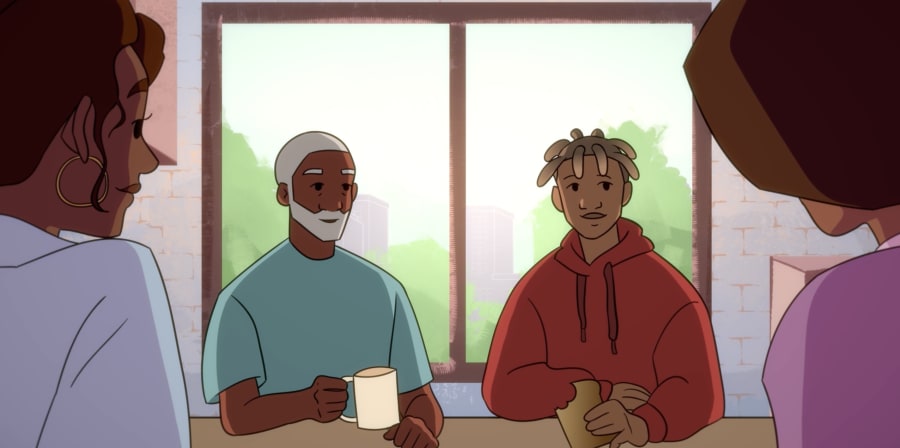 The South East London Cancer Alliance (SELCA) and NHS Partnership Southwark collaborated with BA (Hons) Animation students on a series of thought-provoking animations aimed at supporting Black men to have open conversations about the risk of developing prostate cancer, and the importance of getting tested.
In the UK, one in eight men will get prostate cancer. However, it's even more common in Black men - with one in four being diagnosed with the condition in their lifetime. Students were given access to recordings of testimonies from Black men who had experienced prostate cancer and the messages that they would like to communicate, which formed the basis of their films. SELCA were looking for creative films that would speak to diverse audiences and that could be educational, raise awareness, and send a positive message about understanding symptoms and speaking to a GP.
The NHS selected 10 films for the Let's Talk About Prostate Cancer series, which were launched during Men's Health Week, and will form part of a wider comms campaign and programme of work in South East London to improve early diagnosis in cancer and patients' experience of care.
The project brief themes posed a creative challenge to students to produce visually appealing pieces that also communicated the necessary information and message on prostate cancer accurately. Through great teamwork, the clients, tutors and students worked in complete synergy to support the student productions.
— Su-Lynn Tan BA Hons Animation, Animation Arts Pathway Leader
Let's talk about prostate cancer - student films
Prostate cancer runs in my family
Prostate cancer is a taboo subject
Prostate cancer: We pretend it doesn't exist
Don't wait. Get the PSA blood test
Don't wait. The earlier you speak to your GP the better.
Let's talk about prostate cancer
Prostate cancer: Why us Black men?
We don't want to take the word prostate cancer into our mouths
Don't wait. Get the PSA blood test
Prostate cancer: You are not alone
Prostate cancer: What are the symptoms?