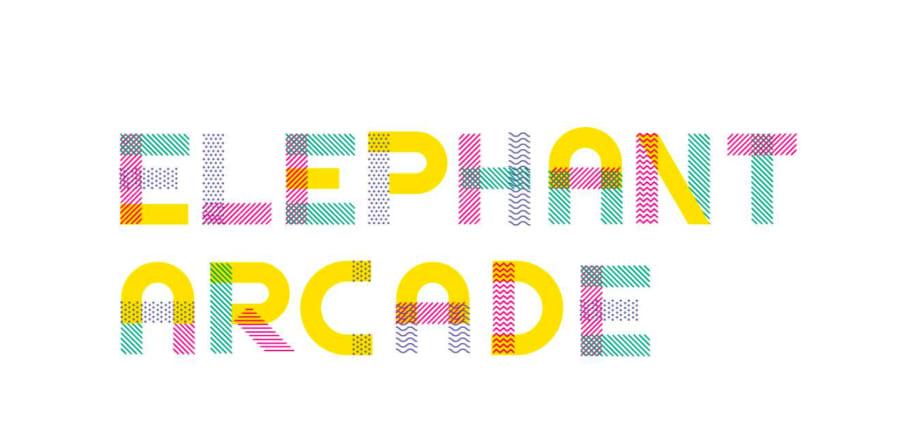 Southwark Council selected a team of students from MA Graphic Branding and Identity to design the branding identity for Elephant Arcade, a new retail space for independent local businesses in the heart of Elephant and Castle.
LCC's MA Graphic Branding and Identity students were briefed by Southwark Council and Meanwhile Space, the operators of Elephant Arcade, and worked in teams to come up with concepts and initial designs. All got praises from the judging panel for their innovative ideas and fresh approach, as well as technical skills. The panel, including architect Tom Wright from Carl Turner Architects, remarked that choosing one design was a very difficult decision because all designs were "fantastic.. We were spoilt by choice!".
The winning team was made by 5 students- Vania, Yaqi, Inkk, Kimmy and Frey took inspiration from the colourful and vibrant trading community found in Elephant and Castle, and based their designs on real traders they interviewed. "It was very enjoyable and we really got a lot more out of it than the brilliant identity your students designed for us" said Diana Grisales, the director of Meanwhile Space. "We are very confident on the decision we made. This new brand will give Elephant Arcade a great start!".
Interested in connecting your business with students or graduates at LCC?
Contact
Ben Walter
LCC Business and Innovation
Email: b.walter@lcc.arts.ac.uk Tel: 07793 777055