The Future of Government 2030+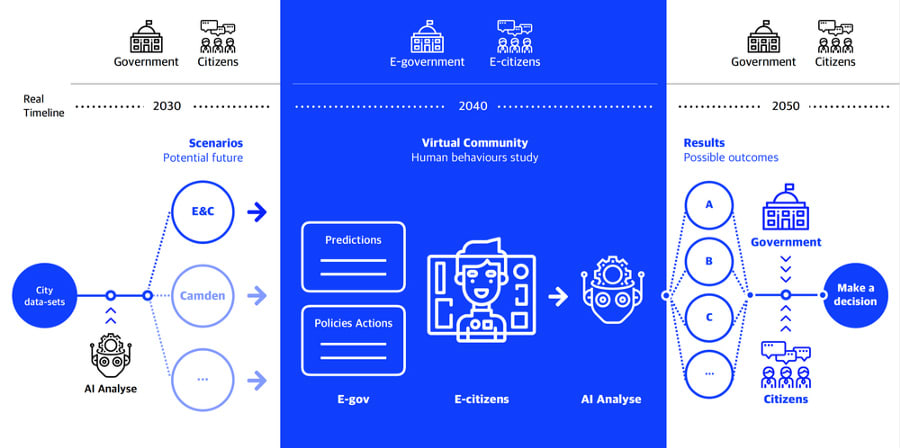 The Future of Government 2030+: A Citizen Centric Perspective on New Governance Models, is a project led by the EU Policy Lab of the Joint Research Centre in collaboration with Directorate-General Communications Networks, Content and Technology. The aim of the project is to better understand the changing relationships among citizens, businesses and governments and to envision and discuss alternative scenarios and government models with a wider group of stakeholders.
LCC was one of six European design schools selected to work on creative speculations and out of the box thinking on possible alternative models of government. LCC's MA Service Design course brought expertise in speculative design, service design, design for policy, strategic design, social design and communication design.
Students worked with UAL's Public Collaboration Lab and the London Borough of Camden on seven proposals for the future of government. Each of the seven proposals is grounded on a future scenario and proposes either a future model of 'open democracy' or future models of service delivery that is applied to meeting Camden's aspirations for the future.
Their proposals explored how artificial intelligence, hyper-connectivity, open data, complex networks, gamification and blockchain may be used by local government in 2030.
Interested in connecting your business with students or graduates at LCC?
Contact
Ben Walter
LCC Business and Innovation
Email: b.walter@lcc.arts.ac.uk Tel: 07793 777055